There's mystery and mayhem afoot in the first Glass Onion teaser trailer
The sequel to 2019's Knives Out is as star-studded and ridiculous looking as you could hope for
The wait is almost over. Daniel Craig's astonishing accent — and Rian Johnson's love of a good murder mystery — are back in the first teaser for Glass Onion, the follow-up to 2019's Knives Out.
Like any good teaser, the first glimpse at Benoit Blanc's next mystery is appropriately vague, beyond revealing glamorous locations at odds with Knives Out's Massachusetts setting and a cast list that any other movie would kill for: Edward Norton, Janelle Monáe, Leslie Odom Jr., Kate Hudson, Jessica Henwick, Madelyn Cline, Dave Bautista, and WandaVision's Kathryn Hahn. (Psst: if her recent behavior is anything to go by, she's been behind everything bad. She's a witch.)
Johnson, who wrote and directed the sequel, took to Twitter to share the teaser, promising no spoilers, but adding that he "couldn't be prouder of this cast, crew and movie," as he also shared the first poster for the project.
For those keeping track, the second movie in the series is, like the first, named after a song by a British band: 'Knives Out' appears on Radiohead's 2001 album Amnesiac; 'Glass Onion' comes from the Beatles' self-titled 1968 album, commonly known as the White Album. Start placing your bets for what the third film in the cycle is going to be called. (I'm hoping for 'If You Don't Want Me To Destroy You,' but that might be too on the nose.)
Glass Onion is just days away from its global premiere at the 47th Toronto International Film Festival on September 10. The movie will be released in select theaters in November, before its release on the streaming service on December 23.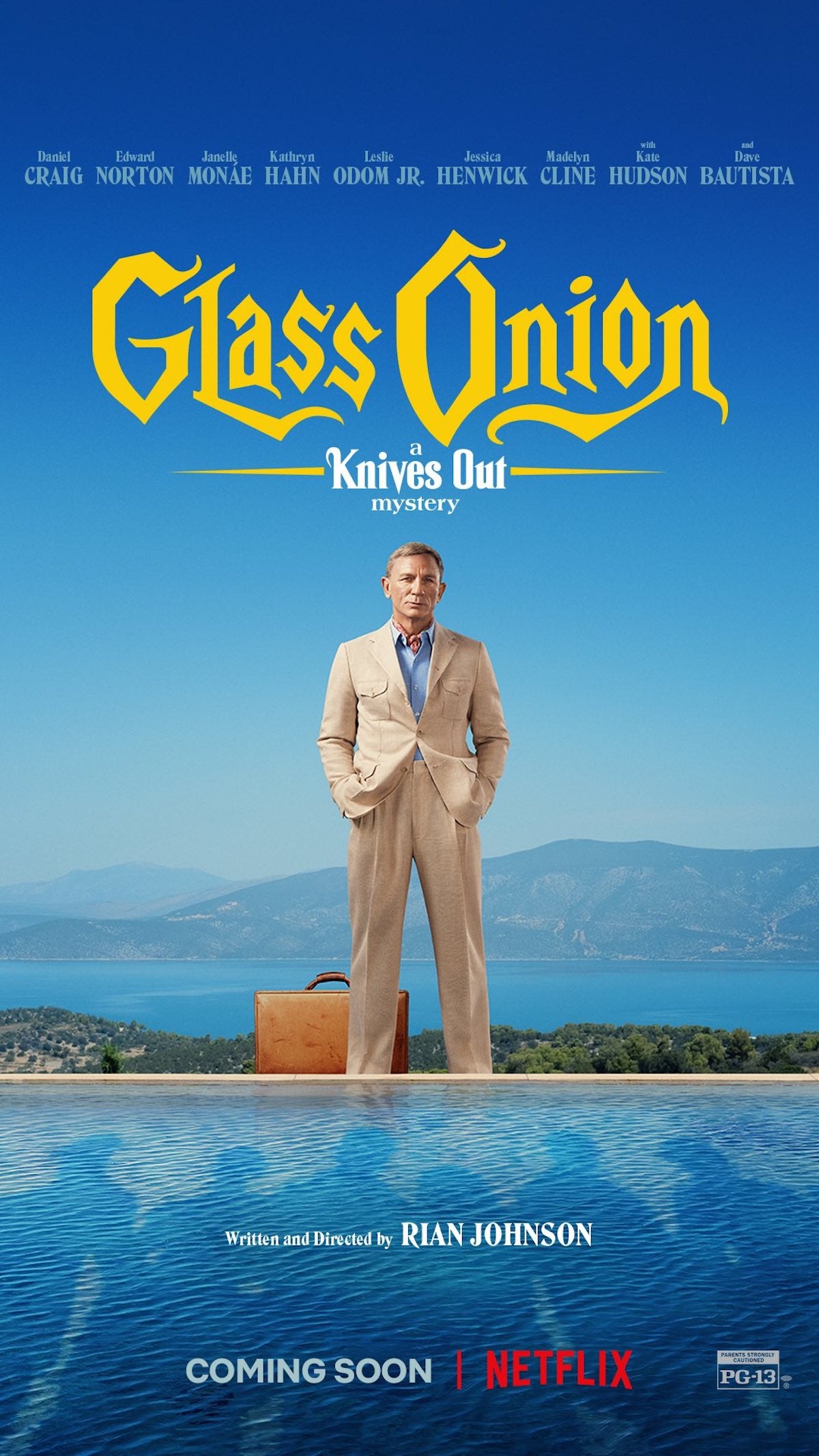 ---
What's that? You want more Knives Out-style shenanigans… but in space? Sarah Gailey and Liana Kangas have you covered with a new comic from Boom! Studios later this year.