This is the way to the Mandalorian Experience at Star Wars Celebration
Popverse was among the first into The Mandalorian Experience, check out our awesome gallery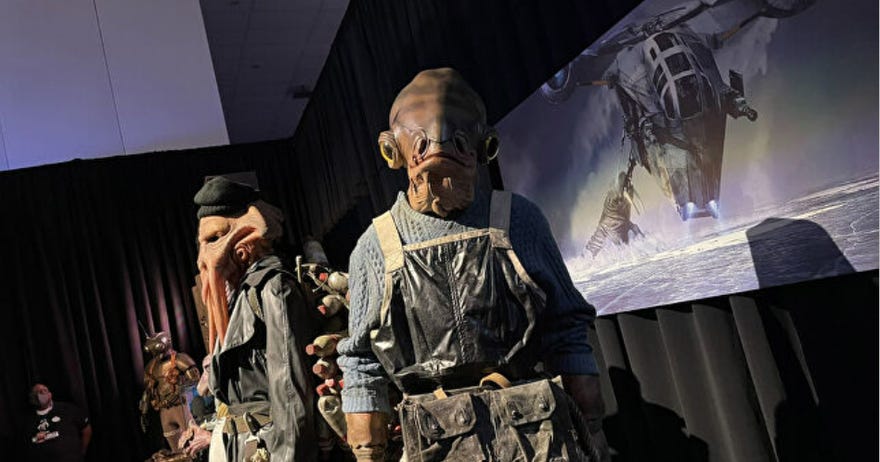 One of the many surprises at the Lucasfilm Showcase panel at Star Wars Celebration 2022 was the surprise reveal of a new exhibit at the event opening just minutes later: The Mandalorian Experience. The Mandalorian producers Jon Favreau and Dave Filoni announced the experience, describing it as thier favorite props, sets, and costumes from The Mandalorian.
Check out this cool exhibit in the Mandalorian Experience! #popverseswca #starwarscelebration pic.twitter.com/ka9KrliUXi

— Popverse (@PopverseSays) May 26, 2022
Popverse video editor/admin Veronica Valencia and video producer Ashley V. Robinson were among the first to take in the The Mandalorian Experience, and they're back with photos from the event:
Several of the props were animatronic, including a Bantha and a Grogu.
Stay tuned for more on the Mandalorian Experience and Star Wars Celebration 2022 here at Popverse.
---
Keep up on all of the Star Wars Celebration news with our... you guessed it,
Star Wars Celebration news round-up
.