"Today is your last day at IDW": Inside the April 27 layoffs at IDW Publishing & Entertainment
A preview of our deep dive into what happened at IDW
The comics industry was shaken when one of the pillars of the North American comics scene, IDW Publishing, announced that 32 of its 82 employees were being laid off, effective immediate, towards a planned "reset" of the company - including its movie/tv division. Earlier this month, Popverse did a deep dive into what really happened with help from current and former employees (including the new CEO Davidi Jonas), and provided it for our paid Popverse members.
We are now providing an excerpt of that 4500+ word piece talking with over a dozen IDW insiders, to begin to understand what really happened - including what happened on the day itself, April 27 2023..
IDW on April 27: 'Today is your last day at IDW'

The first signs that April 27, 2023 would be the last day for 32 of the 82 employees of IDW was given out at around 10:00 AM on Thursday April 27, when top-level leadership at IDW – including then-publisher Nachie Marsham – were privately informed that they were being let go from the company. This news was not made publicly available to other IDW staff at the time; nevertheless, rumors gradually and tentatively began to creep through to others at the company.
"That Thursday, I woke up, and one of my colleagues had an early morning meeting with Nachie. And we knew that something was going on with corporate – at least from my level, I knew, and some of my peers knew, but I didn't have that many details," one former IDW employee describes to Popverse. "So before my colleague had his meeting with Nachie, we checked in with his assistants to make sure he'd still be able to make it. And he told us, 'I think he's been laid off. He's not on the Slack anymore.'"
At this point, word began to spread via the IDW company Slack, as employees wondered what, if any, further moves would be made that day. The answer came soon in the form of mandatory meeting invitations that appeared on the calendars of all remaining staffers. Employees received invitations to one of two Zoom calls: the first taking place at 12:00 PM, the second an hour later at 1:00 PM.
"It was kind of bizarre that there were two separate meetings," one employee recalls. "We generally had not had that sort of thing. So we were left to wonder what the hell was going on for about two hours, and all knowing, obviously, that Nachie was fired."
When the 12:00 meeting did take place, it moved swiftly and bluntly. One employee recalled that almost immediately after the start of the meeting, attendees realized that their Slack and email accounts were both signed out at the same time.
"And that's when I realized, 'oh, shit, we're all getting fired,'" a former IDW employee told us.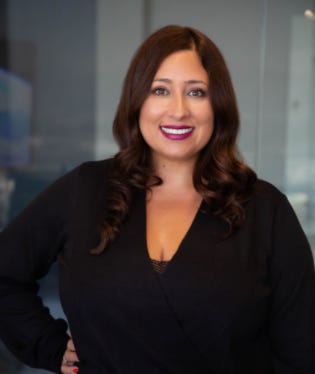 "The [12:00] meeting was extremely brief and was held via Zoom," another staffer recalls. "Amber Huerta, the head of HR [since promoted to be IDW's COO] informed us that Allan Grafman was no longer CEO and had been replaced by company owner Howard Jonas' son, Davidi Jonas. She also informed us that several people in senior management were being removed and replaced, including [publisher] Nachie Marsham. She then told us the company would be reducing staff by 39% and that everyone included in the meeting was part of that reduction. 'Today is your last day at IDW.'"
The later meeting (at 1:00 PM) was held to fill in those still remaining on staff after the two waves of layoffs, which included Mark Doyle and Tara McCrillis (both promoted to be co-publishers), and Jamie S. Rich (now editor-in-chief), among others.
Multiple employees confirmed that among the cut employees – which CEO Davidi Jonas now confirms to be 32, four above the initial 28 reported -- were not only Marsham and Grafman, but also all but one member of the company's sales and marketing team, as well as Julia Borden, who had been IDW Publishing's sole foreign rights associate.
IDW Entertainment received the most drastic of layoffs, with the division going from seven employees down to two. IDW Entertainment's creative & business development director Daniela Diiorio remains with the division, as does Daniel Kendrick - who was promoted from senior director of kids, family, and animation to senior vice president of film & television. Four of their immediate co-workers were laid off, while one was shifted over to IDW Publishing, according to sources inside the company.
Read the full piece Inside the IDW layoffs and "reset": How a company went from making "a shit-ton of money" to worrying about bankruptcy.