Turning Japanese Expanded Edition revisits Marinaomi's original story with a new experience
Sometimes the story keeps going, especially in the case of Marinaomi's Turning Japanese Expanded Edition
MariNaomi's 2016 memoir Turning Japanese follows MariNaomi as she navigates her early adulthood and begins to delve into her relationship with her culture through trying to learn Japanese at her job at a hostess bar and eventually going to Japan. Returning home, or to your family's home, is always a complicated trick to pull off, and Turning Japanese certainly captures that, but it looks like the story isn't quite done yet.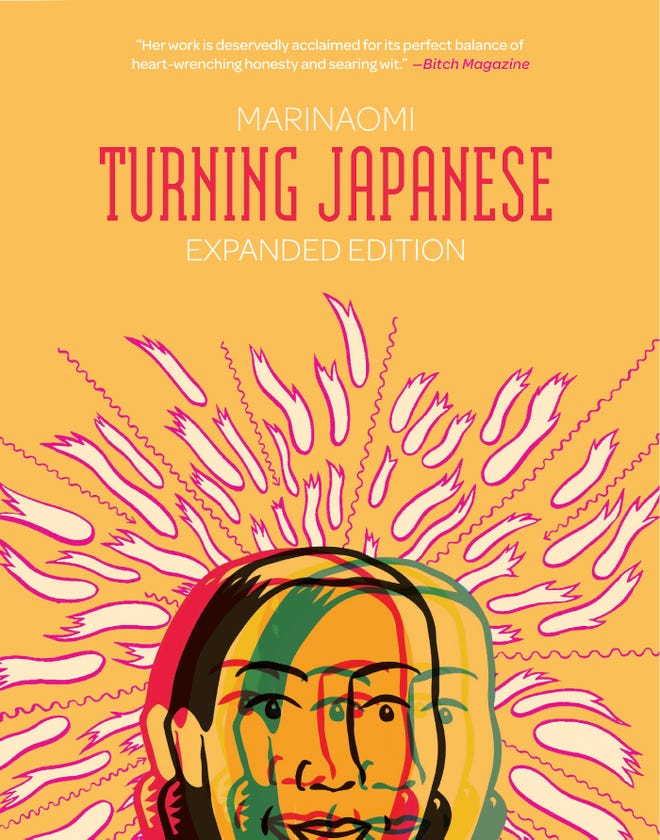 Memoirs are an interesting medium. As our recently published interview with Maia Kobabe points out, a lot of memoir is about picking and choosing and what ends up in the story. Your past isn't always easily tied up into a narrative structure—that's not how life is. Which is why it's always interesting to see when artists return to a finished work and add new context to it, from a distance.
Now an extended edition of MariNaomi's Turning Japanese, coming seven years after the publication of the first version, is hitting shelves next month from Oni Press, featuring a new scene and a different type of resolution at the end of the journey. While the book is mostly the same, this new scene brings out a somewhat poignant parallel in the story from what, at first, seems like an everyday experience.
Hopefully this relaunch will bring new readers to this important work of autobiographical comics.
Check out pages from Turning Japanese below.
Turning Japanese is available June 6, 2023. You can order it on Amazon, Barnes & Noble, and Bookshop.org.
---
Centering visibility with MariNaomi's comics and databases