Prepare for Thor: Love and Thunder with our Valkyrie reading guide
Before Valkyrie returns to the big screen, get prepared with a deep dive into her comic book adventures.
Valkyrie is one of the most compelling supporting characters in the Marvel Cinematic Universe, and the same has often been true of her comic book counterpart. First introduced way back in 1973, the Asgardian shieldmaiden has served as a member of several key Marvel Comics teams, participated in major events, and had her own adventures as a warrior entirely separate from her duties in Asgard. As with any character who's been around for decades, it's a lot to take in, even if she hasn't taken center stage as often as Thor himself.
Of course, Valkyrie's history has only grown more complicated in recent years, with the arrival of Tessa Thompson's MCU incarnation on the comics page, and Jane Foster's transition from the mighty Thor to the newest incarnation of Valkyrie herself. So, if you're trying to untangle it all, and you want to prime yourself for more big-screen Valkyrie adventures, we've got some great places to start. From her earliest adventures to her recent team-ups, here are our picks for the best Valkyrie comics to read ahead of Thor: Love and Thunder.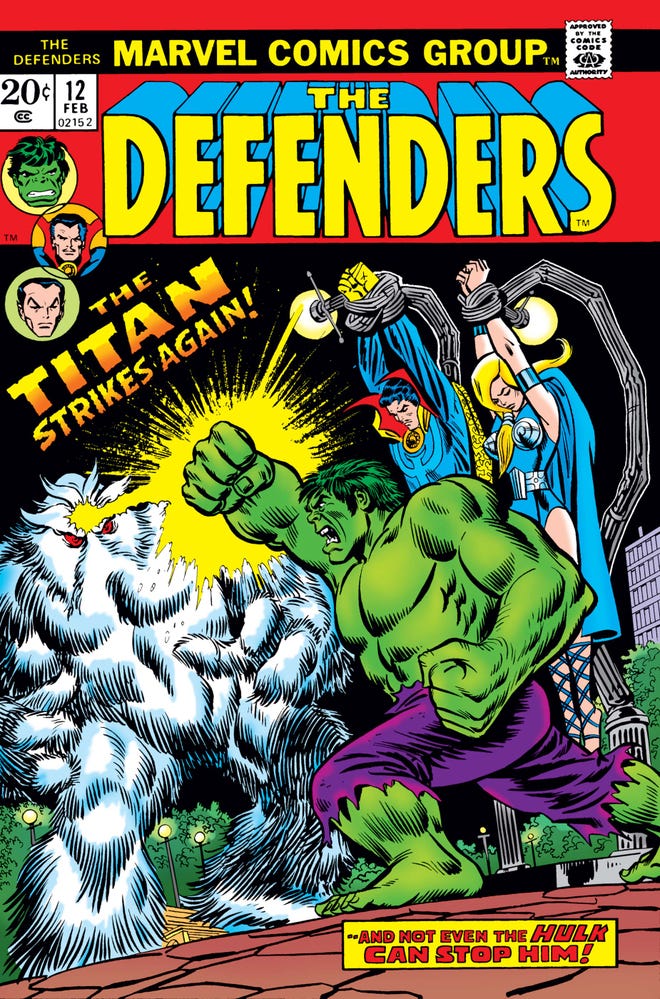 The first comics version of the original Valkyrie, AKA Brunnhilde, was actually in an issue of The Avengers in which she was ultimately revealed as Amora the Enchantress in disguise. Brunnhilde herself popped up a short while later, and really started to make a name for herself in the pages of Defenders. In this early issue, she emerges with her legendary ringed horse, Aragorn, to do battle alongside Namor, Doctor Strange, and the Hulk for the first time. It's the beginning of an important comics partnership, and establishes much of the tone that would define Valkyrie for years to come.
Just a few issues after her first team-up with the Defenders, Brunnhilde returned and got another key piece of her mythology in the form of the magical sword known as Dragonfang, a gift from Doctor Strange that would become her trusted companion for decades. The story itself is not only a key piece of Valkyrie lore, but an earlier example of just how weird Defenders would get in its early years, as the team battles the white-furred alien known as Xemnu the Titan.
Valkyrie's relationship with other Asgardians, and in particular her master Odin, got fleshed out in a big way with this epic tale, in which writers Roy Thomas, Ralph Macchio, and Mark Greunwald teamed up with artist Keith Pollard for a tale of forbidden love, punishment, and resurrection. It's a bit convoluted, but it plays out like an epic saga of old, as we learn more about not just Valkyrie's love life, but also her willingness to defy Odin when the moment calls for it.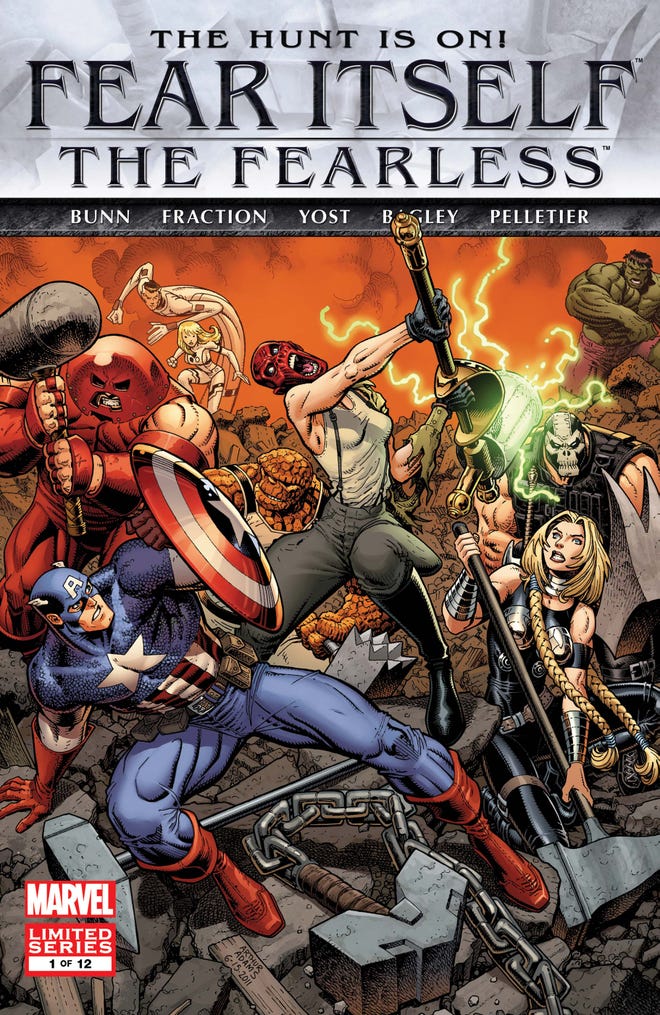 Marvel's Fear Itself event was a very Asgard-centered affair, the story of the hidden God of Fear returning and sowing chaos in the Marvel Universe through a collection of enchanted hammers he passed to worthy villains. In the follow-up miniseries The Fearless, it fell to Valkyrie to hunt those hammers down and restore them to Asgardian custody, no matter what Captain America and The Avengers had to say about it. It's a fun, globe-hopping adventure for Brunnhilde, and a great way to center her as a character standing between Asgard and Midgard.
With the events of Fear Itself in the rearview, Valkyrie again took center stage in this rollicking series from writer Cullen Bunn and artist Will Sliney, which begins with Brunnhilde teaming up with kung fu detective Misty Knight to battle zombie Vikings. Yes, that is exactly as fun as it sounds. With an ever-widening cast of characters including Dani Moonstar, Fearless Defenders is a blast of a team-up book, and a great reminder of how well Valkyrie works in the right adventure.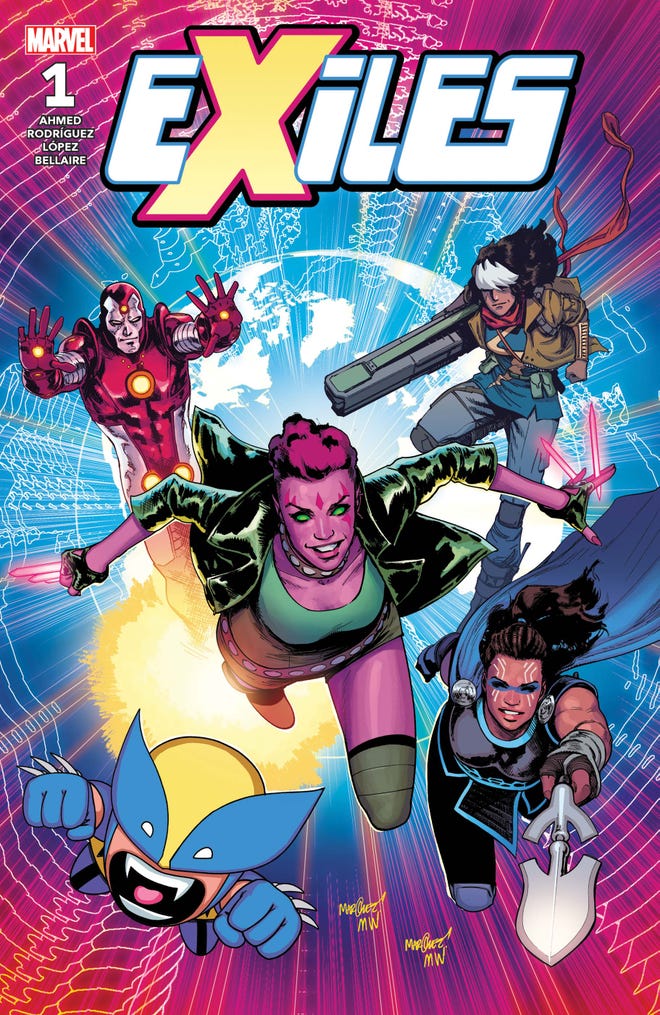 After Tessa Thompson's version of Valkyrie made a big impression on the big-screen in Thor: Ragnarok, writer Saladin Ahmed and artist Javier Rodriguez borrowed her look and overall demeanor for this reality-spanning series. It's not technically the same Valkyrie as the one in the movies, but she's a lot of fun to read alongside characters like the mutant Blink, an aged version of Kamala Khan, and a version of Wolverine who emerges from a universe that plays like a kids' TV show.
Valkyrie: Jane Foster #1-10
During the War of the Realms event, Jane Foster briefly returned to her role as Thor before shifting into an entirely new role: Valkyrie, taking over after Brunnhilde was slain in the war. This series picks up immediately after that event, and follows Jane as she gets used to her new duties, fights to reclaim Dragonfang from a supervillain, and even faces down the prospect of Death itself dying. It's a great crossover between Jane as a character and the overall mythology of the Valkyrior.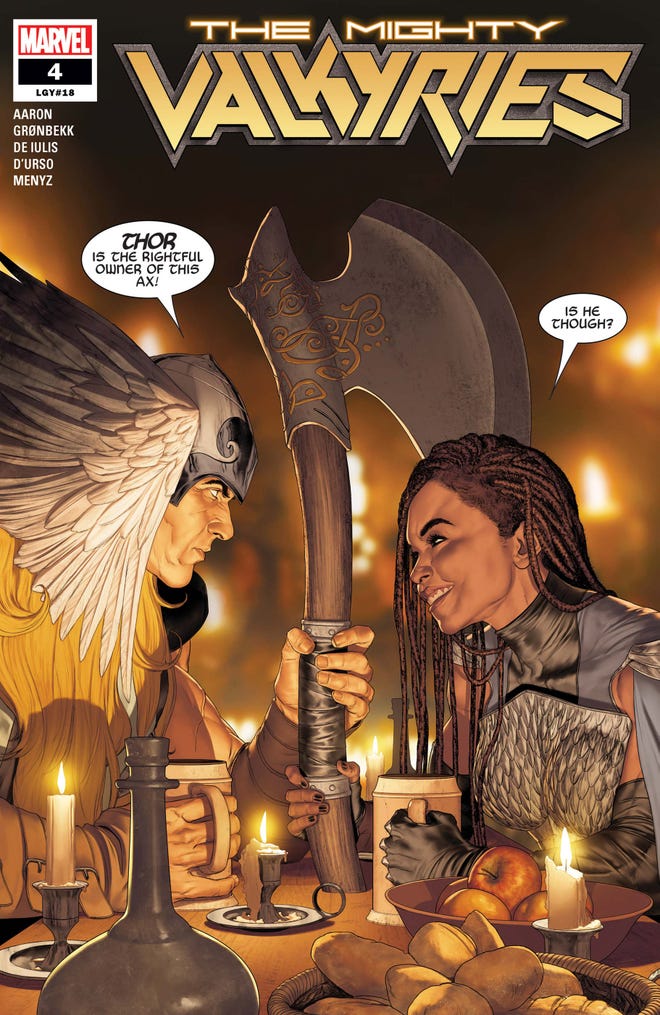 If you enjoyed reading about Jane becoming the new Valkyrie, then this tie-in series to the King in Black event will fill in that picture even more for you. Return of the Valkyries features Jane battling some of the side effects of the symbiote god Knull's rampage, and in the process, she discovers a hidden reality loop where one of her fellow Valkyries has been trapped for ages – A Valkyrie who just happens to be the Marvel 616 version of Tessa Thompson's character.
Following the arrival of Thompson's Valkyrie in the main Marvel Comics continuity, The Mighty Valkyries series picks things up with dueling stories of Jane and the new, MCU-inspired Valkyrie, Rūna, adjusting to the new status quo and eventually teaming up for a story involving Loki and Hela the Goddess of Death. In other words, it's a great exploration of certain key pieces from the MCU in comic book form, and a fun primer on the dynamic between Rūna and Jane.
---
Interested in reading Thor comics, but don't know where to start? Check out Popverse's guide to the 10 most essential Thor comics of all time.