Wednesday season 2: Everything we know so far about the Netflix hit
Here's everything we know about Netflix's Wednesday's season 2
Netflix's Wednesday, starring rising star Jenna Ortega as Wednesday Addams, was a surprise hit in a year of a surprise hits (Did anyone really guess that it would be Top Gun: Maverick and Netflix's Wednesday that would take the world by storm?), and there have been a ton of rumors swirling around about the fate of the show.
It can be difficult to keep up with all these rumors of who owns what and how that might affect the production of our beloved show, so, we've compiled everything that we know about Wednesday and when we can hope to hear an announcement about that much desired second season.
Will there be a season 2 of Wednesday?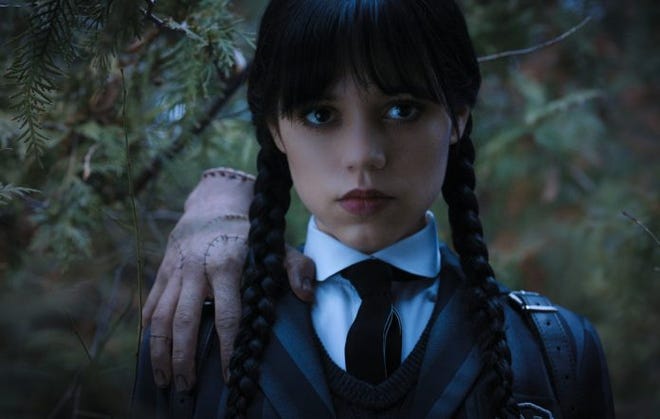 The second season was officially announced by Netflix on January 6, with showrunners Alfred Gough and Miles Millar releasing a statement reading, "It's been incredible to create a show that has connected with people across the world. Thrilled to continue Wednesday's tortuous journey into season two. We can't wait to dive head first into another season and explore the kooky spooky world of Nevermore. Just need to make sure Wednesday hasn't emptied the pool first."
The renewal is no surprise, considering Netflix has been touting the show as their second most popular TV show of all time after Squid Game.
While you wait the long wait for season 2, we have something new for you - a highlight reel of the Wednesday panel from New York Comic Con 2022.
Check here to watch the full Netflix's Wednesday panel from NYCC 2022.
Will Wednesday move to Amazon Prime?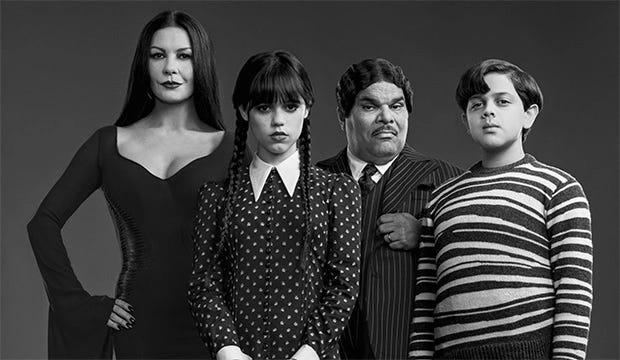 This is another story that has wormed its way around the internet, mostly because of confusion behind what's happened with MGM and Amazon. So here are the facts. Amazon acquired MGM in March of 2022. MGM produced Wednesday, though Netflix carries it on their platform, and Wednesday is a Netflix branded show (not unlike Sandman being produced by DC Entertainment and Warner Bros). Because Amazon now owns MGM, there was a lot of speculation going around about whether or not Wednesday would end up on Amazon Prime, but that seems unlikely.
IndieWire has reported that the Wednesday deal between Netflix and MGM was settled before Amazon purchased MGM, so there would be no reason (for now) that Wednesday would be moved to Amazon Prime.
How popular was Wednesday Season 1?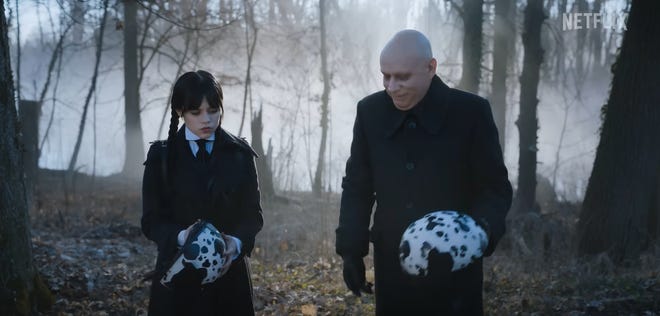 Wednesday is Netflix's second best performing English-language TV series ever, after Stranger Things season 4. In December, Nielsen announced that Wednesday was second on their list of Streaming Program Highest Weekly Viewing Totals of all time (in existence since 2020), again only behind Stranger Things.
Within it's first week of availability, Wednesday was watched for 5.988 billion minutes, breaking that tricky 5 billion minutes barrier. And then, to add to it all, Wednesday broke that 5 billion minutes barrier again (with 5.3 billion minutes), from the week of November 28- December 4, a feat that only three other shows (Stranger Things, Tiger King and Ozark) have accomplished. Suffice to say, that's a lot of Netflix binges.
What happened in Wednesday season 1?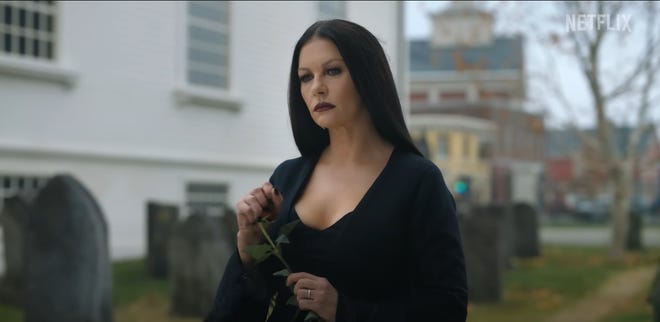 After unleashing bags of piranhas on a group of swimming team bullies, Wednesday Addams is expelled from school and whisked off to Nevermore Academy, a school for outcasts, with Thing, a disembodied hand, to watch over her.
As Wednesday clashes with the student population of Nevermore, she grapples with a newfound ability for premonitions, begins a budding romance with a barista, all the while trying to find the truth behind a mysterious monster who is murdering people at school. Wednesday sets out to investigate this mystery, only to find that there is a plot to rid the world of outcasts and that her new beau may be more involved than she thought. Of course, there's murder, mystery, mayhem, but Wednesday is triumphant at the end of the season, albeit a bit battered, and we can't wait to see her take on her next gruesome adventure.
---
Want to learn more about Netflix's top performing shows (according to Netflix)? Read this article.
---
Or, become a Popverse member to watch the full Wednesday panel featuring Jenna Ortega at this year's New York Comic Con.