What are we all enjoying this weekend?
The TV, movies, and comics that the Popverse team is planning on checking out this weekend
And... the weather is warm again! Yay! Yes, the fan favorite segment Tiffany-talks-about-the-weather has returned after our wonderful Graeme McMillan took over the column during my trip away last week. But I am back, and I WILL TALK ABOUT THE WEATHER. Which is finally looking like summer, just in time for Popverse's trips to Anime Expo and Florida Supercon this weekend.
Though many of us have busy work weekends, that doesn't mean we weren't busy at work during the week too! This week at Popverse saw the annoucement of the casting of Clark Kent and Lois Lane for the new live action James Gunn Superman project, a piece on whether or not Mission Impossible and the Fast & Furious franchise are the same, and a piece on how that first story of the Joker meeting Batman has been told and retold throughout the years.
So read all that if you're looking for something to do over the weekend. Or check out what we're checking out below, and read/listen/watch along with us!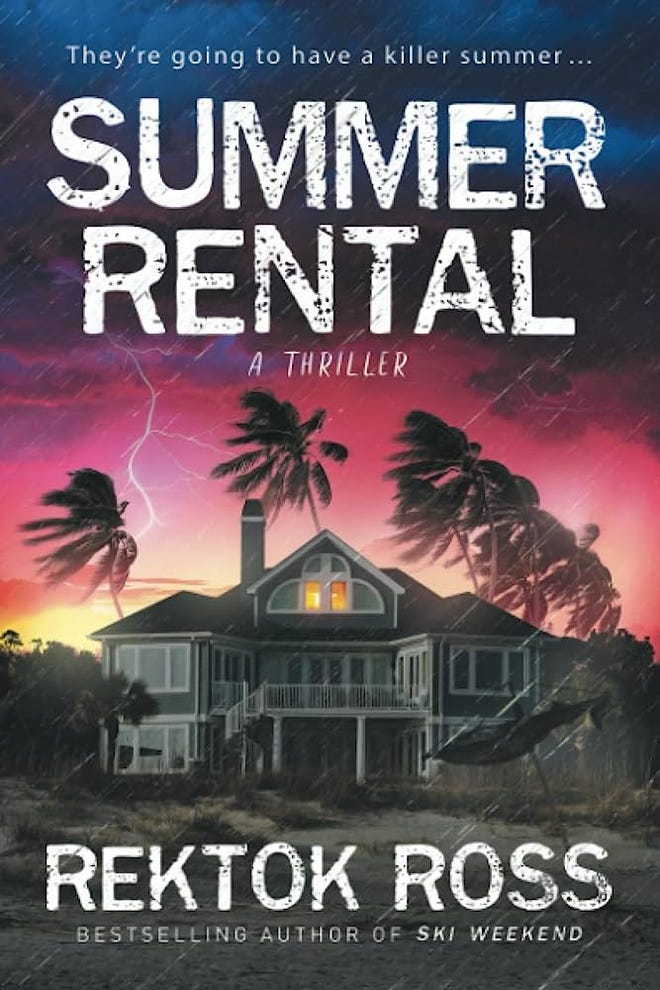 Ashley V. Robinson (Video Producer):
If you're reading this on Friday when it's published, I am currently enjoying all the Florida Supercon! This convention weekend is stacked & I'm getting up to a ton of really exciting things from creating videos for Popverse to hosting main stage panels including: The Cast of the Boys, As A Crew: The Cast of Our Flash Means Death, Chainsaw Man, A Shazamily Reunion, The Cast of Jujutsu Kaisen… I hope I get to see you in Miami!
Additionally, if you're reading this on Friday, tomorrow is Canada Day! July 1st is the national holiday of the country of my birth. I encourage everyone to celebrate by engaging with your Canadian Content of choice – which could include anything featuring me where at Popverse!
Aside from convention business, I have an exciting summer read with me to fill the hours I plan on spending at the beach this long weekend: Summer Rental by Rektok Ross. Earlier this year when I was visiting winter clime I read her thriller, Ski Weekend and I'm making it a double-Ross-year now that I'm going to be in Miami Beach. Ross' thrillers are fast paced and feature capable women in the lead. There's nothing to not like! In my opinion the best beach reads are either intense thrillers or steamy romances. Tune in to next week's Friday feature to learn if I burned all the way through Summer Rental and made it to something steamy after.
Graeme McMillan (Staff Writer):
A million things keep getting in the way, but I'm really hoping that this is the weekend when I can finally dig into the second season of The Bear, if only because I feel as if I'm reaching the end of the grace period where people feel obliged not to share outright spoilers on the internet. I already know more than I want about the season thanks to purposefully vague headlines, and really, I just need to keep as clear a head as possible before watching… so it's really just down to me to make that happen.
That said, I wouldn't be surprised if that will be postponed just a little by the seemingly annual rewatch of the Lovers Rock episode of Steve McQueen's Small Axe. The entire series of movies is a must-watch for anyone who's never seen them — Mangrove, the opening movie in the sequence, is heartbreaking and essential — but Lovers Rock is very possibly my favorite movie ever made, or at least up there on whatever list I might have in the back of my mind.
It's a very small story about a house party in London in 1980, but every single time I see it, I get taken back to my own youth (more than a decade later, I hasten to add), the parties I attended and the friends I had back then. It's such a perfect, evocative little film that says everything about being young and feeling like the world was yours, even just for a night. And that's not saying anything about the killer soundtrack, which will make "Silly Games" one of the most magical things you've ever, ever heard in a movie. I've been thinking a lot about that movie in the last few days, so clearly it's time to revisit it. Sorry, Bear. (I'll get to you soon.)
Illianna Gonzalez-Soto (Marketing Coordinator):
*In DJ Khaled's voice* Another one! This weekend is going to be a busy one. On the radar for Popverse is Florida Supercon and Anime Expo, which I'm sure Veronica, Ashley, and Tiffany all have front and center in their minds. I shall be monitoring the Popverse socials from afar, as I'll be spending the weekend with my lovely niece who is coming into San Diego from Arizona. I'm planning on taking her to the San Diego Safari Park (so that I can selfishly fulfill my goal of seeing a platypus). We'll also be heading to the beach and the San Diego County Fair.
In between all the outdoor fun, we will be marathoning and binge-watching shows and movies. I'm taking recs for those marathon sessions, although I could just make us watch the Twilight series so that we can cringe together. Also, I am thinking of reading a novel with her which indeed means we'll just have to make a trip to Barnes and Noble!
Tiffany Babb (Deputy Editor):
Ah the weekend... I can't wait to relax and... oh wait. I'm headed to Anime Expo, aren't I?
Yes! Veronica and I are headed to the Los Angeles Convention Center for a weekend full of anime and manga news, on-the-ground experiential coverage, and lots and lots of cosplay photos. While I probably wont have much time to watch television or movies, I am going to be making the drive to downtown every day, so I will likely be listening to this new history podcast I've found called The Rest is History from historians Tom Holland and Dominic Sandbrook. I've really been enjoying catching up on their backlog, and I'm currently in the midst of listening to their two-parter episode on The Princes in the Tower.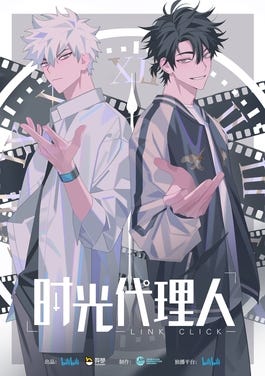 Veronica Valencia (Video Producer):
This weekend I'm very excited to be making my way back to Anime Expo! Anime Expo was the first convention I ever attended, and it was the start of my love for pop culture events. AX is huge and I always try to experience new and different programming every time I go. This year, they are doing a summer music festival of sorts, which would be cool to experience, plus I want to try and experience some demos and activations which I haven't really done in the past. There are also a few big panels that have me motivated to catch up on some shows that have been in my queue for a while now. One of them being Link Click and Bungo Stray Dogs. These will most likely end up being my travel entertainment, plus the new season of Tonikawa: Over The Moon For You. I watched the first season and it was incredibly adorable, so I imagine this will just be equally adorable. I'm very excited about AX, and even more excited to see what I will walk away with, either new merch or new show obsessions!
---
What are you checking out this weekend? Comment below, and let us know!
---
Barbie vs. Oppenheimer: Which will you be watching first?