What are we at Popverse enjoying this weekend?
The TV, movies, and comics that the Popverse team is planning on checking out this weekend
It's been an extraordinarily hot week in Southern California, and this weekend of ~80s weather will be (hilariously) a nice cool down period for us. So as we enjoy more tolerable summer (wait, it's supposed to be fall now, isn't it?) heat, Popverse is ready to relax and reset for next week.
But before that, let's take a quick look at what we've covered this week. Not only did Popverse write about how Iman Vellani went from Marvel Studios star to Marvel Comics writer and whether or not it really is taking longer to find stuff to watch on your streaming app, we also wrote a LOT about G.O.D.S, Ahsoka, and One Piece. So that should be enough good stuff to keep you reading throughout your weekend. And in case you want to check out some non-Popverse stuff this weekend, keep reading and follow along with what we're doing.
Ashley V. Robinson (Video Producer)
Like so many people in North American I'll be travelling this weekend! Labour Day is upon us an indicator, for so many, that summer is coming to an end. With the recent Full Blue Super Moon and seven planets being in retrograde I don't know about you, but I could use a vacation! I'll get into my hot takes about why summer is actually an awful season later, in the meantime, I'll tell you what I'm reading and what I'm hoping keeps me occupied during a lengthy plane ride: COLLEEN HOOVER!
Last week I made my first foray into reading Colleen Hoover's oeuvre. As someone who loves scrolling Bookstagram I've seen her name and her books pop up time and time and time again. Libby (not sponsored, this is a great app!), and my local library came through. I was able to get my hand on a copy of Verity and spent last weekend devouring the darkness of that story. Thrillers aren't always at the top of my TBRs and I thoroughly enjoyed the twists and turns and how creepy the book way. Now I've started It Ends With Us. The tone is blessedly lighter, so my goal is to have finished reading Lily Bloom's story by the time I land for Labour Day.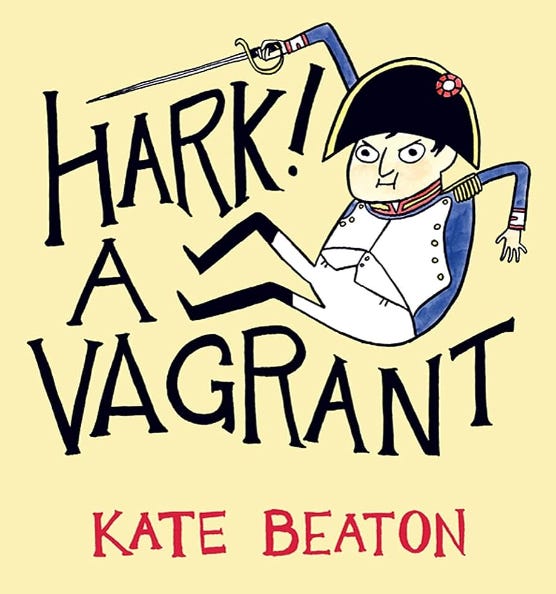 Chris Arrant (Editor in Chief):
I'm writing this in the past, casting aspirational thoughts towards a weekend that doesn't involve hurricanes. If we make it through Hurricane Idalia unscathed, this weekend will be us getting out of the house and enjoying things – even with the Florida humidity.
But going outside doesn't mean not reading. I hope to find a shady spot for my wife and I, and get lost in in a re-read of Donny Cates and Geoff Shaw's Crossover, followed by reading a collection of Kate Beaton's Hark! A Vagrant I somehow missed (Judge not, lest ye be…).
Graeme McMillan (Staff Writer):
We've had some heatwaves in the Pacific Northwest over the last few weekends, so I'm hoping that the current break from that — and some rain! I remember rain! — holds out for the next few days so I can get some necessary yard work done. When I'm not doing that, though, I've got some 2000 AD to be catching up on: Rob Williams and Simon Fraser's Hershey strip is wrapping up soon, which is the perfect reason to go back and re-read the whole thing from the beginning. A Judge Dredd spin-off — and written by one of the best Dredd writers ever, if you ask me — it's a strip that mixes UK and US genre trappings with some distinctly European influences and flavors to come up with an all-time classic of paranoia, moral ambiguity, and contemporary crime stories. It's really great stuff, and I'm going to miss it when it's finished.
Along similar lines, I might also start a rewatch of FX's Justified, after this week's wonderful conclusion of Justified: City Primeval; I don't know if we'll ever get a follow-up to that last act cliffhanger, and I'm not even sure that I even want one, but — boy: that was a fun, bold move. Let's see more shows go for that kind of thing, please.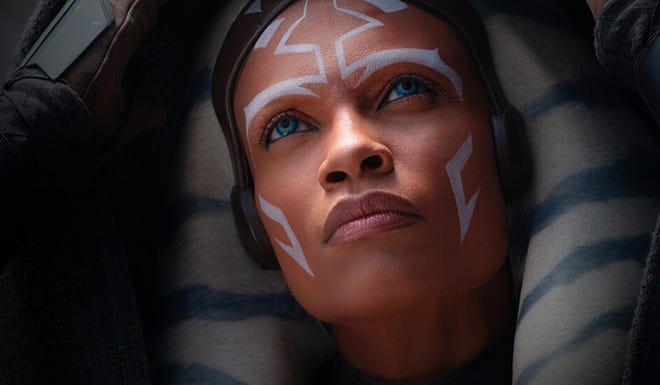 Tiffany Babb (Deputy Editor):
I will be tabling at Long Beach Comic Con this weekend (stop by if you're there), so I'll be pretty busy on Saturday and Sunday. However, I am looking forward to a free Labor Day and catching up on, well, a lot of stuff. I was out with illness all last week (and I mean out), so I'm a week behind on all the things, and I haven't even started to watch Ahsoka yet (not for lack of trying this week though - must the Hulu bundle be so complicated?).
---
Support Popverse (and get more Popverse!) for only $5.99 a month.