What is Star Wars, actually, in 2022? We look into it
A state of the union for all things Star Wars.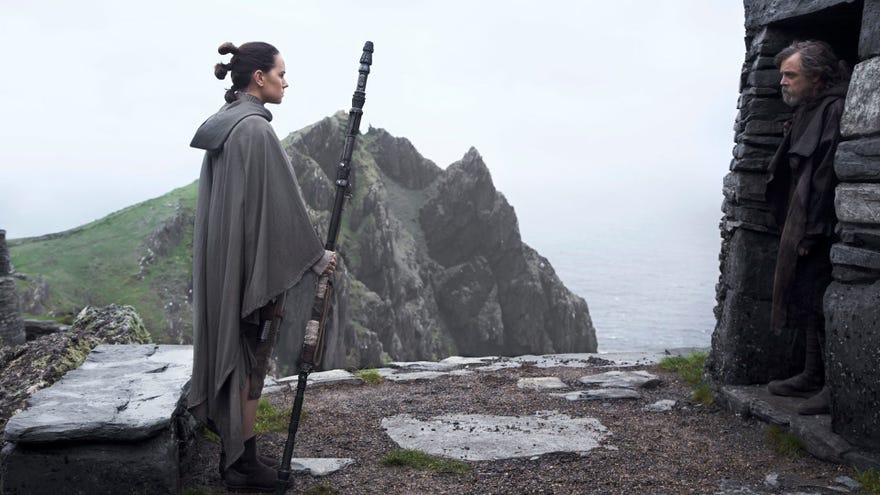 May 2022 sees Star Wars reach its 45th anniversary, with both the launch of the Disney+ series Obi-Wan Kenobi and the latest Star Wars Celebration arriving to coincide with the original movie's May 25th birthday. As the franchise closes in on a half-century of stories from a galaxy far, far away, it's worth exploring the biggest question facing Luke, Leia, and Rey et al right now: Just what is Star Wars in 2022, anyway?
To put it in the most blunt terms, Star Wars could be seen, simply, as Disney's science fiction equivalent to Marvel – an all-encompassing brand, built on an already-popular property, that encompasses movies, television, comics, books, and video games. When looked at in purely practical terms, that's technically true, and almost certainly what Disney hoped for when purchasing Lucasfilm in 2012. It does, however, gloss over a key difference between the two brands… one that, perhaps, might explain some of the recent problems facing the franchise.
Star Wars is a family affair
Despite attempts to expand the property in recent years – think of shows like The Mandalorian or videogames like Star Wars: Tales from Galaxy's Edge – it's hard to argue against the fact that, at its heart, Star Wars is telling one big story. Sure, there are side quests and the occasional history lesson with things like the current High Republic publishing initiative (which is, I should add, very fun indeed), but at its core, Star Wars is one big generational saga focusing on the Skywalkers and how they connect to the two central ruling elements of the galaxy: politics, and the balance of the Force.
That's not to undersell the other characters throughout the galaxy far, far away – indeed, there's a strong argument to be made that it's the non-Skywalker characters that are most fans' favorites, with the obvious exception of Darth Vader – but it's very clear even just from the original trilogy of movies, the source material of the entire franchise, that Star Wars was intended as a story of a family. Three of the original trilogy's four main characters are a part of that family, after all. (Han kind of marries in after Return of the Jedi, technically making it a clean sweep, if you want to think of it that way.)
To some extent, Lucasfilm and Disney know this: look at the way that Star Wars: The Rise of Skywalker was promoted, from the choice of title to the fact that the other movies in the series were retroactively labeled as part of 'The Skywalker Saga.' What better subtitle, given that both the prequel trilogy and the sequel trilogy centered around the evolutions of each series' primary member of the Skywalker clan?
This is, of course, a very different thing from the Marvel universe, whether MCU or elsewhere. There are, of course, crossovers and shared storylines and characters there; the shared universe setting is one of Marvel's biggest draws for so many fans. Nonetheless, each of Marvel's primary heroes have their own stories to inhabit, with the increasingly byzantine relationships between the characters and their worlds an additive thrill, instead of the main event. Not so in Star Wars, where the so-called 'Skywalker Saga' movies are the center of gravity that no other Star Wars story can escape from.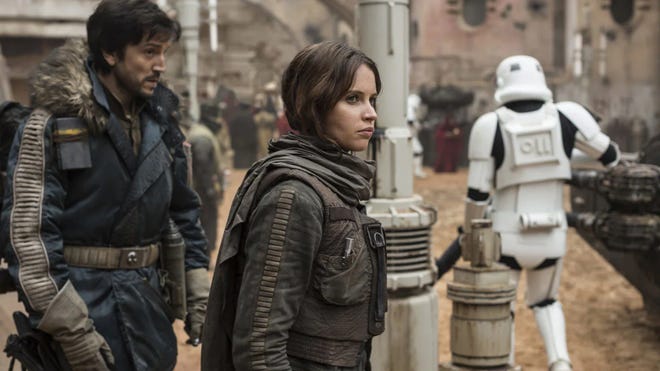 Think about the new Star Wars properties created in the last few years: Rogue One and Solo were both prequels to characters or plot points in the first Star Wars movie from 1977. The Book of Boba Fett is a spin-off show featuring a fan-favorite cipher – sorry, I mean, character – from the second Star Wars movie in 1980. Even The Mandalorian, which at first seemed to be the closest thing Star Wars and Lucasfilm had to a genuine standalone project, found itself overwhelmed by a Luke Skywalker cameo and the presence of the aforementioned Boba Fett in its second season. Everything Star Wars, it all seems to suggest, is all about the Skywalkers and their storylines in one way or another.
Even Obi-Wan Kenobi is about the Skywalker Saga character during the period where he was, checks notes, spending his time watching little Luke Skywalker grow up. Star Wars really is just a story about the many Skywalkers and how they affect the people around them.
What happens after the happy ending?
Once you've accepted that Star Wars isn't actually a multi-property franchise, but instead just one really long story about one particular family, it becomes clearer why the franchise feels somewhat stalled currently. While there are, in theory, no less than five different big screen Star Wars projects reportedly in development, it's unclear which (if any) are actually going to be made. The two that had been actually scheduled by Lucasfilm and Disney have been either canceled, or delayed indefinitely amid rumors of uncertainty about the direction of where Star Wars goes next on the big screen. Even Star Wars: The Last Jedi director Rian Johnson's all-new trilogy is seemingly on indefinite hiatus as he works on the follow-ups to his own Knives Out.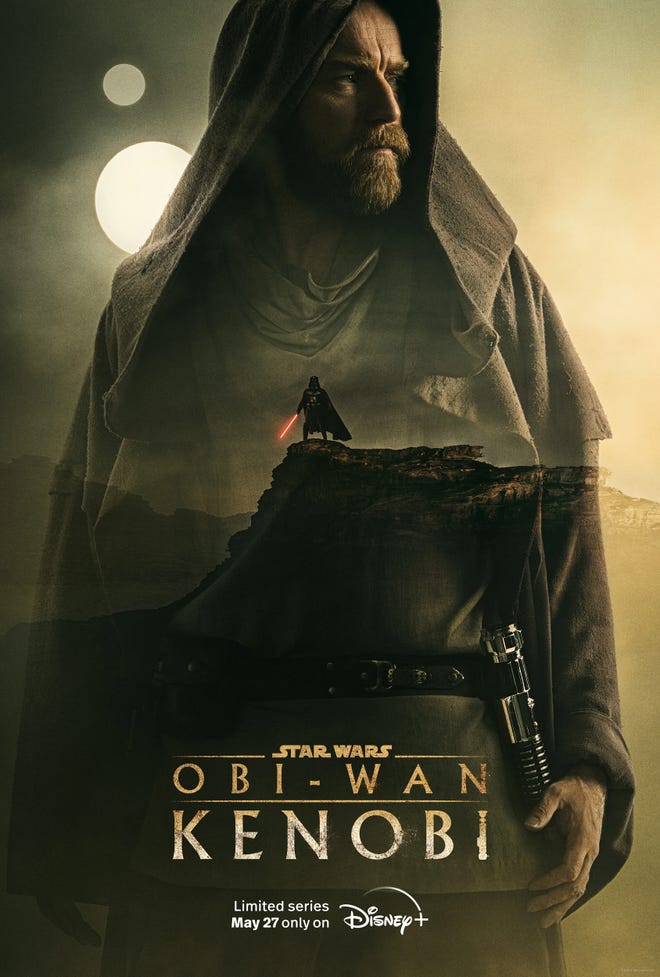 Things are looking better when it comes to streaming, with Obi-Wan Kenobi about to release its first episode, The Mandalorian season 3 on tap for later this year, and unscheduled series for everything from Ahsoka Tano to the mysterious Acolyte series planned for Disney+. Even here, things aren't going too smoothly, with the recent Book of Boba Fett criticized for its poor pacing and lack of focus, and the announced Rangers of the New Republic series quietly canceled late last year.
(Similar problems aren't seeming to affect Star Wars books or comics. It should be noted, though, that those programs have always found space to support more niche projects aimed at the hardcore fans, even if mainstream audiences are looking elsewhere.)
The problem is, very possibly, that for many people Star Wars is, well, finished. It ended with 2019's Rise of Skywalker, which was billed in pre-release publicity as being the final chapter of the story. Everything released after that point, all of which is set earlier than that movie in the canonical timeline of the franchise, could be taken as simply flashback fodder to be taken or left as needs be. That isn't just a problem for the audience, who have countless opportunities to find something else to occupy their time, but for creators as well – with the Skywalker Saga having taken all the big beats of the titular conflicts for themselves, and more importantly, having resolved those plots, the question of what stories are left to tell, and what impact they could actually have on the larger narrative, is one that is at the very least complicated, if not near-impossible, to answer.
With all that in mind, it's no surprise that it remains somewhat unclear just what Star Wars actually is these days, or even what those responsible for it want it to be, beyond 'successful.' If there's one thing that fans should be hoping for from this year's Celebration, it's an indication that Star Wars has a renewed sense of direction and purpose that can transform it from being stuck in stories from a long time ago, and take the whole thing into the future, for another 45 years and beyond.
I mean, as long as it doesn't involve yet another Death Star-esque plot device, of course.
---
If you're interested in watching all of the Star Wars movies and television shows in chronological order (it's more complicated than you'd think!), check out our article How to watch the Star Wars movies and shows in order.