What to watch: Best Movies to stream in March 2023, one movie one streamer
Great movies to watch on streaming in March
We've all sat down at the end of a long day and opened a streaming app, scrolling for something to watch… and scrolling… and scrolling… only to realize that half an hour has passed, and our pizza has gotten cold.
Well, Popverse has got a solution for you.
Each month, we're going to suggest one movie per major streaming service. These movies will be curated on no other qualification other than the fact that they're simply worth watching. Hopefully, this list will provide enough recommendations that you'll never have to click aimlessly through a streamer's endless library again.
Genre: Drama
Ma Rainey's Black Bottom is harrowing, gripping and as human as you can get, because of course, it's adapted from the August Wilson play of the same name. If there's anything that Wilson was famous for (beyond incredible dialogue) it's his understanding of human character and the complicated ways that people relate with each other.
Ma Rainey's Black Bottom is an extraordinary showcase of two of the most talented actors of their generations with Viola Davis as jazz icon Ma Rainey and Chadwick Boseman (in his final performance before his tragic early death) as a cocky trumpet player. This movie has stayed with me since I first saw it three years ago, and I think it'll continue to stay with me for a while.
What movie should I watch on Amazon prime - Clueless
Genre: Comedy
Amy Heckerling's '90s adaptation of Jane Austen's Emma is funny, heartfelt, and just wonderful in every way. Alicia Silverstone is the perfect leading lady, full of arrogance, outsized confidence, and heart. This movie has left a giant sized (and well-earned) imprint on popular culture that has lasted decades after its time. It's a classic.
If you don't have Amazon Prime,
Clueless
is available for rent and purchase.
Genre: Drama
Yes, Banshees of Inisherin is the talk of the season, but it hasn't been available for streaming until last month. So if you haven't seen this weird quiet drama starring Colin Farrell and Brendan Gleeson, with heartbreaking performances from Kerry Condon and newcomer Barry Keoghan, you should watch it. Plus, there's a miniature horse. It's one of the best movies of the year.
If you don't have HBO Max,
Banshees of Inisherin
is available for rent and purchase.
What movie should I watch on Hulu – Ever After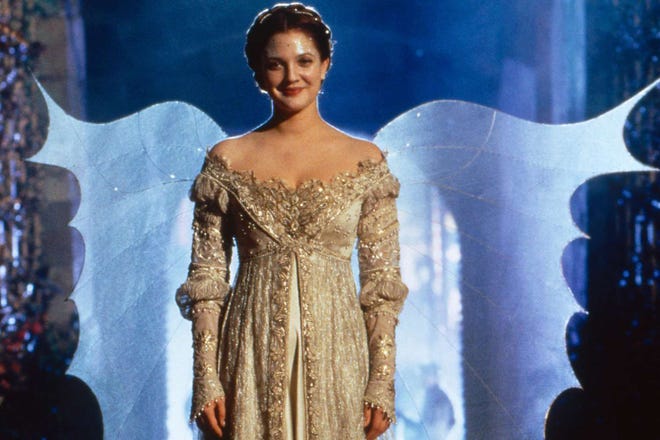 Genre: Romance/Period Drama
Ever After is not quite a "twist" on a Cinderella story, so much as a retelling of it. It's got the sweeping romance and a more grounded (but not wildly so) historical time period. What really makes this movie stand out though is Drew Barrymore as our heroine Danielle. Barrymore brings this tender fire to a story we've seen a million times and recaptures the brilliance of it. For those who love romance and adventure and happy endings, this one is for you.
If you don't have Hulu,
Ever After
is available for rent and purchase.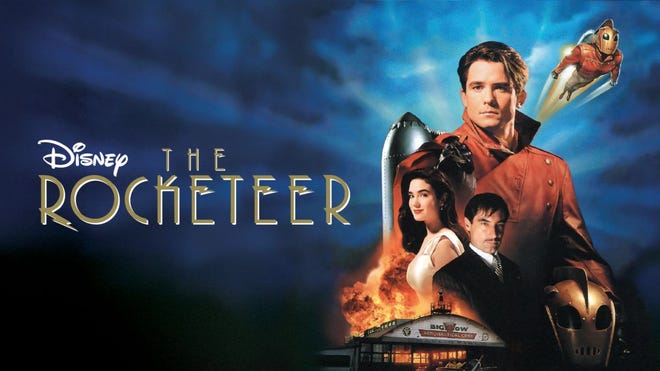 Genre: Action/Adventure/Superhero
For many years, The Rocketeer was the best superhero movie you could watch, and it still remains a solid classic. It's a throwback to an older type of storytelling sure, but its got charm in spades, and is definitely a good time for the whole family.
(Also, for those who aren't looking for a movie, The Mandalorian is coming back the first week of March! Yay for more Grogu + Dad adventures.)
If you don't have Disney+,
The Rocketeer
is available for rent and purchase.
Genre: Horror
Night of the Living Dead is one of the greatest movies of all time and is worth a re-watch, even if you've seen it already. Though it's fifty years old now, George Romero's zombie movie still feels fresh and visceral, even after the multiple eras of feeling like we are saturated with zombie stories. It's a great movie for those who love genre as allegory. And here's an interesting fact! When George Romero first set out to write the movie, he meant it to be a horror comedy. It certainly did not end up that way.
If you don't have Peacock,
The Night of the Living Dead
is available for rent and purchase.
Genre: Musical Comedy
Robert Morse stars as J. Pierpont Finch in this classic hilarious adaptation of the Broadway musical How to Succeed in Business Without Really Trying. The movie is a fun watch and gives you plenty of literal laugh out loud moments, as it pokes fun at corporate lives, sexual politics (some of which feel more modern than you might think, though some don't) and ambition. With catchy music and staging from Bob Fosse himself, this movie is for anyone who loves stories about those con men who always seem to get away with everything.
If you don't have Kanopy (though check with your library), How to Succeed in Business Without Really Trying is available for rent and purchase.
---
Want to catch up on what's next in the superhero movie workd? DC Studios' Chapter 1 Gods & Monsters: What are the movies and TV shows, and when are the release dates?