DC Studios' Chapter 1 Gods & Monsters: What are the upcoming movies and TV shows, and when are the release dates?
Inside the over-arching phase-style line-up of DC Studios films and TV series
DC Studios has revealed a massive 10-project slate for the next five years, headed up by co-CEOs James Gunn and Peter Safran. Building off the current DCEU, this reinvigorated DC will begin in full force with 2025's big screen Superman: Legacy... but will be set-up by two TV shows that are framed as the apertif of the new DCU.
So what's going on? What are the new DC movies? And what about the previously announced DC movies? Those are all good questions, and we have answers for you.
What is DC Studios' Chapter 1: Gods and Monsters?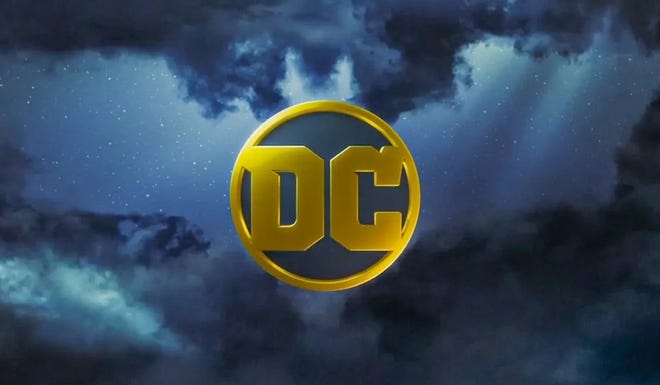 Much like Marvel Studios does 'phases,' DC is now doing chapters - and the first chapter of this post-DCEU story is titled 'Gods and Monsters.' "What we're starting with today is the first part of the first chapter of our universe," DC Studios' co-CEO Peter Safran says. "That first chapter's called 'Gods and Monsters.' Many of the following projects are already being worked on, but we're remaining flexible and we're going to adjust because we're never going to put a project into production before the script is right. This is a general timeline, but there will be flexibility within it." Although only
Superman: Legacy
has a firm release date, DC Studios intends for all of these projects to be released by 2027. That being said, Gunn said this slate isn't the entirety of DC Studios' Chapter 1 - more will be announced.
When will DC Studios' Chapter 1: Gods and Monsters movies and TV shows come out?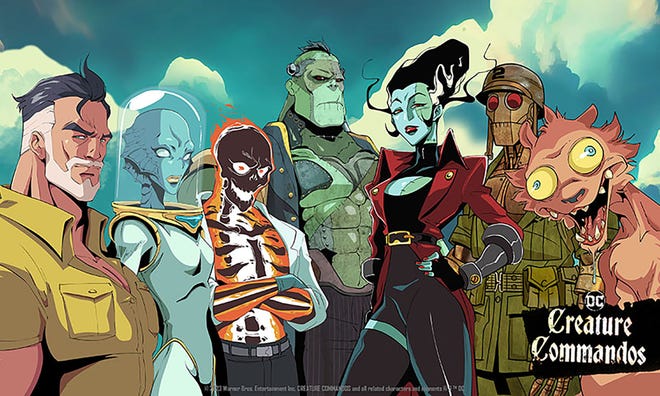 Although DC Studios have only revealed a release date for one of these 10 projects, they've given rough windows in terms of the order of the projects. Here you go:
Creature Commandos animated TV series in 2024
Waller live-action tv series in 2024
Superman: Legacy live-action movie on July 11, 2025
Lanterns live-action TV series
The Authority live-action movie
Paradise Lost live-action TV series
The Brave and the Bold live action movie
Booster Gold live-action TV series
Supergirl: Woman of Tomorrow live-action movie
Swamp Thing live-action movie
Where do the upcoming Shazam, Flash, Blue Beetle, and Aquaman movies fit in?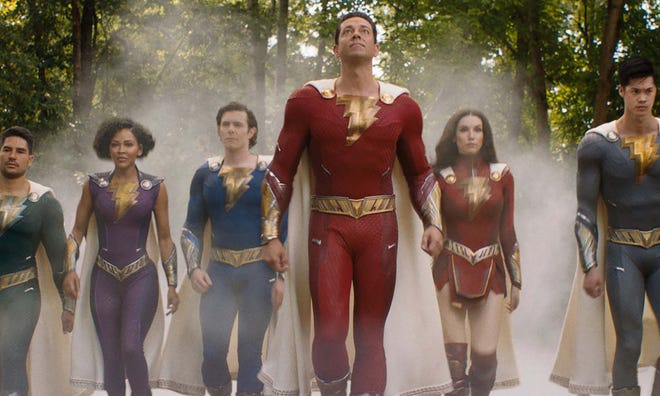 In Gunn's own words, these four films created before he took over as DC Studios' co-CEO will remain on schedule - and still be considered part of the new DC he is building. He particularly referred to the Flash as setting the stage for the new DC film/tv/gaming universe to come.
Here are the release dates for those projects:
March 17, 2023: Shazam! Fury of the Gods
June 16, 2023: The Flash
August 18, 2023: Blue Beetle
December 25, 2023: Aquaman and the Lost Kingdom
What about other projects like the Batman and Joker sequels?
Gunn also re-confirmed that the upcoming The Batman and Joker sequels remain ontrack, but will be firmly outside continuity of the main DC storylines he and Safran are developing. Further to that, Gunn dusted off an old DC Comics term - Elseworlds - to refer to these projects. From the way he phrased it, Elseworlds is the name of this sub-brand of DC films featuring its characters but which are unconnected from the primary continuity that's being built.
What order do I watch the DC movies and TV shows in?
The true chronology of these upcoming projects remains to be seen, but in the interim we have a guide to how to watch DC movies - both in release date order, chronological order, or by family.
---
Hungry for more? Check out our guides on upcoming superhero movie and superhero TV show release dates.