Cosplay wigs: the 10 best wig stores and commissioners to get your next costume hair
If you're looking for a new wig, check out these stores.
Having the right wig for a cosplay can take any costume and kick it up a notch. Whether you are a master of styling wefts or a novice to wig wearing, finding that perfect wig can be quite a search. While unstyled wigs are easiest to find, there are many commissioners specializing in creating incredibly detailed quaffs. Here's a list of places to turn for both unstyled and pre-styled wigs.
1. Arda Wigs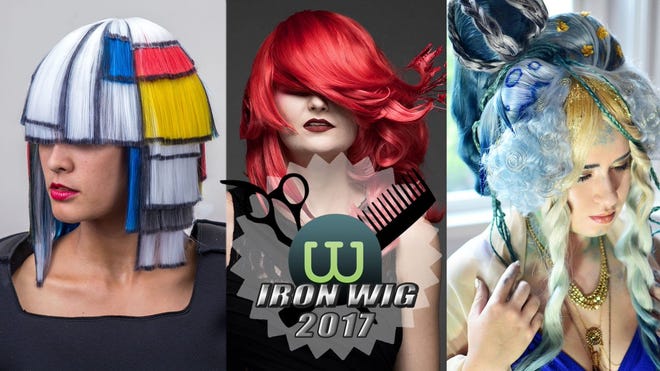 Arda Wigs is the most popular wig company in the cosplay community. Their wigs are not only organized by style and length but also by color making it easier to narrow down their vast selection of wigs. They also carry a large selection of styling tools, making this a convenient one-stop-shop for all things wig related. If you are having trouble with styling, check out the tutorial section with everything from wig basics to full character instructions. And if you really want to test your skills, keep an eye out for competitions they run for a chance to show off your work and win some prizes.
2. Epic Cosplay Wigs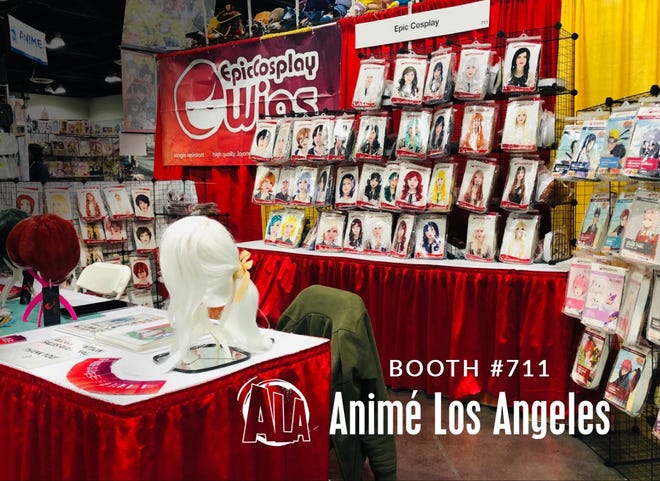 Another well-known name in the community, Epic Cosplay Wigs, has greatly expanded since I began cosplaying over a decade ago and are a regular at many conventions around the country. At this point, they even have a line of officially licensed wigs for a few animes. The quality of the wigs they carry is similar to Arda wigs but their website navigation is less organized making it a bit more difficult to find what you are looking for quickly.
3. Wig is Fashion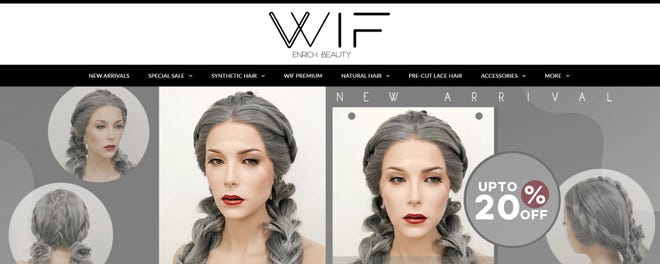 This is a company that I have used in the past and had great results with. Their wigs tend to look more natural than those found on Arda or Epic and their selection of lace-front wigs is huge. Wig is Fashion even offers a variety of lace front pre-braided wigs that are great for cosplay and non-cosplay photos.
4. Webster Wigs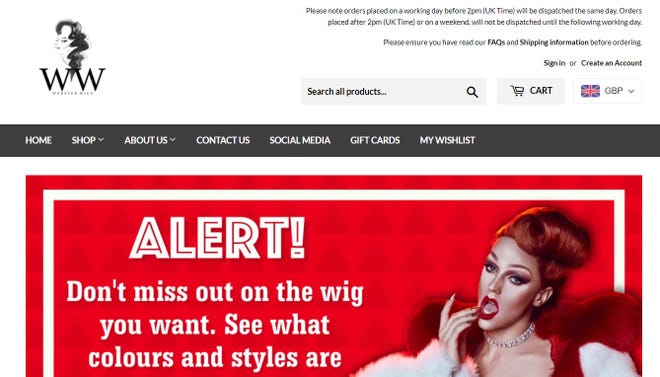 Speaking of lace-front wigs, I discovered Webster Wigs and the quality of their lace-fronts is phenomenal. They are based out of London so shipping can take longer and possibly be more expensive but the variety of wigs on their site can't be beat. You can find wigs in vibrant colors with gorgeous ombres, color combinations not found in other stores and each wig is guaranteed to be of quality construction.
5. Hero Hair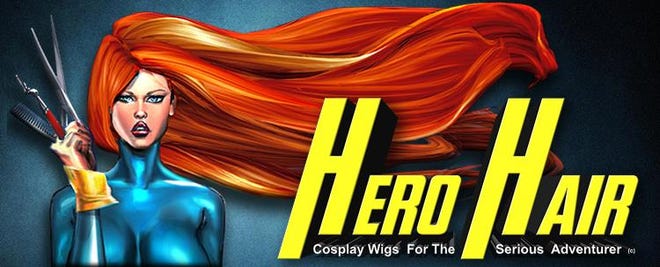 Now, if you want a custom wig commission, Hero Hair is the top of the line. Hero Hair is run by people in the film and tv industry as well as Broadway professionals. Their wigs, and even facial hair, will be screen-accurate recreations made with the finest quality materials and built from scratch. The cost is probably the highest you will find on this list but the quality is worth every penny. When giving price quotes, the company gives three possible price points to help make their wigs as affordable as possible to cosplayers and they also offer payment plans.
6. Custom Wig Company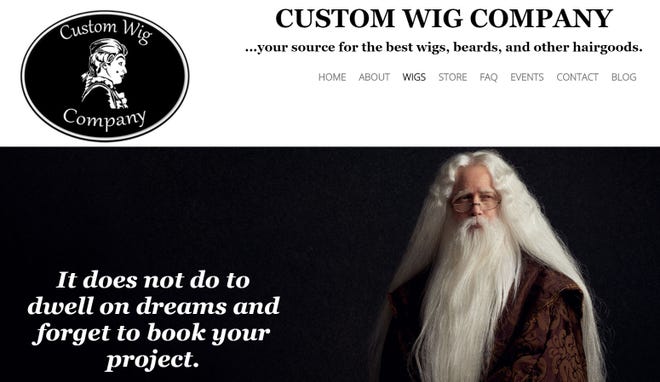 Custom Wig Company started as a one-person operation created by a wig designer at a major regional theatre but now employs a number of wig construction specialists who are able to create wigs and facial pieces for stage, cosplay and even, dolls. If you want a film quality wig but can't justify the price for a single shoot or one-time wearing of a cosplay, Custom Wig Company also offers rentals. While rentals can cost as much as a brand new lace-front wig from Arda, you get the chance to use a professional grade, custom wig to get the best shots possible.
7. Facebook – Cosplay and Prop Commissions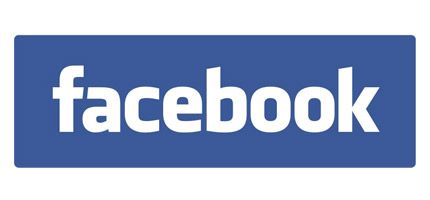 If you are looking for a commission from another cosplayer, make sure to look at Facebook groups. One I recommend is the Cosplay and Prop Commissions group. Most commissioner groups will have a way to report feedback and reviews of those offering commissions so make sure to read through feedback from previous customers. If coordinating a sale through Facebook, never send money for goods and services through the Friends and Family option as there is then no way to contact Paypal and get your money back should something go wrong.
8. Etsy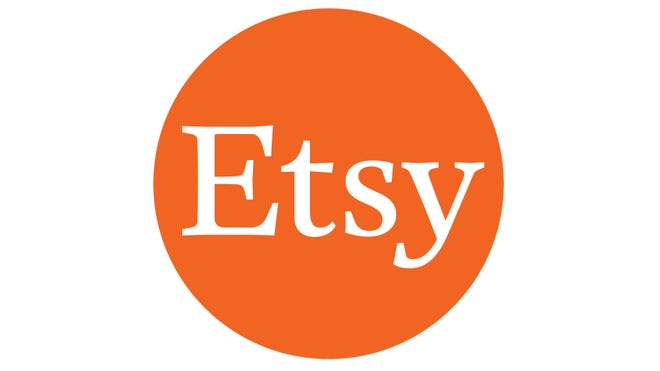 Etsy is a fantastic resource for custom styled wigs. You can find everything from natural looks to dramatic styles. It's easiest to search by the character name to find what you are looking for but once you find a commissioner you are comfortable working with, you can request custom designs from them as well. One place to start and a shop I recommend is Royal Enchantments.
9. Amazon

Amazon can be a gamble at times. While the lower prices can be quite intriguing, sometimes you do get what you pay for. Make sure to look at reviews and customer photos thoroughly before purchasing. I find that customer photos are often the most accurate look at what the wig really looks like. If you upload your own photos, make sure to show where the wig meets the forehead. This is something often cropped in customer photos for visual appeal but does nothing to show other customers how to the wig actual sits on the head. Luckily Amazon has an easy to use return system if things don't work out.
10. eBay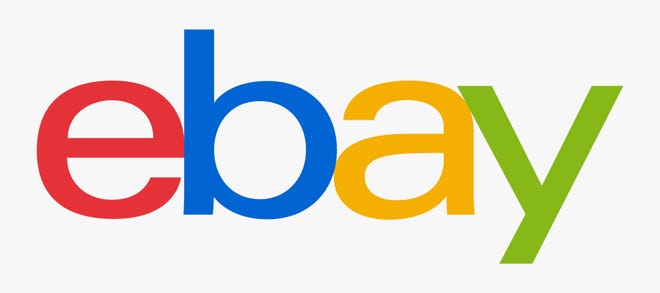 EBay is a great resource if you are looking for cheaper wigs. Because the majority of the wig dealers on eBay are overseas, you can find a wig at a lower cost but there are some cons to this method. If the seller is overseas not only is the delivery time going to be longer, but returns will be more difficult and if not covered by the seller, will cost more as well. Ebay does not provide individual product reviews, only ones for the seller, so there is no way to tell the actual quality of the wig prior to buying. My advice is to purchase two of the same wig if you are at all worried it might be thin. That way if it arrives and is too thin, you can use the wefts from the second to fill it in. If the wig is fine, you can return the unopened wig or resell it. By purchasing two of the same wig at the same time, you lessen the risk of the wigs differing in shade if you need to purchase another later.
Now that you have these resources, get out there and wig out.
---
The 10 best online Cosplay stores for your next big event.