The Witcher season 4: The cast, the plot, and more for the next season of Netflix's hit fantasy show
What do seasons 4 and 5 have in store for the Witcher, Yennefer, Jaskier, and Ciri? This is what we know so far.
The Witcher Season 3 has officially wrapped up, so it's perfect time to start looking ahead to what's coming for Geralt of Rivia, Yennefer, and Ciri. Here's what we know so far.
What is the Witcher Season 4 release date?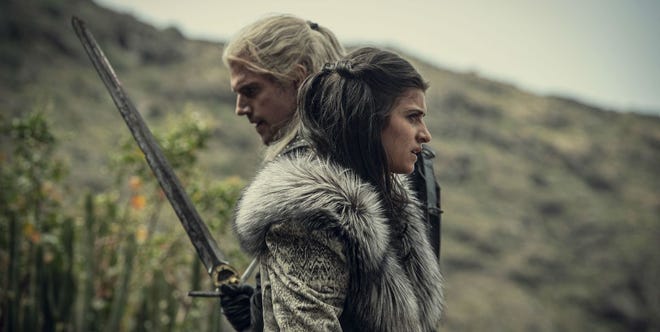 Whoa, Roach. We know you're excited for more Witcher content, but it's a bit early to start speculating at a release date for Witcher season 4.
Current comments from people involved with the show seem to indicate that seasons four and five are going to be written and filmed back-to-back, like a number of other recent Netflix projects, though as of this moment no one from Netflix itself has confirmed such a thing.
If that rumor proves to be true, it would almost certainly mean that it's at least two years until we see season 4. It was 18 months from the time the writers' room closed on season 3 until the show was released. And now with the Writers Guild strike and the SAG-AFTRA strike, everything is on pause, and may be for months.
Toss a coin, but it could be we're looking at fall or winter of 2025 before we see more of the White Wolf of Rivia.
Is There a Witcher Season 4 trailer?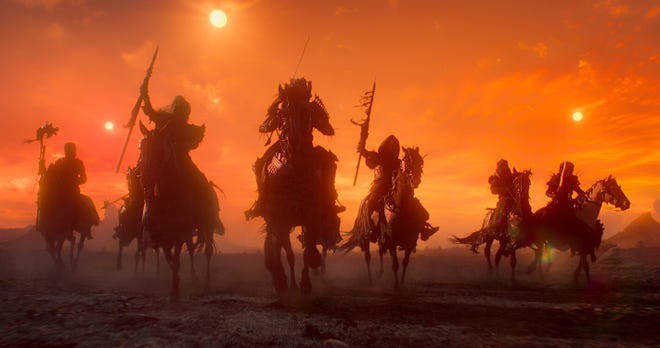 Not yet, Witcher. Not yet.
Is Henry Cavill Returning for The Witcher season 4?
Unfortunately Henry Cavill hung up his medallion at the end of season 3. But never fear, Geralt of Rivia will continue to scowl and menace monsters in the form of the talented Liam Hemsworth (The Hunger Games).
Why is Liam Hemsworth replacing Henry Cavill in The Witcher?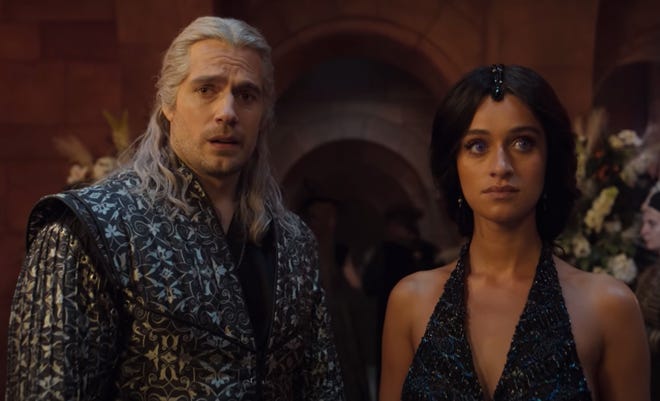 Henry Cavil announced in the fall of 2022 that he would be leaving the series. He gave no reason, but people speculated that after his Superman cameo at the end of Black Adam he might be returning to the DC Extended Universe, but James Gunn very quickly shot that down as a possibility.
Some lurkers on the interwebs have offered theories that Cavill was not happy with the way the series diverted from the books and Projekt Red video games. Cavill is a huge Witcher-head himself, with a deep love of both the books and the games. But he has made no such statements himself, nor has anyone from the production offered anything but the most positive statements about his work.
Another theory is that Cavill and Netflix couldn't come to terms on his salary. It's known that Cavill has his salary bumped to $1 million per episode for The Witcher season 2. It's not known if that was again bumped for The Witcher season 3, but whatever its at that's the most expensive actor contract Netflix has/had on the books - and one they might have balked at increasing any further.
As it turns out, Liam Hemsworth had also been a frontrunner for the role of Geralt in 2018.
Where does season 4 fit in the Witcher timeline?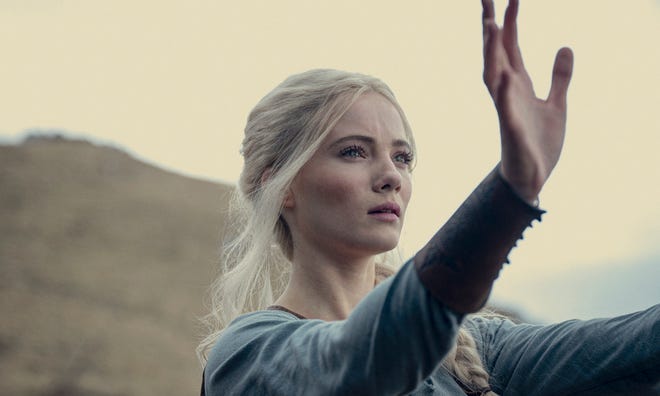 As we saw in Witcher season 1, the show doesn't always travel in a chronological order. In fact, you really need a guide to follow what's happening.
But if the books are any indication, Witcher season 4 should follow the events of season 3.
Which book is Witcher season 4 based on?
Based on the reading order of the books, season 4 should be based largely on Baptism of Fire. Given how closely the events of that book follow on Time of Contempt, it's hard to believe that won't be the case, though almost certainly with additional material from the video games.
What do we know about the Witcher season 4 plot?
We don't have any official information about the season 4 plot, but it's safe to say that it will follow what has been set up in Witcher season 3. If you want a refresher on how that season wrapped up, check out our guide to the ending of Witcher season 3 (spoilers).
Who is in the Witcher season 4 cast?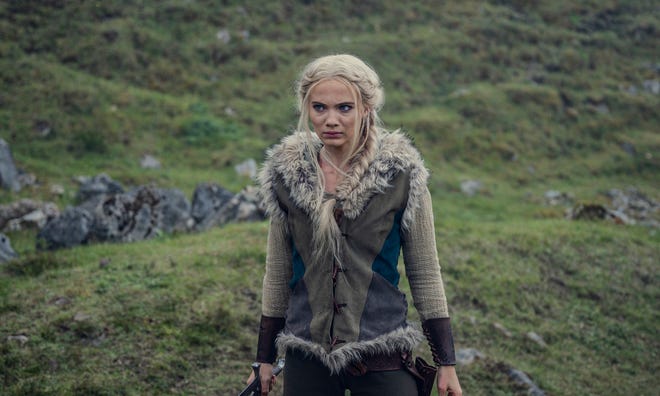 Our main cast of Geralt, Yennifer, Ciri, and Jaskier will be back, though with Hemsworth as the Witcher. Many of the supporting cast will no doubt return, too, although the end of season 3 could see some big changes.
Here's who we can say is in the cast with any certainty.
Geralt of Rivia (Liam Hemsworth)
Yennefer (Anya Chalotra)
Ciri (Freya Allen)
Jaskier (Joey Batey)
Emhyr van Emreis (Bart Edwards)—The Emperor of Nilfgaard, also known as the White Flame, Duny, Lord Urcheon and "Ciri's Dad," Emhyr is an important character in season 4.
Francesca Findabair (Mecia Simson)–The Elven sorceress will definitely be back in in season 4, and if it follows the books she'll have a key role.
Phillipa Eilhart (Cassie Clare)–Everyone's favorite owl/sorceress should be back in season 4 and with some pretty big ideas.
Fringilla Vigo (Mimi Ndiweni)–Yennefer's classmate at the University of Sorceress, Eel or Die should be back in season 4.
Cahir (Eamon Farren)–Otherwise known as the Black Knight, Cahir continues to hunt Ciri in season 4, though if it follows the book he'll have some very unexpected allies.
Vilgefortz of Roggeveen (Mahesh Jadu)—Yennifer's sometime magical ally and sometime enemy should be back in season 4.
The Rats (Christine Elwin, Fabian McCallum, Aggy K. Adams, Juliette Alexandra)—A group of young thieves who take to a life of violence; we're going to meet them for the first time in season 3.
Milva—An archer who agrees to help Geralt and Jaskier.
Zoltan Chivay—Leader of a group of dwarven refugees of the war. In the books he's an important person in Geralt's life.
Regis – A vampire who ends up helping Geralt and his band—and don't be surprised if that group adds up to seven characters in total.
What do we know about the Witcher Season 4 episodes?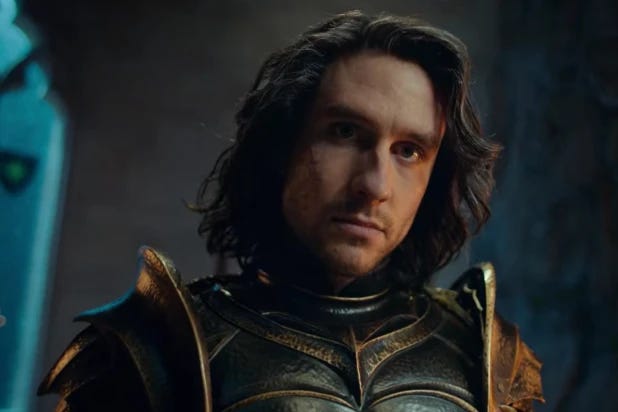 Based on past seasons we would expect it'll be an 8-episode season, but that's just a guess. We don't know anything for sure yet.
What do we know about Witcher Season 5?
I love your passion, Witcher. On May 26th, Witcher casting director Sophie Holland noted that season 5 will begin filming almost immediately after season 4 ends, which seems to be confirmation that there will be a season 5, and that it may start streaming a lot more quickly than prior seasons. Beyond that, we don't know much.
But when we do, it'll be right here.
---
Until then, make sure you've caught up on the TV show, the spin-off, and the animated movie with our Witcher watch order.