WGA Strike: What is it and why is it happening?
The Writers Guild of America has gone on strike, which might impact your favorite movies and TV shows for the next few months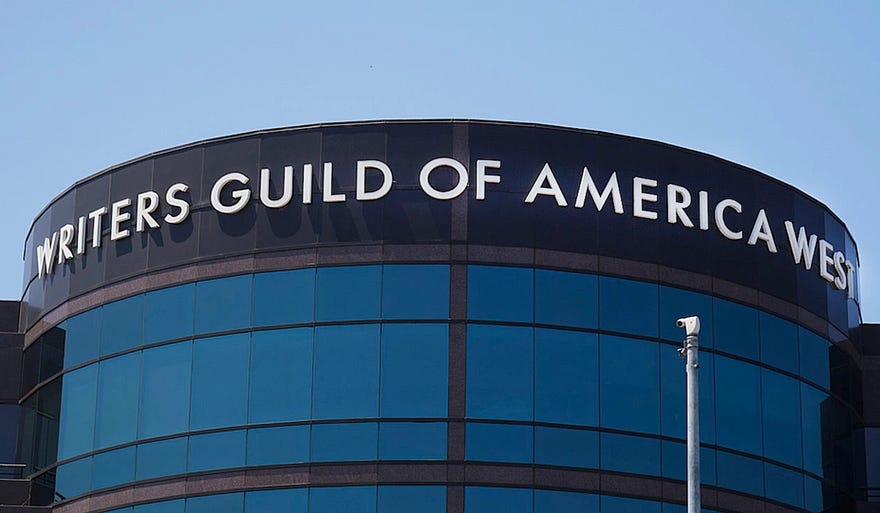 At 12:01 AM Pacific Time on Tuesday, May 2, the existing contract between the WGA and the Alliance of Motion Picture and Television Producers expired and the first Writers Guild of America strike in 15 years began. The strike had been long rumored as negotiations between the WGA and AMPTP continued in apparent stalemate, with final confirmation that the work stoppage would in fact happen coming a few hours before it went into effect.
For those wondering just why the two parties couldn't come to agreement for a new contract and what the strike might mean, we're here to help.
What is the Writers Guild of America?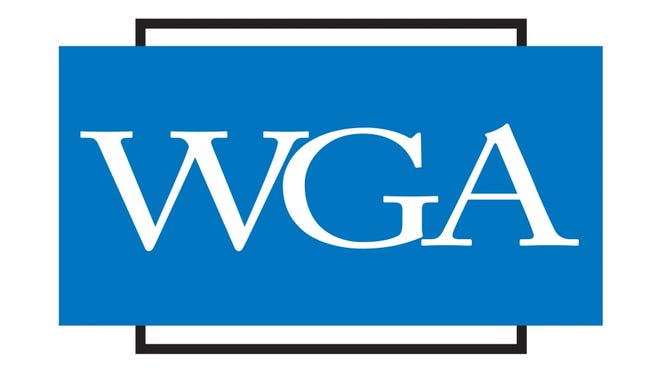 Technically, the WGA is a combination of two separate unions: the Writers Guild of America, East, and the Writers Guild of America West. Simply put, it's a collective representing writers for movies and television shows in the United States.
What is the Alliance of Motion Picture and Television Producers?
The AMPTP is a trade association collectively representing more than 350 U.S. television and film production companies in negotiations not only with the WGA, but other unions in both industries, including the Directors Guild of America, the American Federation of Musicians, and the Screen Actors Guild.
Members of AMPTP include all the major movie studios like Disney, Warner Bros. Discovery, and Paramount Pictures, as well as television networks and streaming platforms like Netflix, Apple TV+, and Prime Video.
Why is the strike happening?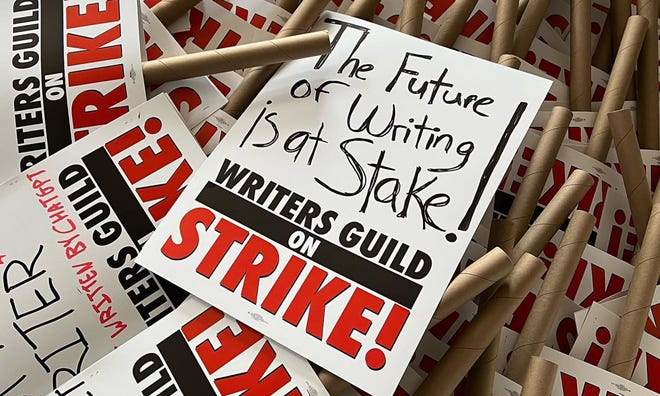 In its simplest terms, the strike is happening because the WGA and AMPTP couldn't agree on terms for a new contract before the existing one came to an end. At the heart of the disagreement is a conflict over increasing spending and protections for screenwriters, with the AMPTP rejecting multiple proposals to safeguard the livelihood of thousands of professional writers.
"While company profits have remained high and spending on content has grown, writers are falling behind," the WGA explained in a statement. "The companies have used the transition to streaming to cut writer pay and separate writing from production, worsening working conditions for series writers at all levels. On TV staffs, more writers are working at minimum regardless of experience, often for fewer weeks, or in mini-rooms, while showrunners are left without a writing staff to complete the season. And while series budgets have soared over the past decade, median writer-producer pay has fallen. In comedy-variety, writers working for streaming services—which are now the primary platforms for entertainment content—lack the most basic protection of MBA minimums. For screenwriters, compensation has also stagnated over the past four years. Their pay is often stretched out over many months and can be held hostage by producers' demands for free work. Particularly for screenwriters working at or near MBA minimum, these conditions are untenable."
The WGA also released a document outlining the many differences in the two parties' stances as the strike deadline loomed, which underscores the distance between positions of the two parties: requests by the WGA for guarantees of employment terms in writers rooms, streaming residual payments, and safeguards against use of AI writing programs were rejected outright, while requests for specific payment levels were countered with lower levels.
What does this mean for my favorite TV shows and movies?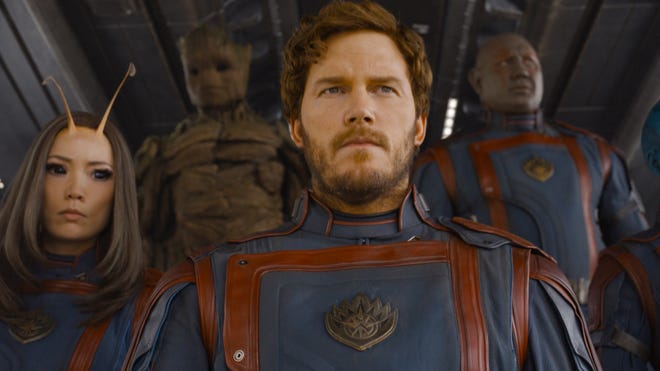 The most immediate impact audiences will feel from the strike comes from late night talk shows, with The Late Show with Stephen Colbert, Jimmy Kimmel Live!, The Tonight Show Starring Jimmy Fallon, and Late Night with Seth Meyers all going into re-runs effective immediately. HBO's Last Week Tonight with John Oliver and NBC's Saturday Night Live are expected to follow suit.
In terms of scripted TV programming, the question of whether or not audiences will notice a significant change depends how long the strike runs; much of the current broadcast season has already finished production, with the majority of shows already completed in terms of writing, giving networks some breathing room. In terms of streaming and off-season production, however, production is likely to become impacted without access to new writing.
Movie production is also likely to be impacted without access to writers for re-writes, new drafts, and other last-minute writing that the industry has become accustomed to. Again, depending on the length of the strike, future productions that are already scheduled will be impacted — think of multiple Marvel projects that are already dated for release but don't have completed screenplays, for example.
Is this the first WGA strike?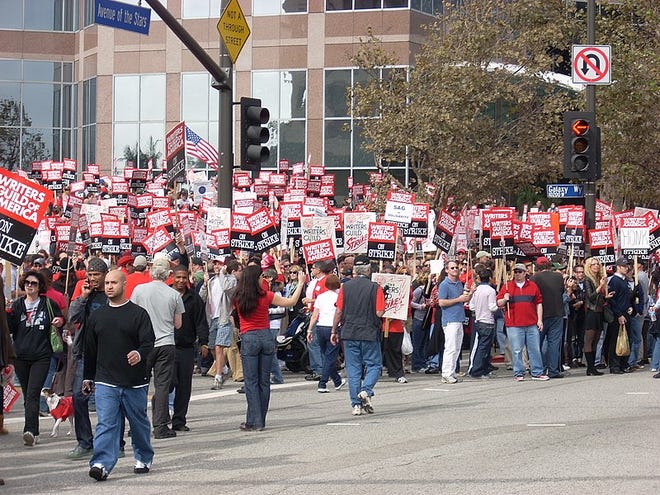 Not in the slightest; the WGA has previously gone on strike in 1960, 1981, 1985, 1988, and 2007. That last strike, which arose from conflict over compensation for DVD and what was at the time described as "new media" amongst other issues, lasted from November 2007 through February 2008, and significantly disrupted television production during that period. (Notably, some shows — particularly soap operas airing on ABC and CBS — used non-union writers to begin production in the middle of the strike.)
What do other unions think of the strike?
A number of other unions have come out in public support of the WGA strike, including the Directors Guild of America, SAG-AFTRA (the Screen Actors Guild), the American Federation of Musicians, and the UK Writers Guild, with the latter asking its members not to work on U.S. productions during the strike's duration.
It's worth pointing out that both the Directors Guild and SAG-AFTRA begin their own contract negotiations with AMPTP within the next few weeks, with both contracts expiring June 30. Could this end up being a summer of strikes in the TV and movie industries? It's not impossible — but if it happens, how quickly can AMPTP get everyone back to work and fairly compensated?
Consider this one a developing story.
---
We have a calendar of upcoming superhero movies — but will any of them have to shift their release dates because of this strike?