Finally, someone has made western comics-themed jeans (with a matching jacket)
It's the matching outfit every comics fan needs
Like an old gunslinger, you can never count western comics out. The dusty, fondly-remembered comics genre of westerns is brought back in style with a new limited edition jacket-and-jean combo from Wrangler.
Take a look at the Wrangler 75th anniversary comic book jacket and pants. Debuting earlier this month, this two-piece ensemble is a welcome reminder of comic books' part in the popularity of Wrangler jeans. Back in the '50s, Wrangler published rodeo-themed comic books that it included in the back pocket of every new pair of Wrangler jeans.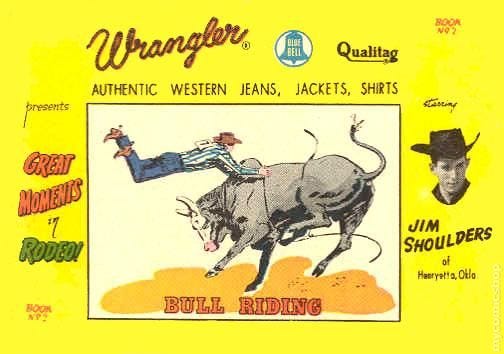 And now with these new Wrangler 75th anniversary comic book, they're not in the pocket - they're on the pocket... and heck, the entire ensemble.
The jacket comes with a boxy cut, a full-front zip closure, and the signature 'W' (as in Wrangler) pocket stitching. The comic book jeans are a reminagined version of the 13MWZ Cowboy Cut jean, with the comic book artwork adoring the five-pocket styling, the logo patch, and everything down to the special-edition button.
The Wrangler 75th anniversary comic book jacket and jeans set are available for for $278 on Wrangler.com. You can buy them individually for $149 and $129 each, respectively.
This jacket-and-jean combo was designed by comic book artist Kelly Yates, who is actually an in-house graphic designer for the apparel manufacturer. Yates repurposed some of the art from the '50s Wrangler rodeo comics, and included some of his own, for this design.
"I had the privilege of contributing to Wrangler Reissue: a limited-edition collection of reimagined vintage styles for a new generation. It was exciting seeing this come together, adding to Wrangler's already rich history," says Yates. "Even though I've worked on a lot of great projects through the years, I have to admit, I never imagined something of this scale. So stay tuned, because we're going to have so much fun with these…"
We'd like to have fun with them too-- just imagine a Popverse staffer wearing these to our next convention.
---
Have a very weird holiday season with this off-kilter gift guide