X-Men '97 voice actors had to re-audition for their old roles
Your favorite X-Men voice actors are returning, but they weren't just given their old roles back.
On a recent event, X-Men voice actors Lenore Zann (Rogue), Alyson Court (Jubilee) and Cal Dodd (Wolverine) revealed that while all three are returning to voice characters on the upcoming X-Men '97 sequel series, they, as well as all other returning cast members, had to re-audition for their respective roles.
Debuting on Halloween night in 1992, the original X-Men animated series wasn't well-regarded by Fox executives. Head of Fox Kids Dana Loesch had to put her job on the line to get the series launched, and many of the creators involved worked on the show with zero expectation of the series coming back for a second season. Yet it ultimately proved a hit for Fox, staying on the air for five seasons.
Years later, when the series was placed on the Disney+ streaming platform, the long-dormant fanbase finally had a venue through which their love of the show could be expressed to decision-making executives, leading Disney to announce a sequel series, X-Men '97, to take place immediately after the previous series ended (the "97" nomenclature a nod to the year the original series ended). Following this news, fans were further excited to learn that the majority of the surviving original cast is returning to voice their characters.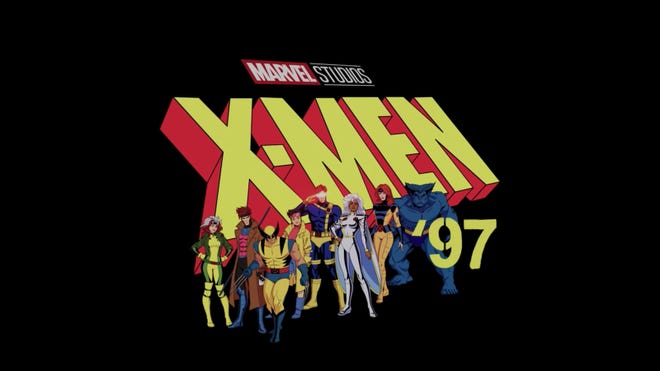 Interestingly, during a panel at the recent Uncanny Experience X-Men fan convention in Minneapolis, MN, three of those cast members — Lenore Zann, Alyson Court, and Cal Dodd — confirmed that while they did return for X-Men '97, they weren't simply asked to reprise their roles; they had to audition again to get them back (Alyson Court is not reprising her role as Jubilee, but will be voicing another character on the series). As Cal explained, "I had to audition to them the X-Men '97 producers] for my part. They have to hold auditions, it's a brand new series, and you have to make it fair for everyone."
Alyson added, "It was funny though becase they sent us these lines to read and send back and they wouldn't say what the show was, and I looked at the lines and said, 'oh, these are Rogue lines.'"
Regarding the audition itself, Cal went on to say, "the hardest for me to do, when I start doing Wolverine, is, how's he going to speak when he's not angry? So this line they gave us [all the actors auditioning for Wolverine] was from when he was up north sitting with this chief who says, 'the people there are very happy, and it's all because of you,' and Wolverine says, [in Wolverine's voice] 'I feel happy too, I feel at peace.'That's what they wanted me to read for Wolverine, and I'm like, [Wolverine voice again] "okay, you egg sucking piece of gutter trash!'"
X-Men '97 is currently set for release sometime in 2024.
---
Keep track of all the upcoming Marvel movies & Tv shows with our guide.