Upcoming Marvel movies & TV shows: Release dates and more for every MCU project on the horizon
All the new Marvel movies and TV shows, plus everything we know about the Multiverse Saga
The Mighty Movie Machine of Marvel never stops moving, true believers! But where is it going? What are the upcoming MCU movies and TV shows? We've got it all for you, here.
Phase 4 of the MCU, which ended in 2022 with Black Panther: Wakanda Forever and Disney+'s Guardians of the Galaxy Holiday Special, was a rebuilding period after the franchise's long march toward the battle against Thanos. After the departure of a number of franchise characters, including Steve Rogers, Tony Stark, Natasha Romanoff, and T'Challa, Marvel used Phase 4 to introduced more new heroes than it had created in the first three phases combined, most of them women and people of color, and a lot of them teenagers.
A lot of this was thanks to the beginning of Marvel's own in-continuity TV shows on Disney+, some of which fed directly into where the MCU is now headed. The first season of Loki introduced the MCU's new Big Bad, time traveling Kang the Conqueror, and gave us our first substantial taste of the Multiverse. Since then What If…?, Spider-Man: No Way Home, and Doctor Strange in the Multiverse of Madness have expanded Marvel's playground dramatically, with Doctor Strange even introducing the first MCU versions of Reed Richards and Charles Xavier.
Phase 4 also established Netflix's Daredevil and the Kingpin as part of the MCU, and in its final months quietly namedropped the idea of mutants in the Ms. Marvel TV show and Wakanda Forever. The X-Men are finally coming (eventually)!
So where are we headed from here? Marvel is calling its next four years of stories The Multiverse Saga. Below we'll dive into it, in detail. But ain't got time for all that? Here's everything, all in one place:
Upcoming Marvel movies and TV show schedule
If you're looking for a quick rundown of everything with a date (or at least a year), we have that for you here:
| Release Date | Project | Type | Platform |
| --- | --- | --- | --- |
| February 17, 2023 | Ant-Man and the Wasp: Quantumania | Live-action movie | Theatrical (Buy tickets on Fandango or Atom Tickets) |
| Early 2023 | What If...? season 2 | Animated series | Disney+ |
| Early 2023 | Secret Invasion, season 1 | Live-action series | Disney+ |
| May 5, 2023 | Guardians of the Galaxy Vol. 3 | Live-action movie | Theatrical (Buy tickets on Fandango or Atom Tickets) |
| June 2, 2023 | Spider-Man: Across the Spider-Verse | Animated movie | Theatrical (Buy tickets on Fandango or Atom Tickets) |
| Summer 2023 | Echo, season 1 | Live-action series | Disney+ |
| Summer 2023 | Loki, season 2 | Live-action series | Disney+ |
| Fall 2023 | Ironheart, season 1 | Live-action series | Disney+ |
| October 6, 2023 | Kraven the Hunter | Live-action movie | Theatrical (Buy tickets on Fandango or Atom Tickets) |
| November 10, 2023 | The Marvels | Live-action movie | Theatrical (Buy tickets on Fandango or Atom Tickets) |
| Fall 2023 | X-Men '97, season 1 | Animated series | Disney+ |
| Winter 2023 | Agatha: Coven of Chaos, season 1 | Live-action series | Disney+ |
| January 12, 2024 | El Muerto | Live-action movie | Theatrical (Buy tickets on Fandango or Atom Tickets) |
| February 16, 2024 | Madame Web | Live-action movie | Theatrical (Buy tickets on Fandango or Atom Tickets) |
| March 29, 2024 | Spider-Man: Beyond the Spider-Verse | Animated movie | Theatrical (Buy tickets on Fandango or Atom Tickets) |
| Spring 2024 | Daredevil: Born Again, season 1 | Live-action series | Disney+ |
| May 3, 2024 | Captain America: New World Order | Live-action movie | Theatrical (Buy tickets on Fandango or Atom Tickets) |
| July 26, 2024 | Thunderbolts | Live-action movie | Theatrical (Buy tickets on Fandango or Atom Tickets) |
| September 6, 2024 | Blade | Live-action movie | Theatrical (Buy tickets on Fandango or Atom Tickets) |
| 2024 | Spider-Man: Freshman Year, season 1 | Animated series | Disney+ |
| 2024 | Marvel Zombies, season 1 | Animated series | Disney+ |
| November 8, 2024 | Deadpool 3 | Live-action movie | Theatrical (Buy tickets on Fandango or Atom Tickets) |
| February 14, 2025 | Fantastic Four | Live-action movie | Theatrical (Buy tickets on Fandango or Atom Tickets) |
| May 2, 2025 | Avengers: Kang Dynasty | Live-action movie | Theatrical (Buy tickets on Fandango or Atom Tickets) |
| July 25, 2025 | Unannounced Marvel Studios movie | Live-action movie | Theatrical |
| November 7, 2025 | Unannounced Marvel Studios movie | Live-action movie | Theatrical |
| February 13, 2026 | Unannounced Marvel Studios movie | Live-action movie | Theatrical |
| May 6, 2026 | Avengers: Secret Wars | Live-action movie | Theatrical |
| July 24, 2026 | Unannounced Marvel Studios movie | Live-action movie | Theatrical |
| November 6, 2026 | Unannounced Marvel Studios movie | Live-action movie | Theatrical |
And here it all that, and more, in detail.
Phase Five: The Multiverse Saga Part One
Quantumania is poised to kick off the Multiverse Saga with a journey into the Quantum Realm that somehow involves Kang the Conqueror (Jonathan Majors), but not the one we already know, because that guy died in Loki (and phew, because he talked A LOT).
The film also introduces Scott Lang's now-teenage daughter Cassie (played by Kathryn Newton), who sets the plot in motion when she sends a signal into the Quantum Realm that ends up pulling her along with Scott and Hope (Paul Rudd and Evangeline Lilly) and Hope's parents (Michael Douglas and Michelle Pfeiffer) into a universe that seems like something out of an SNL Stefon sketch. This place has everything: Tall Ewoks, Elton John music, dudes with dentist's lamps for heads; Mr. Tape Face, people spaghetti, a devil's bargain, and Bill Murray dressed like Liberace.
Release Date: February 17, 2023
What If…? Season Two
In its first season, Disney+'s animated What If…? explored just how insane and awesome the multiverse could be, with universes where Hank Pym murders the Avengers; the Wasp accidentally creates a zombie apocalypse; Peggy Carter gets the super-soldier serum; and Ultron destroys all life in the universe, only to be defeated by a team of heroes from different universes.
Whether we'll see that team again remains to be seen. But it does look like we're going to get a reunion of the three Spider-Men (or Mans?) from Spider-Man: No Way Home; Bucky Barnes as Captain America; and more Captain Carter, too. Given that the show is set in the multiverse, it may give us further clues into the Multiverse Saga, too.
Release Date: Soon! (Early 2023)
Secret Invasion
Remember that Skrull Talos (Ben Mendelsohn) who fought to protect Skrull refugees in Captain Marvel, then got recruited by Nick Fury to impersonate him in Far From Home? Well, he's back this spring for a six-episode TV mini-series for Disney+, along with Nick Fury (Samuel L. Jackson), Maria Hill (Cobie Smulders), James Rhodes (Don Cheadle), and Everett Ross (Martin Freeman), as they all attempt to root out a host of Skrulls who are secretly trying to take over Earth.
Release Date: Spring 2023
It's been almost six years since Guardians of the Galaxy, Vol. 2 came out and Peter Quill (Chris Pratt) lost both his biological dad (who seemed nice but was actually a planet-sized tool who murdered Peter's mother), and his adopted daddy Yondu (who dies saving his life). It's also been five since Gamora (Zoe Saldaña) was brutally murdered by Thanos, only to be brought back in Avengers: Endgame from an alternate universe where she hadn't ever met the Guardians.
So yeah, Peter Star-Lord has not had it easy. And James Gunn, in his final film for Marvel (*sigh*), has said Guardians of the Galaxy vol. 3 will be "an incredibly emotional story." We know that the film involves the High Evolutionary (Chukwudi Iwjui), a scientist who tries to evolve species in the ways he thinks best (because that always goes well); Adam Warlock (Will Poulter), who in the comics is the most perfectly evolved man; and Cosmo the (telepathic) Soviet Space Dog (voiced by Maria Bakalova).The first trailer had some hints that something bad may happen to Rocket, too, so, buckle up.
Release Date: May 5, 2023
Spider-Man: Across the Spider-Verse
It seems like forever since our hearts got hit hard in the feels by the epic animated Spider-Man: Into the Spider-Verse, which introduced Miles Morales and the Spider-people from other universes, most especially Gwen Stacy.
In fact it has been kind of a minute, five (long) years. But Shameik Moore, Hailee Steinfeld, Jake Johnson (as middle-aged Peter B. Parker) and Oscar Isaac (as Spider-Man 2099) are all back, along with what looks from the trailer like dozens of new Spider-Persons, including especially Issa Rae as Spider-Woman/Jessica Drew (but maybe not Spider-Man, Spider-Noir or Peni and Sp//Dr?), in a story that Moore says is about what you do with the role you've chosen, "how you wear" the mask.
The movie purportedly involves the machinations of The Spot (Jason Schwartzman), who can teleport between universes, and supposedly has our heroes thwipping among six different universes (Spidey-squee!). It's the first of two sequels to the original, with the second coming next March. Here's hoping they involve more characters singing along to Post Malone.
Release Date: June 2, 2023
Echo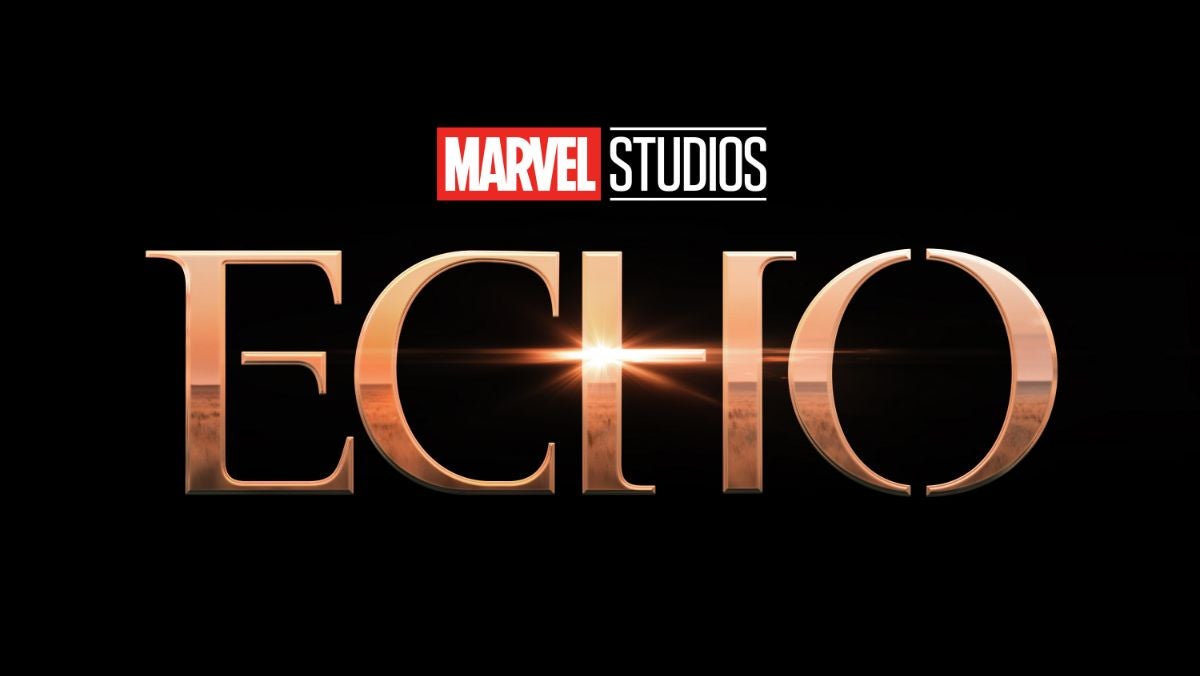 Coming off her guest starring role in last winter's Hawkeye, Maya 'Echo' Lopez, who is deaf and has the power to imitate perfectly any action that she sees, gets a Disney+ series of her own, set in Oklahoma. Lead Alaqua Cox is also joined by a tremendous cast of Native actors that includes Tantoo Cardinal, Cody Lightning, Graham Greene, Chaske Spencer, and Devery Jacobs. Somehow the series will also include the Kingpin (Vincent D'Onofrio), who cared for Echo (but also killed her dad); and Matt Murdock/Daredevil (Charlie Cox).
Release Date: Summer 2023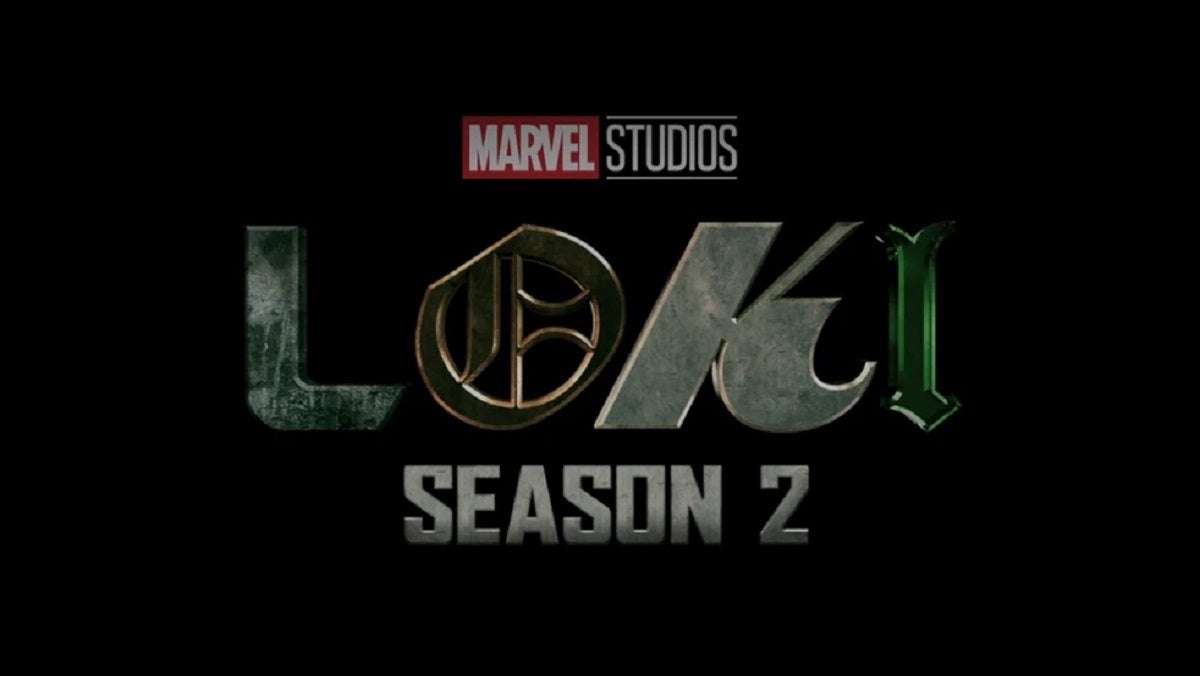 The first season of Loki ended …weird. The alternate-universe Loki Sylvie (Sophia di Martino) killed He Who Remains (aka Kang), basically creating all the alternate universe Kangs that are about to plague the MCU. But then when our Loki (Tom Hiddleston) returned to the Time Variance Authority, no one remembered who he was, including his pal Mobius (Owen Wilson), and now there's a statue of Kang in the library. In a word: Uh oh.
Season two promises the return of all season one's biggest characters, including Sylvie, Mobius, Ravonna Renslayer (Gugu Mbatha-Raw), the Hunters, Kang, and everyone's favorite animated nightmare clock. Given the presence of Kang, the series will no doubt be significant to the Multiverse Saga. Odds are it'll include other alternate Lokis, as well, including hopefully the MCU's greatest boy and his best pal, Kid and Alligator Loki.
Release Date: Summer 2023
The Marvels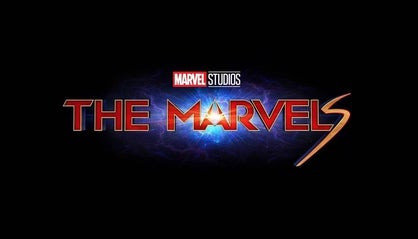 Kamala Khan, Carol Danvers, and an adult Monica Rambeau, together for the first time in a film that is sequel to Captain Marvel, the Ms. Marvel TV show, and, weirdly, WandaVision (because that's where we first met adult Monica).
The last time Carol Danvers had a movie of her own was 2019, and between the pandemic and, well, the pandemic, that seems like an eternity. We know from other Marvel movies that Carol has spent much of the last 30 years in space helping species in need, and somehow at the end of Ms. Marvel she and Kamala somehow swap locations. But where that sent Kamala, and what this film is about, is all very much TBD.
Release Date: November 10, 2023
Ironheart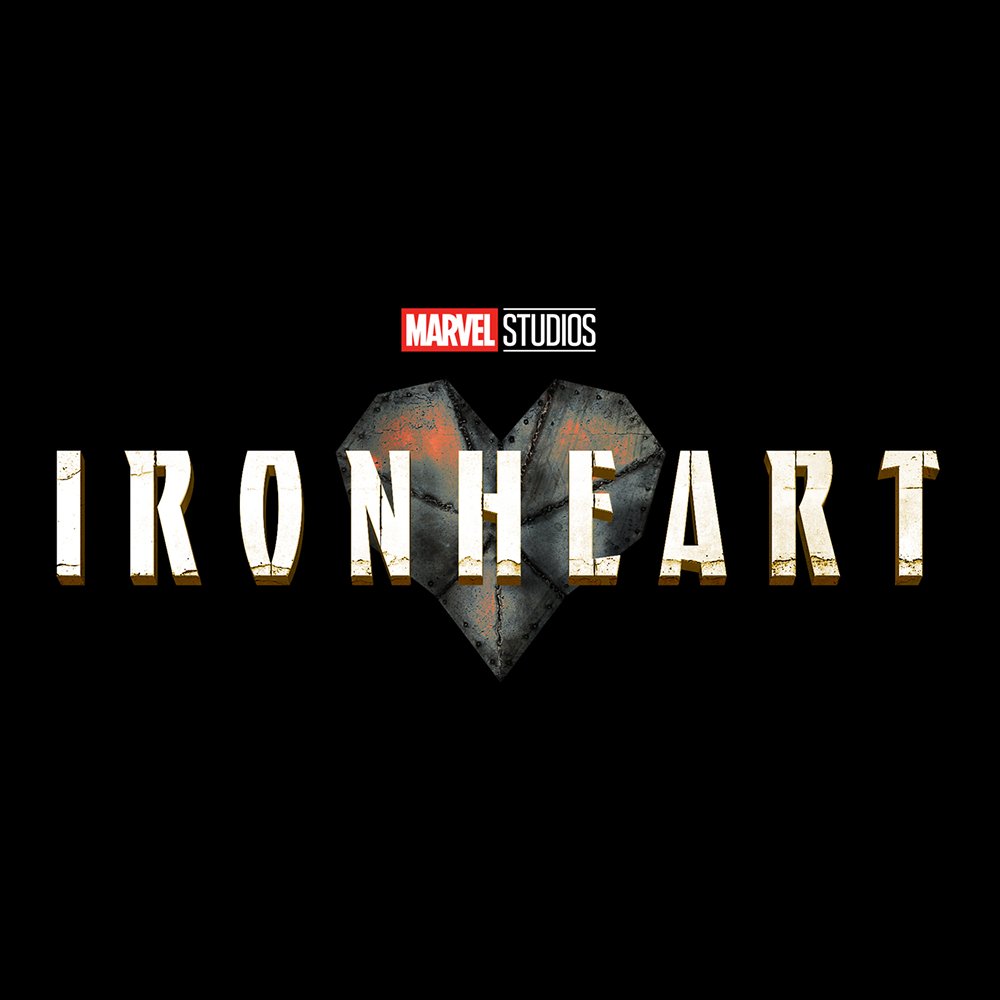 Wakanda Forever introduced Chicago tech genius and super hero Riri Williams to the MCU. In the six-episode Ironheart coming to Disney+, we follow Dominique Thorne's Riri home, where she goes head to head with the Hood, who in the comics is a small-time criminal who uses a magic hood stolen from a demon to become a serious gangster.
Release Date: Fall 2023
Kraven the Hunter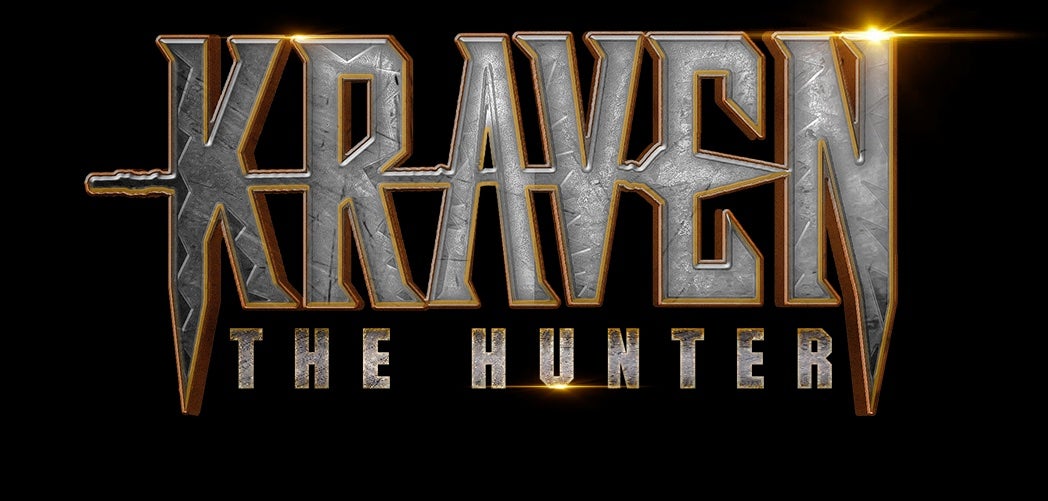 In the next entry into what seems to be Sony's slow-brewing Spider-Universe build to the Sinister Six, Aaron Taylor-Johnson (Kickass, Avengers' Quicksilver) stars as one of Spider-Man's greatest nemeses, big game hunter Sergei Kravinoff. Like Venom and Morbius, it's believed that Kraven will offer an origin story that takes Sergei from deposed Russian aristocracy to enemy of Spider-Man, with the twist that instead of being a hunter, the Sony Kraven is, in Taylor-Johnson's words, "an animal lover and a protector of the natural world").
The cast includes Academy Award winners Russell Crowe and Ariana DeBose, as well as Christopher Abbott and Fred Hechinger as Spider-Man villains the Foreigner and the Chameleon and Alessandro Nivola in an unknown role. Screenwriter Richard Wenk has frequently namedropped J.M. DeMatteis and Mike Zeck's Spider-story Kraven's Last Hunt, considered by many to be one of the greatest Spider-Man stories of all time. True believers, stay tuned!
Release Date: October 6, 2023
X-Men '97
Before the X-Men arrive in the MCU proper, Disney+ is doing a sequel to the super-popular '90s Fox Kids show X-Men: The Animated Series. The show stars Rogue, Beast, Gambit, Jean Grey, Cyclops, Jubilee, Storm, and Wolverine on an X-Men team led by Magneto, with lots of fan fave guest stars. A number of the voice actors from the original series are returning, too, including Cal Dodd (Wolverine) and Lenore Zann (Rogue).
Release Date: Fall 2023
Agatha: Coven of Chaos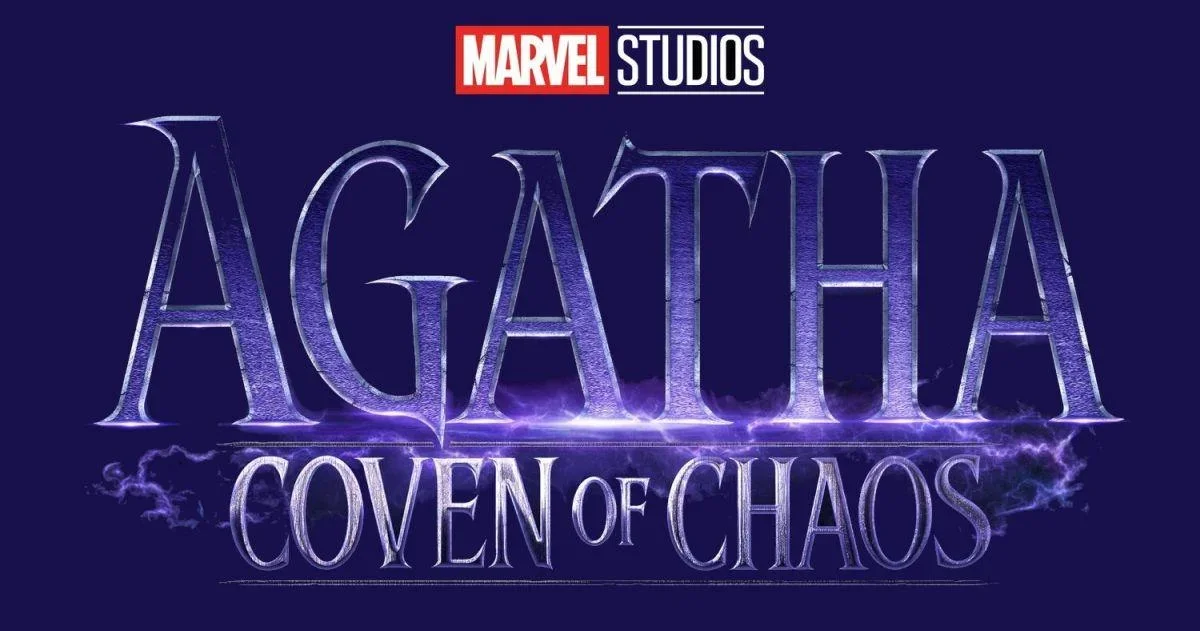 After stealing the show (and the radio waves) inWandaVision, Kathryn Hahn's suburban soccer mom/immortal nightmare witch lady Agatha Harkness has been given a series of her own on Disney+. What that series is about is unknown, but includes a number of Wanda and Agatha's neighbors from Westv,iew New Jersey, and also Joe Locke (Heartstopper), Aubrey Plaza (White Lotus), and Patti Frickin' LuPone (um, everything).
Release Date: Winter 2023
El Muerto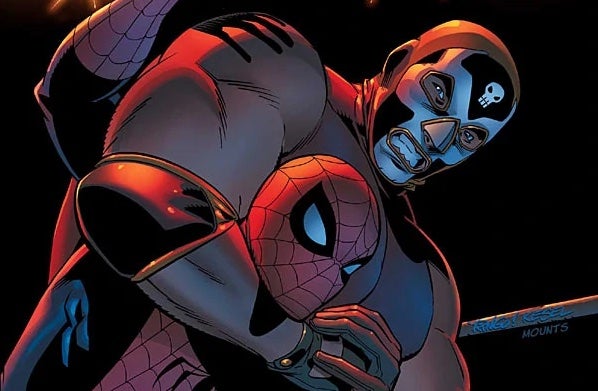 Forget what I said about Madame Web: THIS is a deep cut. Created by Peter David and Roger Cruz in 2006, Juan-Carlos Estrada Sánchez comes from a long line of Mexican luchadors whose family has long passed on a mystical mask that grants them superhuman strength and endurance.
Almost nothing is known about the film other than the fact that reggaeton musician and professional wrestling fan Bad Bunny is playing the title character. But given the fact that the character has only appeared twice in the comics, in Friendly Neighborhood Spider-Man 6-7—like I said, this cut is DEEP—and has an origin story which has some really interesting echoes of Spider-Man's (including the death of a loved one that is VERY memorable), the film seems likely to be building off that story, likely with a goal of including him in the new Sinister Six.
Release Date: January 24, 2024
Madame Web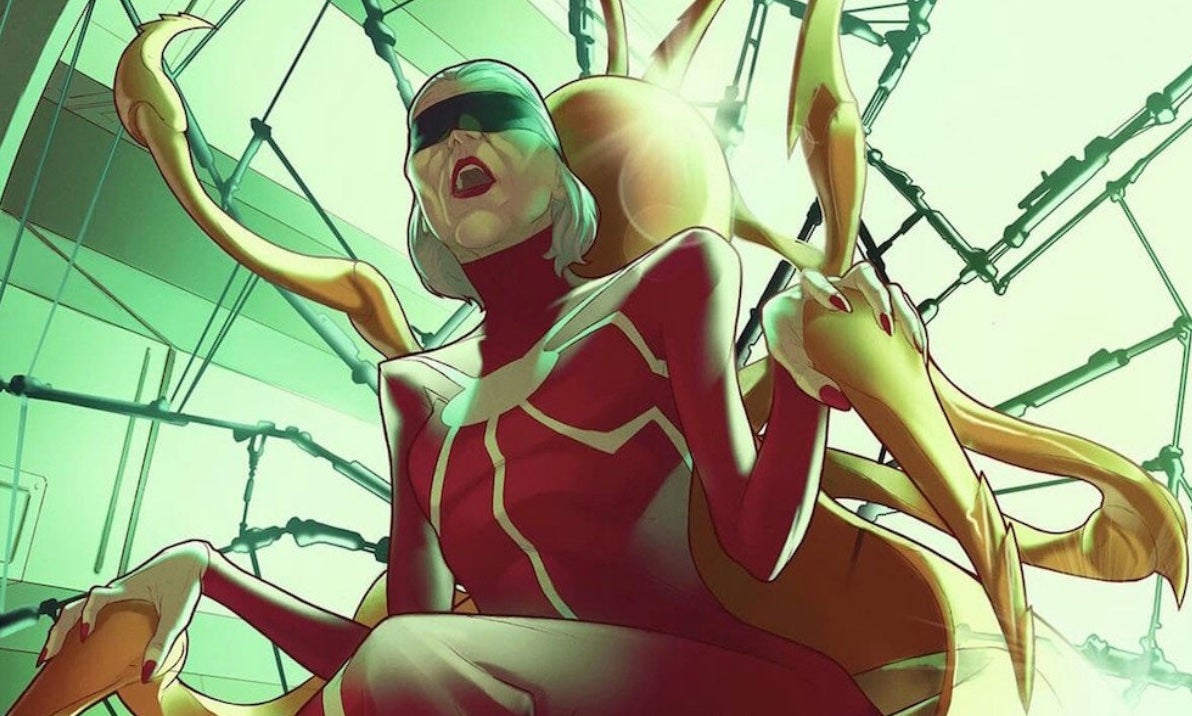 There are deep cuts and then there's Madame Web, a mutant—yep, that kind of mutant—with the power to see the future. In the comics she's a blind and paralyzed older woman who mentors and sometimes challenges Spider-Man; in the movie she's being played by 33-year-old Dakota Johnson and Spider-Man is not expected to appear, so um, expect some changes. The film has a great cast—Sydney Sweeney, Isabela Merced, Emma Roberts, Mike Epps, Adam Scott, Zosia Mamet, Tahar Rahim, and Celeste O'Connor—all in still undisclosed roles, though Merced is reportedly playing Anya Corazon and O'Connor Mattie Franklin, both of whom have Spider-powers of their own in the comics.
There are lots of rumors swirling around the film, including that the film will somehow bridge the Sony Spider-verse with the MCU; that many of these actors play live-action versions of Spider-Verse characters like Gwen Stacy or Jessica Drew in the comics—one of Madame Web's powers is the ability to see across the entire multiverse; and that in fact the whole "Madame Web" idea is really a Trojan Horse for some other kind of story.
It's definitely a stretch to imagine how this film fits into the larger picture of Sony's largely-villain centric live action Spider-plans. But if it can plug into the intensely cool fortune teller vibes of the comic book character, Madame Web will definitely be a lot of fun.
Release Date: February 16, 2024
Spider-Man: Beyond the Spider-Verse

In this sequel to 2023's Across the Spider-Verse, Miles, Gwen, Peter B. and the gang travel to Marvel-616 and become live action heroes! Or they don't, I don't know, it's the sequel to a movie that hasn't even been released yet! But it is called "Beyond," and the world does need a live-action Miles and Gwen!
If I were a gambler, I'd bet that the fact that this film is coming just a year after its predecessor promises a big weepy cliffhanger at the end of Across the Spider-Verse. But it could also be that this is the story of a bunch of Spiders forced to fight on a strange planet by a weird dude in a white jumpsuit who calls himself the Beyonder; or that or it's about Spider-Buzz Lightyear learning that with great catchphrases come great responsibilities.
Release Date: March 29, 2024
Daredevil: Born Again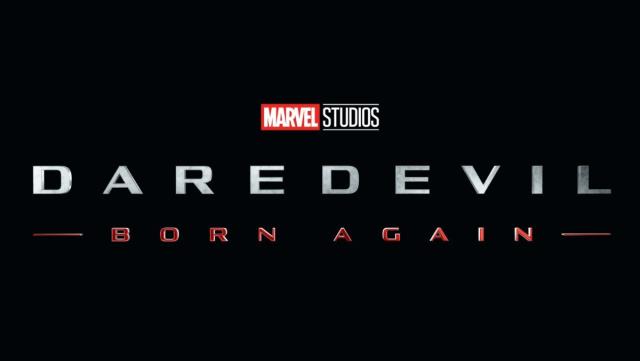 The internet pretty much lost its mind afterSpider-Man: No Way Home brought Charlie Cox's Matt Murdock/Daredevil into the MCU. And the few that didn't definitely lost their marbles after seeing him on last fall's She-Hulk. (As Jen Walters might say: "Hubba hubba.")
Now Daredevil is getting a new series of his own on Disney+, with a whopping 18 episodes and named after the most famous Daredevil comic book run of all time, in which the Kingpin learns Daredevil's identity and uses it to pretty much destroy his life.
There's no word yet how the TV series might follow this story, or on whether the series might include anyone else from Marvel's Netflix shows, like Krysten Ritter's Jessica Jones, Mike Colter's Luke Cage, Finn Jones's Danny Rand, Deborah Ann Woll's Karen Page, or Eldon Henson's Foggy Nelson.
But recently Ritter posted shots of herself working out in a gym, wearing a Daredevil T-shirt and with a lot of purple in the background. Hmmmm.
Release Date: Spring 2024
Captain America: New World Order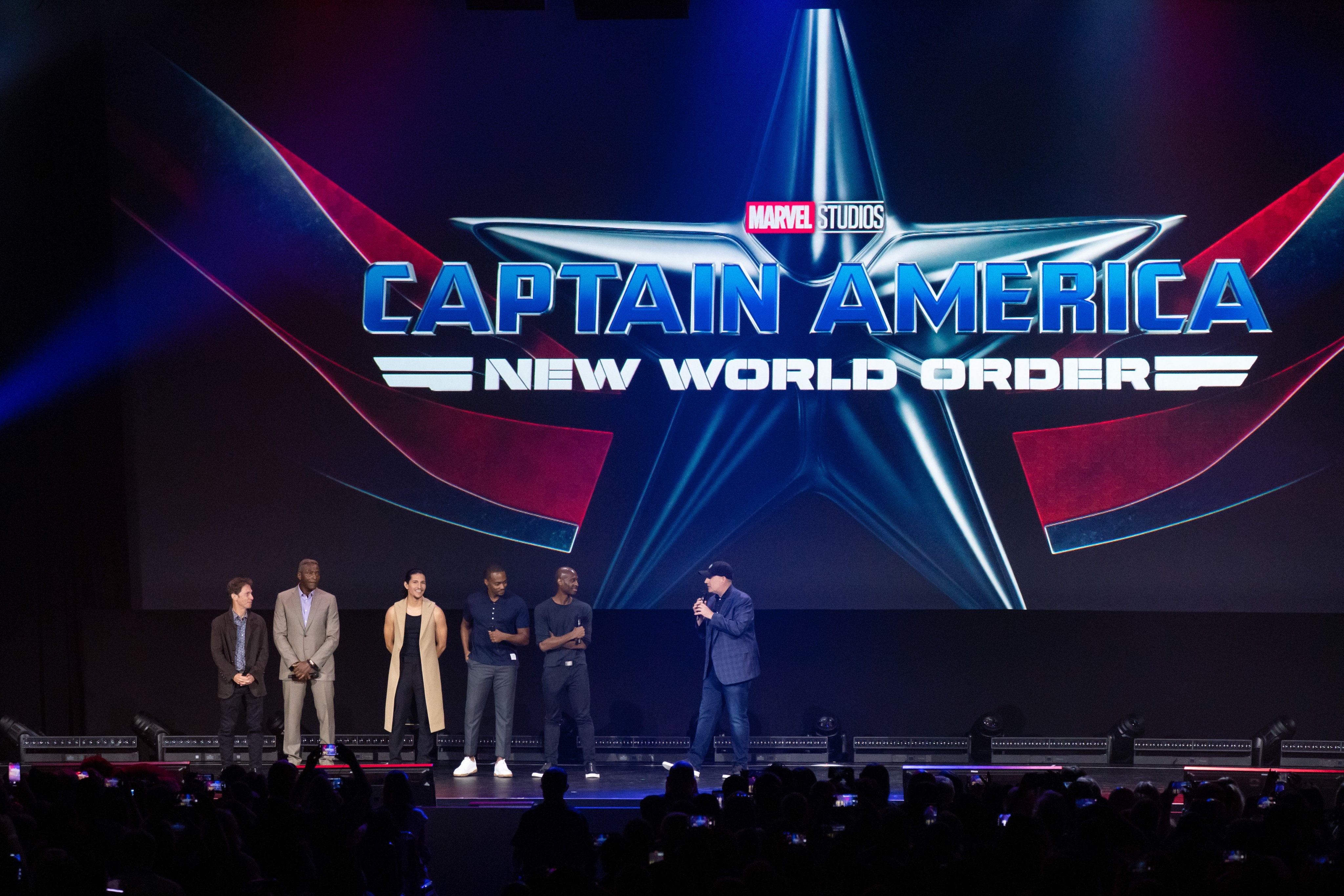 With the Falcon and the Winter Soldier TV series resolving the question of whether Sam Wilson should become Captain America after Steve Rogers told him he should become Captain America (Answer: Yes, he should), we're finally getting a Sam Wilson (Anthony Mackie) Captain America film. The big bad is going to be the Leader (Tim Blake Nelson), who in Marvel Comics is a gamma-irradiated genius with an enormous cranium. That could be fun! Harrison Ford is also joining the MCU as Thunderbolt Ross after the death of actor William Hurt.
The series also brings back Bucky 'Winter Soldier' Barnes (Sebastian Stan); Isaiah Bradley (Carl Lumbly), the original recipient of the Super Soldier serum, as introduced in the TV series; and Joaquín Torres (Danny Ramirez), a soldier who helped Sam in the series, who is expected to become the new Falcon.
Release Date: May 3, 2024
Thunderbolts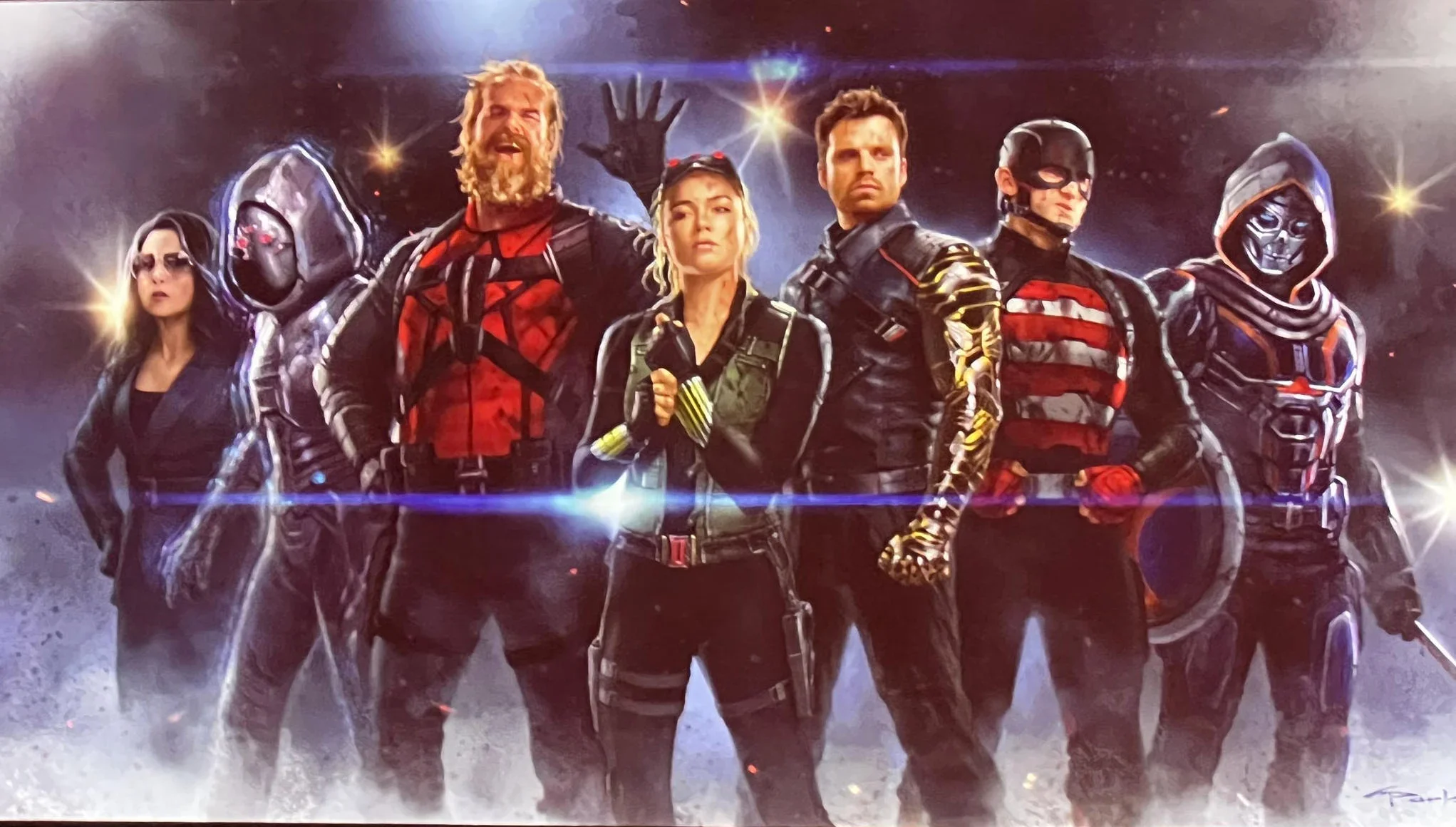 So you know how Julia Louis-Dreyfus has been making these kind of weird cameos in Marvel TV shows and movies where you're like, She's clearly a villain, but then it turns out she's also the head of the CIA and the ex-wife of Everett Ross?
Well, apparently all of that has been building to this movie, in which some of the more messy characters of the MCU are brought together by Dreyfus' Contessa Valentina Allegra de Fontaine to do…super hero stuff, I guess? The team includes the Winter Soldier and John Walker (Wyatt Walker), the crazy Captain America wannabe from Falcon/Winter Soldier; Black Widow's sister Yelena Belova (Florence Pugh, who rocked in last year's Hawkeye) and her sort-of dad Alexei (aka Red Guardian) (aka David Harbour) and their enemy Taskmaster (Olga Kurylenko); and Ghost (Hannah John-Kamen), the spy with Kitty Pryde-ish powers from Ant-Man and the Wasp.
Release Date: July 26, 2024
Blade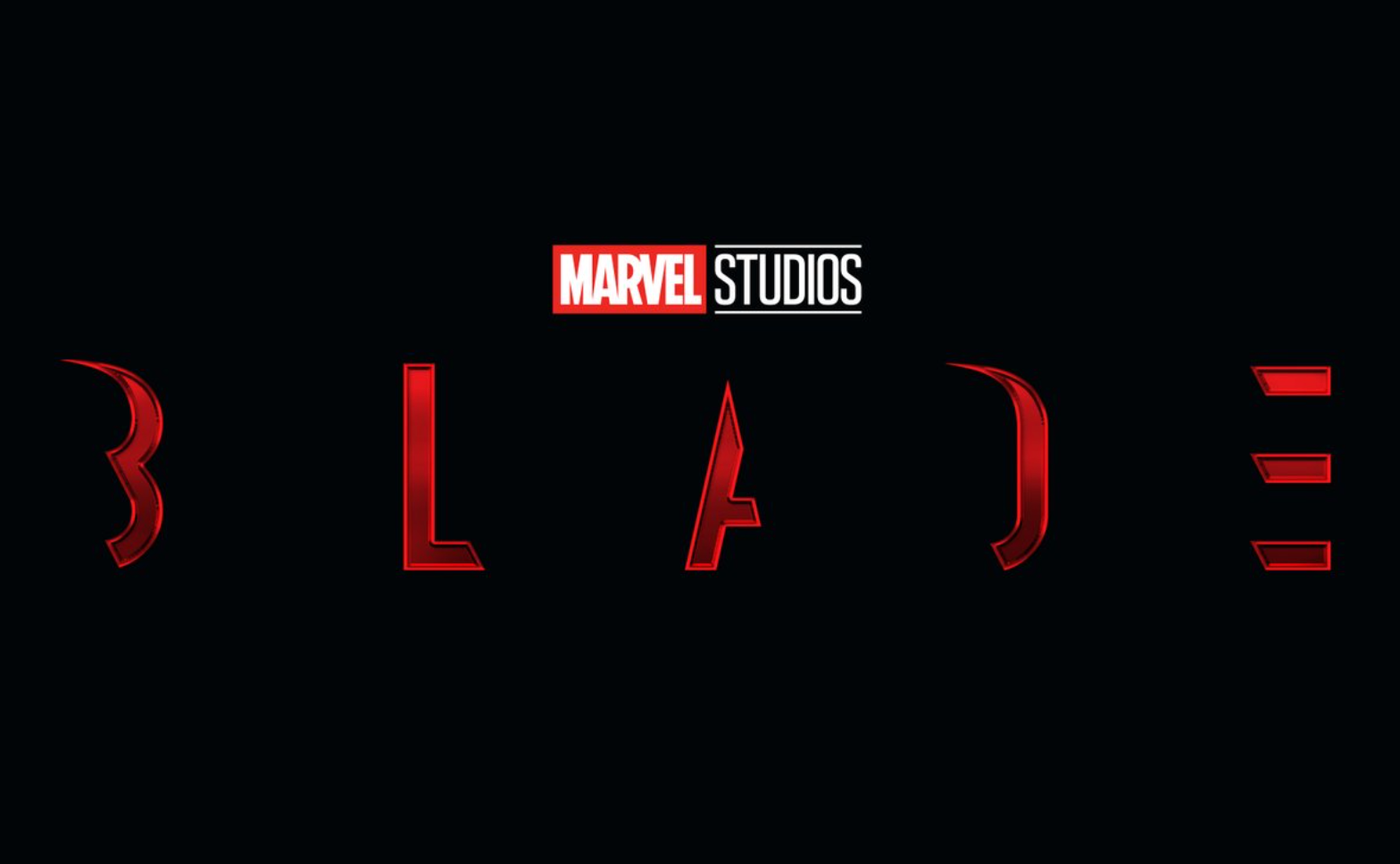 Say it with me: Mahershala Ali is Blade! So cool, right? But what's the story, you ask? And who's directing it? And when's it coming out?
Details on this highly anticipated in-continuity Blade film have been kind of all over the place. In San Diego last year Marvel announced it was coming out this November; a few months later it was pushed back a year, and a new writer and director were brought on board.
The film is only happening because Ali called Marvel after he won an Oscar for Green Book and asked them if he could play Blade. So he is definitely in. Hopefully the film will reward his (and our) patience.
Release Date: September 6, 2024
Spider-Man: Freshman Year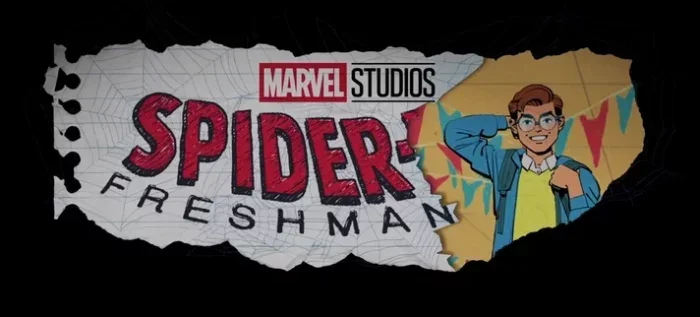 A little over a year ago Disney+ announced a new Spider-Man animated series set in a slightly alternate universe just before the events of Captain America: Civil War, with Peter a freshman in high school. At San Diego Comic Con it was revealed that the cast will involve a wild arrangement of characters that includes many classic Spider-Man villains, a number of teenage characters that have yet to be seen in the MCU proper (hello, Amadeus Cho, Wave, and Finesse!), and the Kingpin and Matt Murdock/Daredevil, voiced by their live action counterparts.
A sequel, Spider-Man: Sophomore Year, is supposedly also in development.
Release Date: 2024
Marvel Zombies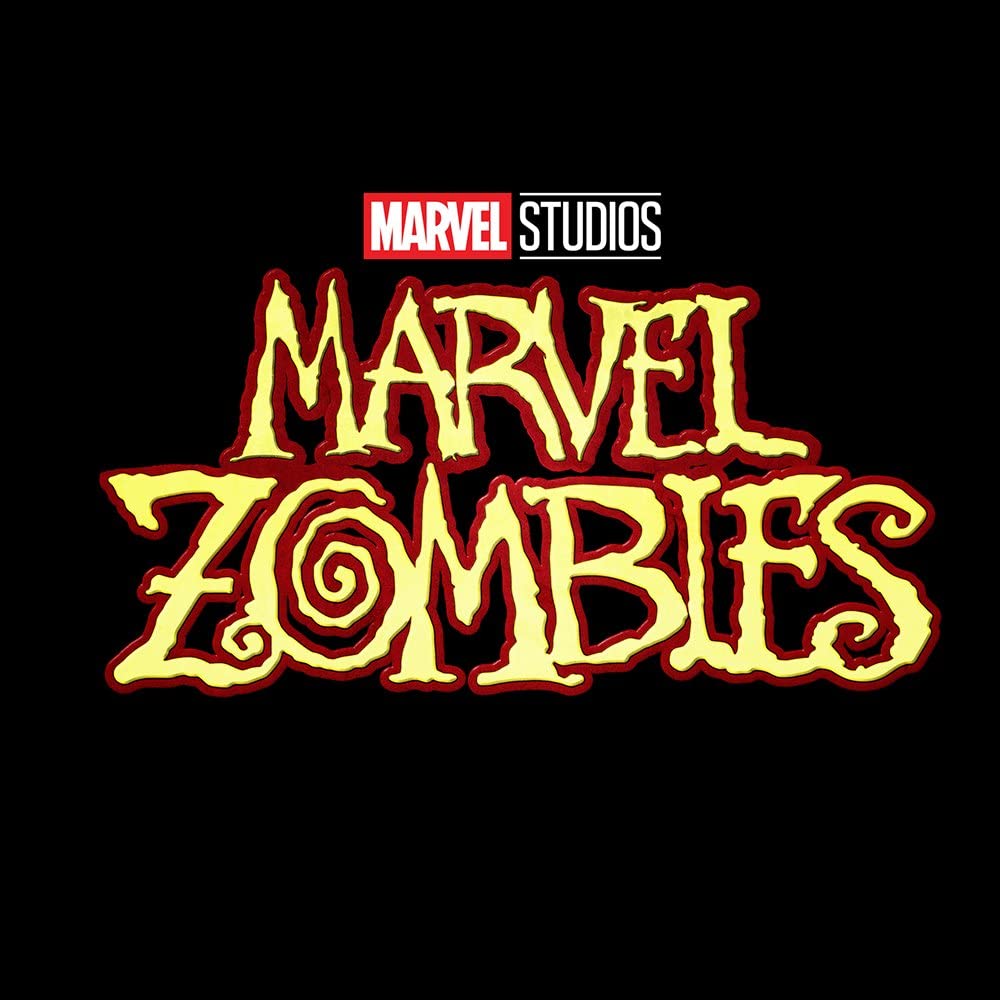 In What If…?'s first spinoff, the universe in which Marvel super heroes and villains became zombies will get its own four-episode animated show. Reports from the panel at San Diego Comic-Con 2022 indicate that it will involve many of the new generation of Marvel heroes—including Kate Bishop, Yelena Belova, Shang-Chi, and Ms. Marvel—fighting zombie versions of Captain America, Scarlet Witch and Captain Marvel. Also, somehow, Galactus?
Release Date: 2024
PHASE SIX: THE MULTIVERSE SAGA PART TWO
Deadpool 3
After years of manifesting it to the universe and putting it on a note under his pillow, Ryan Reynolds's deepest wish has come true: Hugh "SNIKT!" Jackman is going to guest star as Wolverin in a Deadpool movie. Even crazier, the movie somehow exists in the MCU proper, making the almost-certain-to-be-VERY MA Deadpool 3 the MCU's first proper mutant story.
What does that mean? Where does this fall in Wolverine's timeline? Will we also see Dafne Keen's X-23, or a foul-mouthed Professor X? How about Cable, Domino, Colossus, Dopinder and Blind Al? Seriously, what the fuck is happening here?
The only thing I can say with any certainty at this point is that my parents have clearly been lying to me about a lot of things, because November 8th has got to be my real birthday.
Release Date: November 8, 2024
Fantastic Four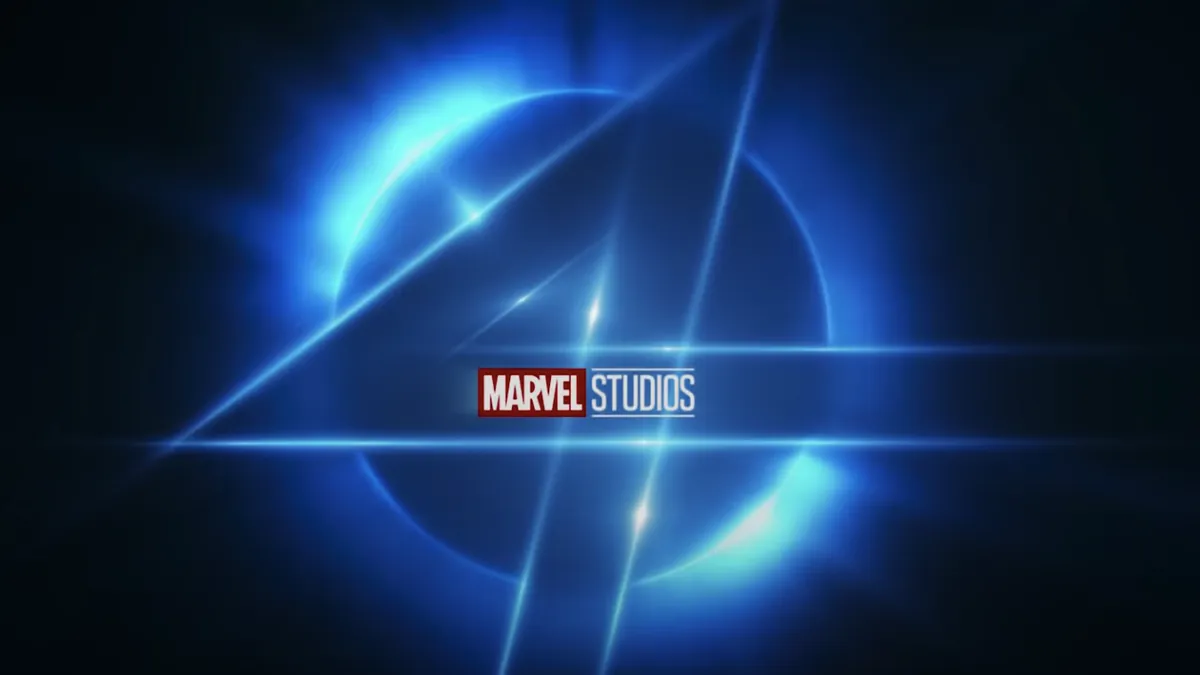 At San Diego Comic-Con in 2022, Kevin Feige announced a new Fantastic Four! And Disney definitely teed up the possibilities in November's Doctor Strange in the Multiverse of Madness, when John Krasinski showed up as an alternate-universe Reed Richards. (Now do Emily Blunt as Sue Richards!)
While no details are known about the film, one thing that Feige has made clear is that the film will not be an origin story (thank God). "A lot of people know the basics," Feige told the Hollywood Reporter. How do we take that and bring something that they've never seen before? We've set a very high bar for ourselves with bringing that to the screen."
Release Date: February 14, 2025
Avengers: The Kang Dynasty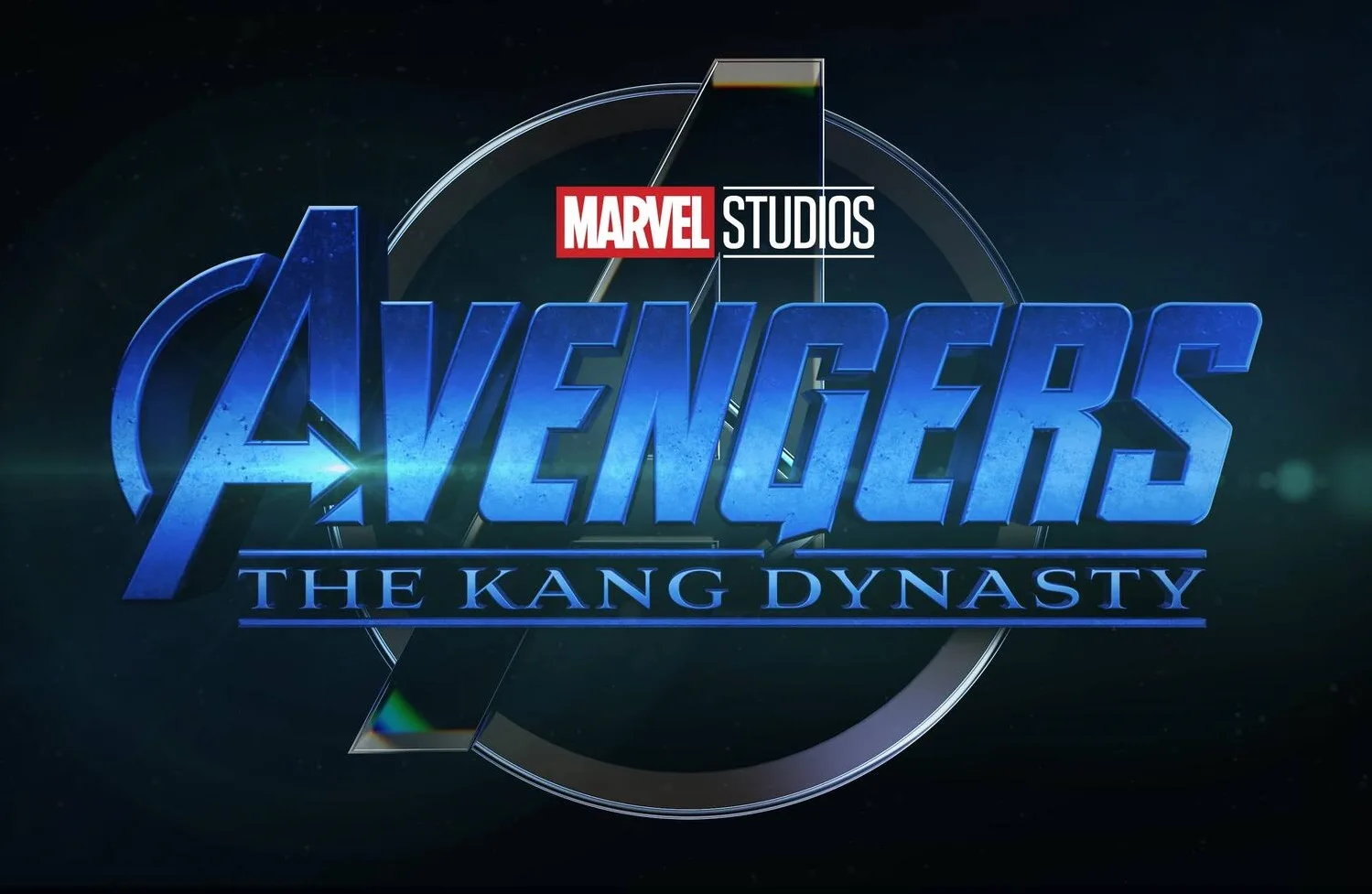 While we know nothing about this film, it sure sounds like the culmination of the Kang storyline that was first teased in last year's Loki. It will also be the first Avengers film in 7 years! Will the team still include Hawkeye, the Hulk, Spider-Man, Doctor Strange, Ant-Man, Thor, and the Guardians of the Galaxy? Or is this Sam Wilson taking on board a whole new generation of heroes? Start your fan-casting now.
Release Date: May 2, 2025
TBD, PART I
Between Fantastic Four and Avengers: Secret Wars, Disney has allotted three spots for other Marvel films, on July 25th, November 25th, and February 2, 2026. There are many possibilities as to what might fill those slots (see the end of this article for some possibilities) Given that these films are coming in the middle of the MCU's Big Multiverse Event, we should probably expect those films to somehow play a role in that.
My wishes: Shang-Chi 2 and Eternals 2. (There's still a giant robot sticking out of the Indian Ocean!)
Avengers: Secret Wars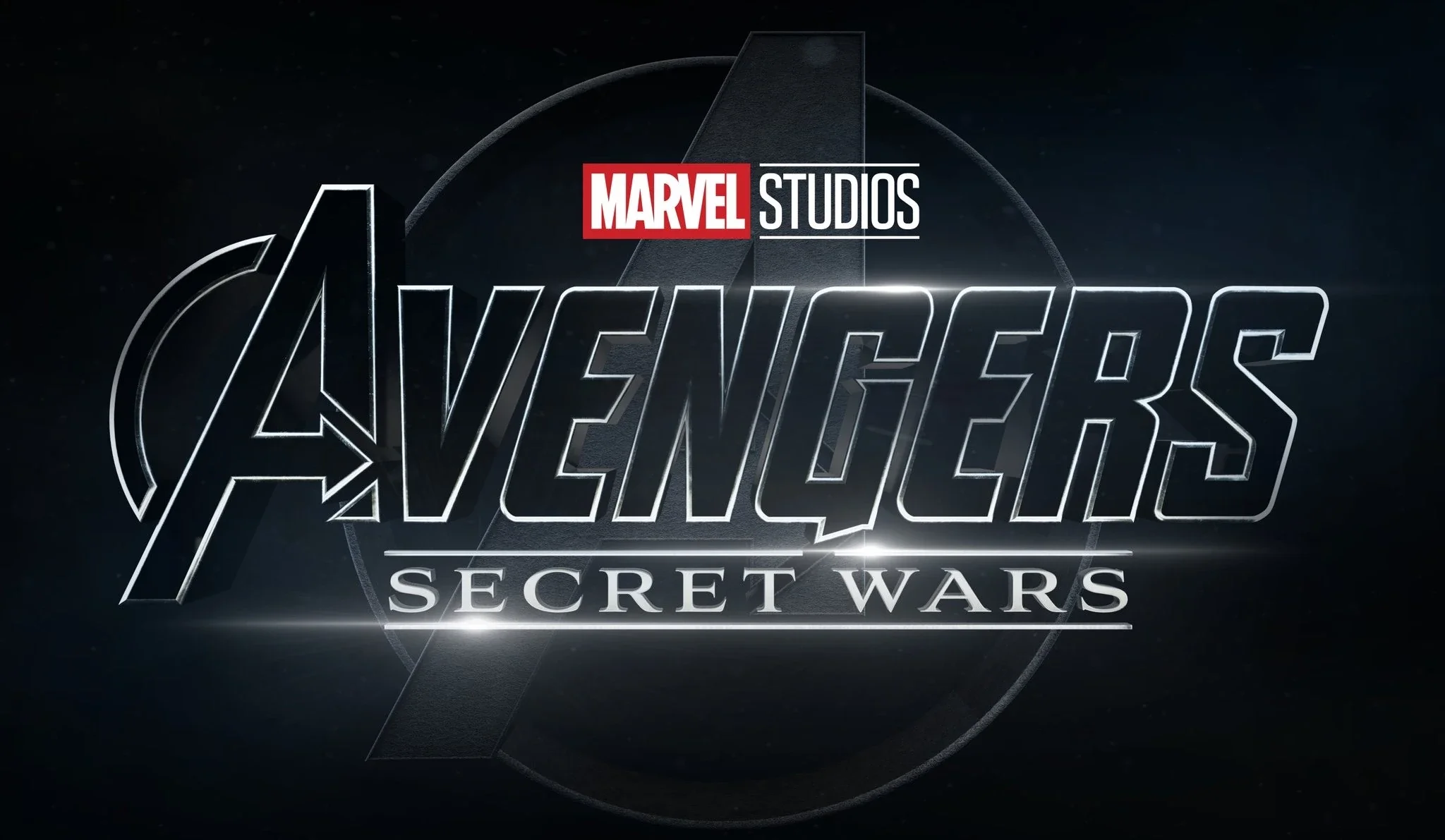 Kevin Feige has laid out extensive plans of what we're going to see in this film: the live action Captain Carter joining the Avengers! The arrival of the X-Men (and they're led by Magneto)! Tom Cruise as Iron Man (finally!). And six different versions of Thor, including Throg!
Just kidding, come on, we don't know anything about this film. But if it takes its inspiration from Jonathan Hickman's comic run on Avengers and New Avengers (and it sure seems like it does), expect it to involve a lot of versions of Earth being destroyed.
Release Date: May 6, 2026
TBD, PART II
Marvel has announced slots for two films after the Infinity Saga, including one just two months after Secret Wars on July 24, 2026, and the other November 6, 2026. At this point we have no idea what those might be, but may I just say, TO ME MY X-MEN!
Movies & TV Shows With No Dates Yet
Armor Wars
Marvel originally announced Armor Wars in 2020 as a TV mini-series to star Don Cheadle's James 'Rhodey' Rhodes, aka War Machine. Word on the street now is that it's going to be a movie instead. According to producer Nate Moore, the project just got too big for a series. "When you're talking about a show that wants to be about seeing all the cool armors and, you know, Don Cheadle interacting with all these armors and sort of the legacy of Tony Stark, that became kind of cost prohibitive to do as a show."
Kevin Feige has indicated that the series will somehow follow on the events of Secret Invasion, and that it will involve War Machine having to deal with Tony Stark's tech falling into the wrong hands.
Wonder Man
In November Marvel announced a Wonder Man TV show is coming, starring Yahya Abdul-Mateen II (Aquaman, HBO's Watchmen) as stunt man/movie star/super hero Simon Williams. Ben Kingsley is also due to return as bad actor/fake super villain Trevor Slattery.
Shang-Chi 2
The sequel to Shang-Chi and the Legend of the Ten Rings has been greenlit since December of 2021. So far that's all we know.
Spider-Man 4
Sony producer Tom Rothman says there will be another Spider-Man movie. But he gave no details as to when, or whether Tom Holland, Zendaya, Maria Tomei, and Jacob Batalon will be involved.
Wakanda/Okoye Show
Marvel hasn't officially announced this, but in 2021 Ryan Coogler announced he's working on a Wakanda TV show for Disney+. A few months later Hollywood Reporter reported that the series will be an Okoye origin story. And recently on the Late Show Okoye actress Danai Gurira told Stephen Colbert that she can "gently allude to this possibility."
Thor 5
No one at Disney has said anything about a fifth Thor movie, but Love and Thunder did end with Jane Foster's surprising death, Thor adopting a super-powered daughter, and the introduction of Hercules, who is missioned by Zeus to destroy Thor. So there's a lot there...
Chris Hemsworth has said he might be open to doing another one, but only if it takes a very different tone from the last two.
The Uncanny X-Men (!)
Yeah, nothing on this yet. But they're definitely coming!
---
While we wait for what's to come, make sure you've watched everything so far - with a little help from our guide to how to watch all the Marvel movies in order.