Ironheart: Who is Riri Williams, the newest MCU hero?
Ironheart just made her MCU debut in Black Panther: Wakanda Forever. But who is Riri Williams, and where will we see her next?
Meet Ironheart, the newest hero in the Marvel Cinematic Universe. Riri Williams made her big screen debut in Black Panther: Wakanda Forever, and what a debut it was. Dominique Thorne gave a memorable performance as the young prodigy, showing how effective brains, bravery, and engineering are when they're put together. Who is this heroic young woman, and what is her future in the MCU? Let's dive in.
Warning: This article contains spoilers for Black Panther: Wakanda Forever
Who is Ironheart in comics??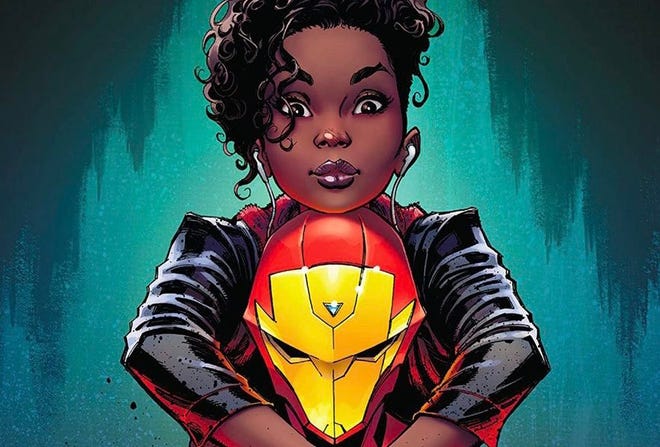 Riri Williams was created by Brian Michael Bendis and Mike Deodato. She was first introduced in Invincible Iron Man #7 (2016). When readers met Riri, she was a 15 year old prodigy who had earned a spot at MIT. Riri decided to reverse engineer Tony Stark's technology as a fun challenge. Williams was able to build her own Iron Man armor, but got expelled in the process. Riri had stolen some material from the school lab in order to create the armor, which earned her the attention of campus security.
It didn't matter, because now that she had her own Iron Man armor, Riri decided to start a new career as a superhero. Her early exploits got Tony Stark's attention, who showed up at Riri's home. To Riri's surprise, Stark gave his blessing and offered to provide any assistance she needed. Riri's mother Ronnie was scared of the danger her daughter would be in, but reluctantly allowed her to continue.
After the events of Civil War II (2016) Tony Stark was believed dead. Invincible Iron Man was relaunched, with Riri Williams serving as the main character. Riri unofficially acted as Iron Man, until she decided to take on the name Ironheart. For a time she was assisted by an A.I. version of Tony Stark's consciousness. Ironheart eventually joined the Champions, a team made up of other young heroes. Ironheart was also given her own solo title in 2018.
Like her MCU counterpart, Riri develops a friendship with Shuri of Wakanda. Riri first met Shuri when she traveled to Wakanda to stop the secret society known as the Ten Rings. The young prodigies initially clashed, but their bond grew over the course of the Ten Rings conflict. Riri maintains close ties to Wakanda, and has returned to the country to assist them on multiple occasions.
What was Ironheart's role in Black Panther: Wakanda Forever?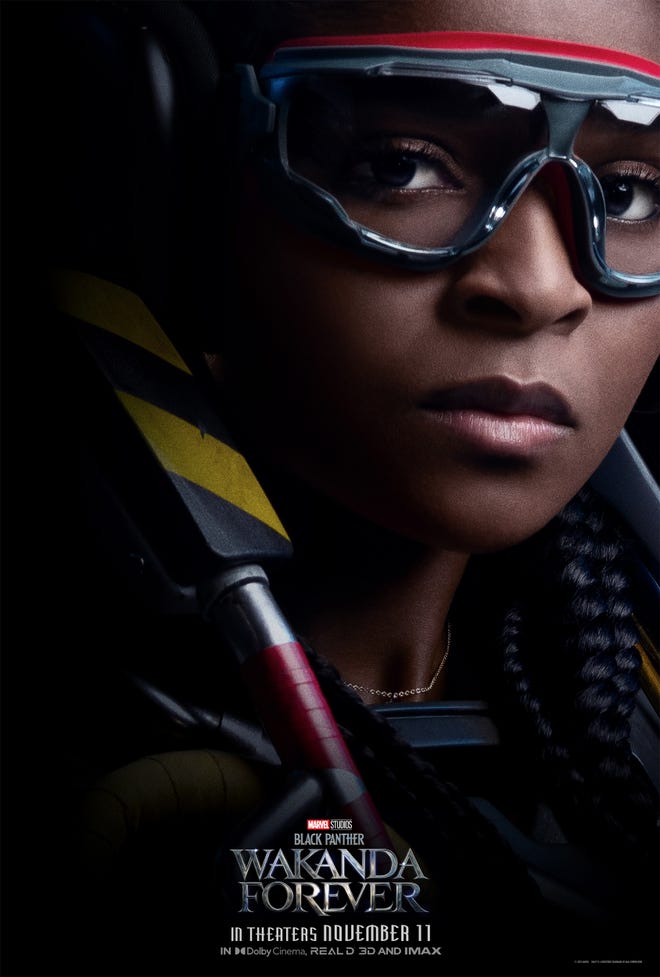 Riri Williams made her MCU debut in Black Panther: Wakanda Forever. The MCU version of the character is 19 years old, which is slightly older than her comic counterpart. Riri winds up becoming one of the most important characters in the film, as she unknowingly becomes the catalyst for a conflict between Wakanda, Talokan, and the United States. Not many college students can say they started a global conflict, but Riri is no ordinary college student.
In fairness, these events were not Riri's fault. The young MIT student invented a device that could track Vibranium as part of a school project. Unbeknownst to her, the United States government exploits her research and uses it to track Vibranium of their own. This catches the attention of Namor, ruler of the underwater Talokan kingdom. Fearing America will pillage his kingdom, Namor issues an ultimatum to the people of Wakanda – kill Riri Williams, or go to war.
Before long, Riri finds herself being chased by federal agencies and the Talokan people, all because of a school project that others had exploited. Early on in the film we see Riri suit up in a prototype Ironheart suit, which proves effective. Unfortunately, Namor's forces are able to take it down. During another battle Queen Ramonda gives her life to protect Riri from Namor, raising the stakes for the war.
Riri, who had forged a strong bond with Shuri, vows to fight alongside Wakanda. Riri is by Shuri's side for emotional support as the princess takes the Heart-Shaped Herb and becomes the new Black Panther. Riri then builds a new suit of armor out of Vibranium. The suit is similar to the Ironheart armor seen in the comics, although the name is never said.
Riri bravely battles alongside the Wakandans, and her new armor gives the Talokanil forces a run for their money. In the end, Shuri is able to broker a truce between Wakanda and Talokan. Riri returns to America, but is told she has to leave her armor behind. After all, Wakanda doesn't want any of their Vibranium leaving the country. However, while this suit of armor is staying in Wakanda, it doesn't mean we've seen the last of Ironheart.
What's next for Ironheart in the MCU?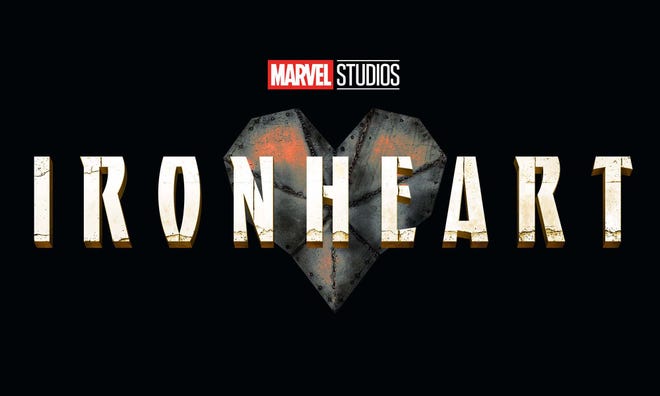 Dominique Thorne will reprise her role as Riri Williams in the upcoming Disney+ series Ironheart. The series will have six episodes and is expected to premiere in late 2023. Ironheart is being developed by Proximity Media, the production company co-owned by Black Panther: Wakanda Forever director Ryan Coogler. Chinaka Hodge will serve as showrunner.
The series filmed in Atlanta and Chicago throughout 2022, wrapping in early November. Details about the plot are currently scarce, but we do know that Anthony Ramos has been cast as the Hood. Lyric Ross has been cast as a character described as 'Riri's best friend,' leading some to believe she's playing Natalie Washington. In the comics Natalie was Riri's best friend, who was tragically killed in a drive-by shooting.
Although we saw Riri suit up in Black Panther: Wakanda Forever, she was forced to return to America without her armor. This means that Riri will have to start from scratch in the Ironheart series. We've already seen her lab, and her prototype armor, so that shouldn't be a problem. The events of Black Panther: Wakanda Forever have already proven that Riri is a hero, armor or not.
Where can I learn more about Ironheart?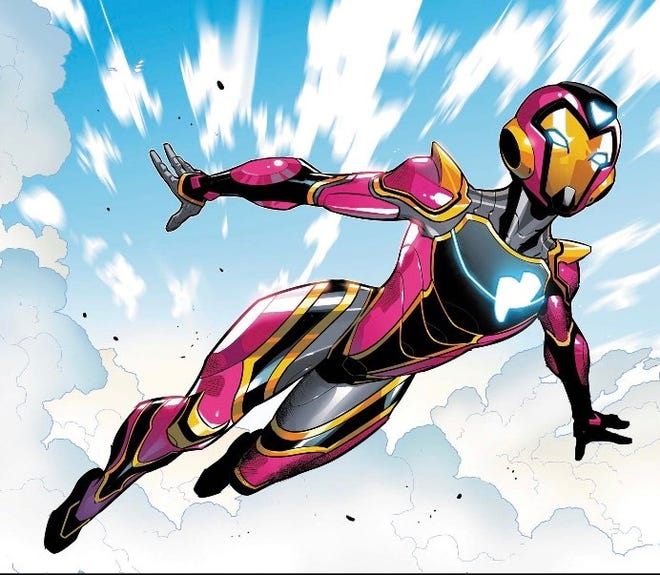 If you're interested in reading up on Riri Williams, I'd recommend starting with Brian Michael Bendis Invincible Iron Man run. The trade paperback collection Invincible Iron Man Volume 2: The War Machines contains Riri's early appearances, and shows her building her armor. For her early days as Ironheart, check out the trade paperback Invincible Iron Man: Ironheart Volume 1.
If you're interested in Riri and Shuri's friendship, then check out Ironheart Volume 2: Ten Rings. If you want to see how Riri interacts with other young heroes, check out her adventures with the Champions. Riri officially joins the group in Champions #19 (2018), which is collected in the trade paperback Champions Volume 3: Champion For a Day.
Ironheart's heroic journey is just getting started, and there's no telling how far she'll fly. After all, Riri Williams was able to reverse engineer Tony Stark's armor when she was just a teenager. If she can do that, then imagine what she'll be capable of as an adult. Keep your eyes peeled to Popverse as we continue to track Ironheart's flight across comics, television and movies.
---
Make sure you've read all our recommended best Marvel Comics stories.