Yellowstone: How (and where!) to stream the hit western drama (and its spin-offs!)
From 1883 to 1923 to the original series and beyond, Popverse has all you need to know to get into the neo-western franchise.
Though its heyday may be over, the Western genre still holds a certain sway on popular culture. Case in point; Yellowstone, the series that follows the story of the Dutton family, a clan of cattle hands that own the titular Yellowstone Ranch. But Paramount's latest hit wasn't satisfied just being a send-up to cowboy culture. Millions of viewers and two spinoffs after its premiere in 2018, Yellowstone has struck gold on its own merits, for both fans of the classic Western and watchers with different tastes.
If you're here reading this article, it's probably because you, too, are drawn to the dusty drama of the Dutton dynasty. But where do you begin? Google "Watch Yellowstone" and you'll see that there are five seasons of the original show, two existing spinoff/prequels, and three more on the way.
That's where Popverse comes in. We've got all you need to know about how to get into the successful series and its surrogates, plus a couple helpful hints about where to watch and what's coming up next. Saddle up, it's time to talk about the Yellowstone watch order.
How to watch Yellowstone in chronological order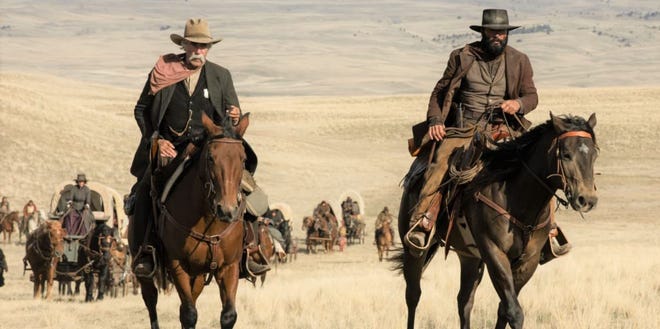 When the original series, which is set in the modern day, became a hit, producers decided to delve into the history of the Duttons with a series of prequel spinoffs, all named for the year in which they take place.
The handy thing about a franchise with years in the titles is that it's very easy to watch it in chronological order. Starting off simply, that chronological order is as follows:
Satisfying though this may be to some history buffs, there are some hangups with this method of Yellowstone-ing. The biggest two are probably that, as of this writing, neither 1923 or the original Yellowstone have finished their runs. If what you're looking for is less about the timeline within the show and more about watching it progress as its creators made it, try checking out...
How to watch Yellowstone in chronological order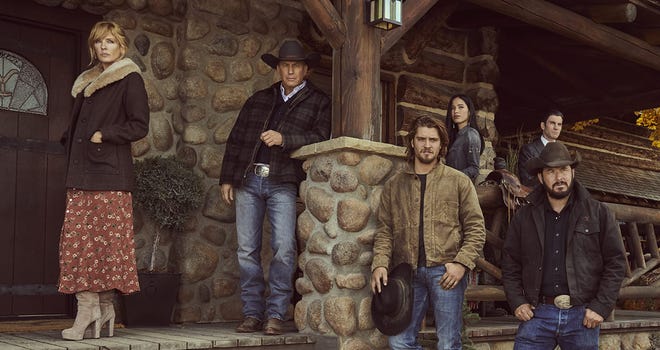 If you want a Yellowstone experience similar to the one that early adapter fans had, there's no better way to watch than in the precise order each season was released. Though it does break the franchise up between shows, this order is great for feeling fully caught up for each new episode. It goes like this:
With 70+ episodes currently streaming, the Yellowstone franchise will keep even the most dedicated bingers satisfied for a while. The only problem is that all those hours of ranchin' and rustlin' don't belong to the same streaming platform. Fortunately, Popverse can explain with...
Where to watch Yellowstone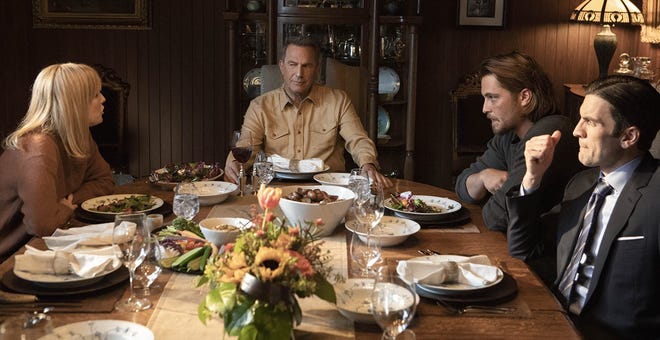 You'd think, with that Paramount logo on every poster for the show, that binging Yellowstone would only require a quick trip to Paramount+. However, that's not the case. Since the streaming platform only launched in 2021, there were three years the show was left to wander its own range, and one platform that decided to lasso it for themselves.
Thus, Seasons One-Four of the original Yellowstone stream exclusively on Peacock. The spinoffs, however, came later, so both 1883, 1923, and Lawmen: Bass Reeves are streaming on Paramount+. And if you want to get in on the end of the original saga, the fifth and final season of Yellowstone is streaming now on Philo.
"Waitaminute," you might say, "the final season of Yellowstone?"
Yeah, that's correct. Sorry if you're just getting into the show, but this fifth season of the original Dutton saga will be its last. Don't worry, though, the Duttons aren't dead yet, which is why we've got this handy little explainer on...
What's next for the Yellowstone franchise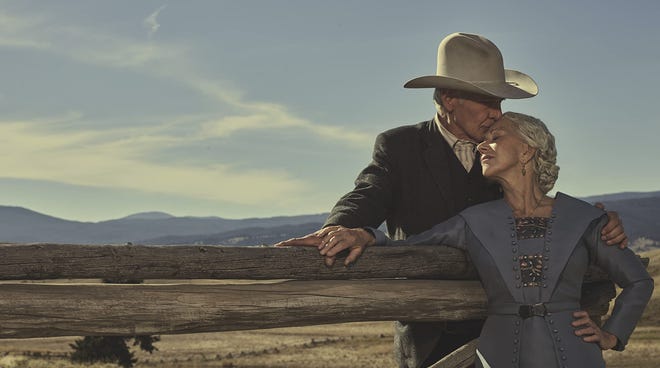 As we just mentioned, the fifth season of Yellowstone is its last, but don't worry, we're not quite at the end. The final season is broken into two parts, with the first part streaming now in its entirety, and the second expected sometime in the summer of 2023.
As of this writing, there are only two more upcoming stops on the Yellowstone time machine. The first series, as reported by Ravalli Republic, will be called 1944 and serve as a direct sequel to the events of 1923. Last but not least, the Yellowstone story will pull us back to the modern day with a series currently entitled 6666, set at the real-life Four Sixes Ranch in Texas. Entertainment Weekly, who first reported on 6666, did not divulge any details beyond its title and setting.
With plenty of content to binge and even more to look forward to, it's a great time to get into Yellowstone. And if the new shows we've listed above are any indication, the franchise doesn't seem to be slowing down. For more news of Yellowstone, the Duttons, and all of the spinoffs, keep an eye on Popverse.