Who is in the Ant-Man 3 cast?
Paul Rudd, Evangeline Lilly, Bill Murray, Jonathan Majors, and more are in Ant-Man and the Wasp: Quantumania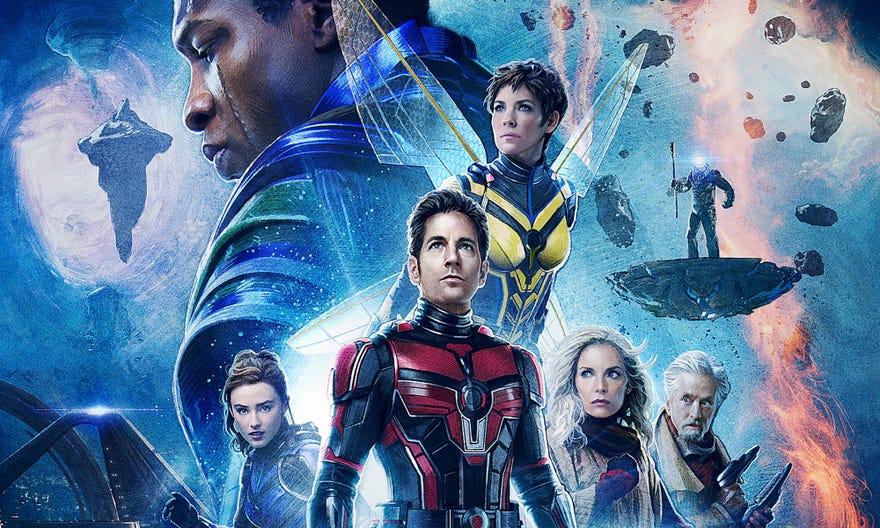 Ant-Man and the Wasp: Quantumania features the return of many familiar faces from Ant-Man movies past, such as:
Paul Rudd as Scott Lang (Ant-Man)
Evangeline Lilly as Hope Van Dyne (Wasp)
Michael Douglas as Hank Pym
Michelle Pfieffer as Janet Van Dyne
David Dastmalchian as Kurt
Randall Park as Jimmy Woo
Gregg Turkington as Dale
Scott Lang's daughter Cassie Lang will return, but the role has been recast once more. Kathryn Newton will now play Cassie Lang, replacing Emma Fuhrmann (who played her in Avengers: Endgame) and Abby Ryder Fortson (who played her in first two Ant-Man films).
The aforementioned Jonathan Majors will be playing Kang the Conquerer, a variant of his character from Disney+'s Loki season 1, He Who Remains.
In addition to these returning MCU favorites, there's also some new people appearing, such as:
There's also MODOK, a giant-headed cyborg who is confirmed to appear in Ant-Man and the Wasp: Quantumania - with Corey Stoll coming back to play him (after playing Yellowjacket in the first Ant-Man movie).
Here are several Ant-Man 3 character posters:
"Superhero partners Scott Lang (Paul Rudd) and Hope Van Dyne (Evangeline Lilly) return to continue their adventures as Ant-Man and the Wasp," reads Marvel's description of the movie. "Together, with Hope's parents Hank Pym (Michael Douglas) and Janet Van Dyne (Michelle Pfeiffer), and Scott's daughter Cassie Lang (Kathryn Newton), the family finds themselves exploring the Quantum Realm, interacting with strange new creatures and embarking on an adventure that will push them beyond the limits of what they thought possible."
Ant-Man and the Wasp: Quantumania opens in theaters February 17, 2023 Buy tickets on Fandango or Atom Tickets.
Read our Ant-Man and the Wasp: Quantumania review.
---
Get up to speed on everything coming with our Ant-Man 3 guide.