Chestnuts roasting, open fire! The top 5 Christmas action movies
The holidays are right around the corner. Or maybe they're waiting in an elevator shaft, with a machine gun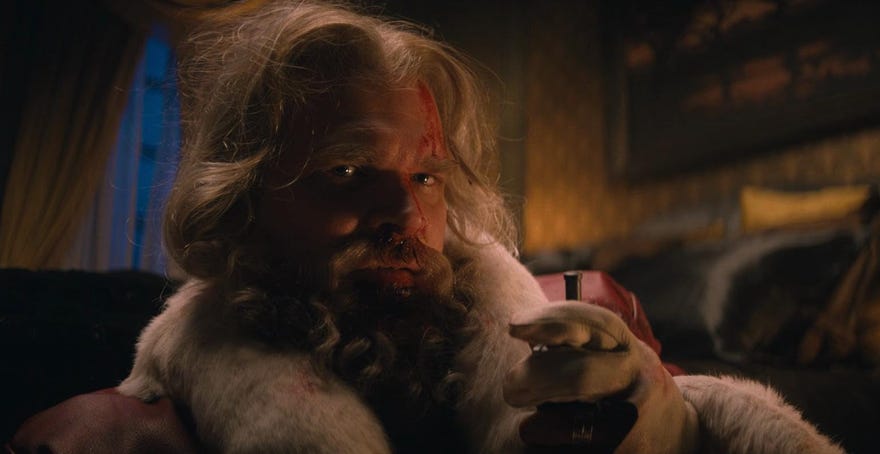 Christmas is, if you think about it, kind of an action-packed time. There are Black Friday brawls, an Olympic level of physical activity to decorate, and every year, one guy descends every chimney in the world to deliver what has to be several overall tons of presents. To celebrate this festive, physically-demanding time of year, here are the best Christmas action movies for your viewing pleasure.
5. Violent Night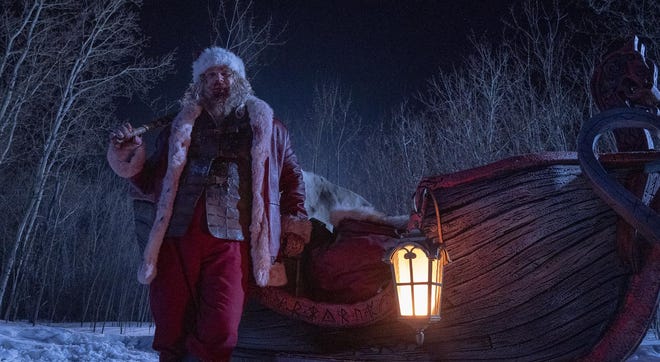 Let's begin with a recent entry, 2022's Violent Night. A hostage crisis turned stooge slaughter, Violent Night features Stranger Things's David Harbour as an ass-kicking St. Nick who dismembers a team of festively-named mercenaries in a bullet-ridden, boughs-of-holly bloodbath. It's a film that makes you wonder if Santa dresses in red for the same reason the Spartans did.
Violent Night is available to stream on Amazon Prime Video.
4. Kiss Kiss Bang Bang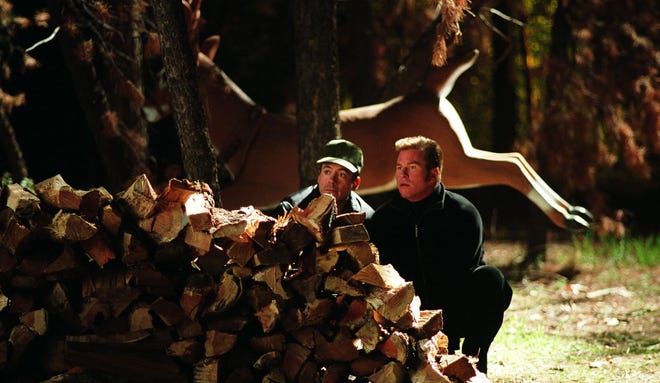 One of the many thrillers set at Christmas time produced by Shane Black, this movie marks Black's directorial debut, and a great one at that. Starring Robert Downey Jr. as a would-be thief who flops his way onto an LA movie set and Val Kilmer as a private investigator, Kiss Kiss Bang Bang is a send up of hard-boiled detective fiction that's outright hilarious and, thanks to the time it's set, plenty festive.
Rent Kiss Kiss, Bang Bang on Apple TV or Amazon Prime.
3. Anna and the Apocalypse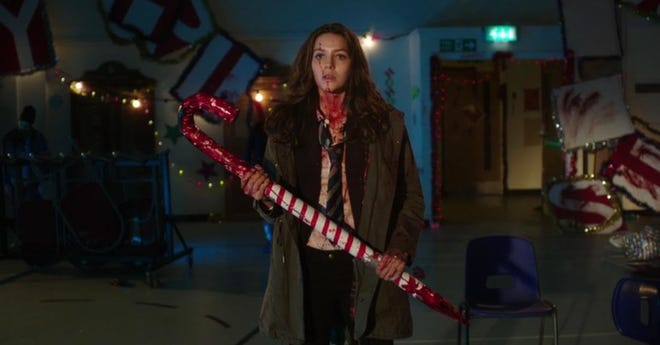 Our regular Popverse lurkers are already familiar with Anna and the Apocalypse from Graeme McMillan's best Christmas horror movies list. So why is it also on this list? Well, as any gamer knows, zombies work pretty well within both the action and horror genres. Sure, they're the undead, but they're the undead you can kill the easiest, with a hammer, a machete, or in Anna's case, a giant candy cane. There are some impressive action-packed zombie kill scenes in this holiday horror musical, making it a gory good time for Santas and sickos alike.
Anna and the Apocalypse is on Shudder now.
2. Die Hard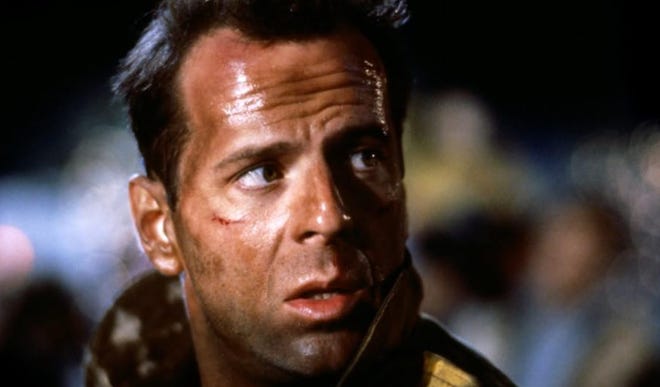 What more is there to say about Die Hard being a Christmas movie than what your worst cousin posts on Facebook every year? I don't know, but here's a thought: Die Hard is considered the absolute gold standard in action movies. Its pacing, characters, and script are taught in film schools around the world. But let me ask you this; should those classes also be teaching its Yuletide setting as part of what makes it great, its "Christmasness" as one of its many stroke of genius?
I won't frighten you with all the implications, but here are a few to mull over: Is Die Hard's legacy proof that Christmasness is inherently good for action movies? Or that audiences attending Christmas movies are somehow prepped for R-Rated violence?
The world may never know.
Stream Die Hard with a Hulu subscription.
1. Batman Returns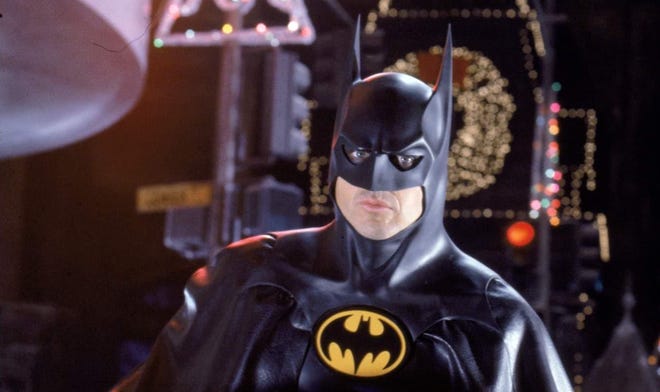 With all that discussion over Die Hard, I imagine that it's weird to see a different film take the number one spot. Well first of all, Die Hard is at the top of literally every Christmas action movie list and I had to find some way to get the film community mad about this list, but there's another reason I've got Michael Keatoon's return to the cape and cowl as number one.
Batman Returns is one of the best action movies... by a Christmas movie director.
Though it came out a year later, Nightmare Before Christmas shares some of the festive hallmarks of Batman Returns, including themes of isolation during a celebratory time, chilly temperatures, and of course, a giant tree.
Also, have you seen The Penguin next to Halloweentown's Mayor? Clearly they're related.
Watch Batman Returns on Max now.
---
'Tis the season to watch and read holiday stories. Here's our recommendations for timely favorites ranging from Christmas horror, Christmas action, Christmas comedy, and Christmas anime, Christmas sci-fi, and even five weird Christmas specials from comics. And if that's not enough, wait until you learn about Netflix's Christmas movies cinematic universe.