The 5 best Christmas anime to get you in the holiday mood
Enjoy the holiday season more with these festival anime.
No matter where you're from, there is no escape from the commercial powerhouse of Christmas. Even nations like Japan – which doesn't have a large Christian population – have felt the holiday's influence over the years. There are now plenty of anime to watch to get you into the Christmas spirit, even if they don't explicitly feature the jolly old elf in the big red coat from the outset.
If you're looking for the best anime for the Christmas season, here are our picks to get you into the festive mood.
Tokyo Godfathers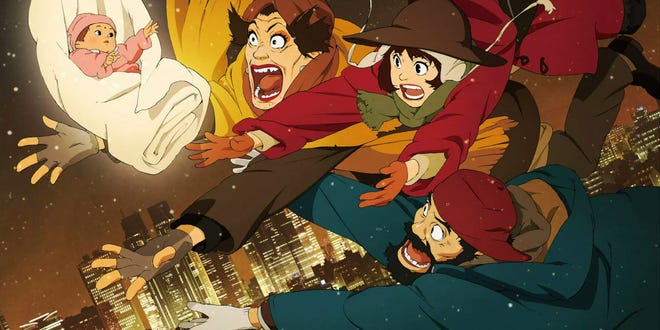 Christmas is right at the heart of this story, with three homeless friends finding an abandoned baby in the trash on Christmas Eve. Naming the baby Kiyoko – the Japanese equivalent of Silent Night which translates to 'pure child' – they set out to try to find the baby's parents. This leads them on an adventure across Tokyo as they help those in their path. Tokyo Godfathers is one of Satoshi Kon's best works. It is equally hilarious and heartbreaking and is one of the best Christmas films you'll ever see, anime or otherwise.
Yuri on Ice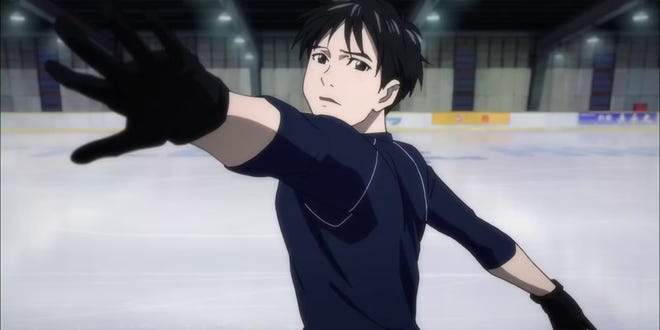 While Christmas is never explicitly mentioned in this anime, the ice-skating imagery is sure to make you think of the holiday season. Yuri on Ice is the story of Yuri Katsuki, a young male figure skater who has given up on competing after a crushing defeat at a high-profile competition. His dreams are rekindled when his idol, legendary Russian figure skater Victor Nikiforov suddenly decides to be his coach. Their budding professional and romantic relationship forms the basis for the show while the beautiful animation brings the ice-skating scenes to life.
Kanon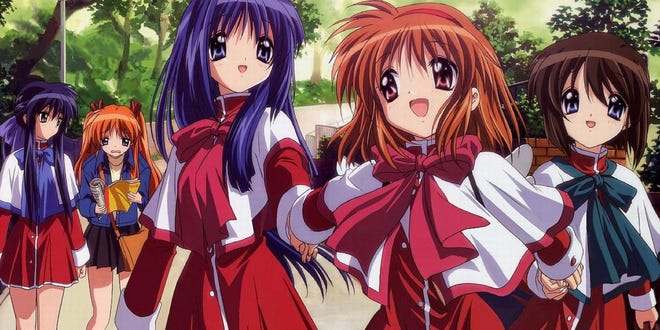 There are actually two versions of Kanon out there – one from 2002 and one from 2006. Both follow the story of Yuichi Aizawa as he returns to his hometown after years away. A painful event caused him to block out his memories from the town but he slowly begins to regain them as he forms new bonds with the residents. We would recommend the 2006 version of the show, which has better animation for the wintery scenes that make this a solid choice for a Christmas anime.
Toradora!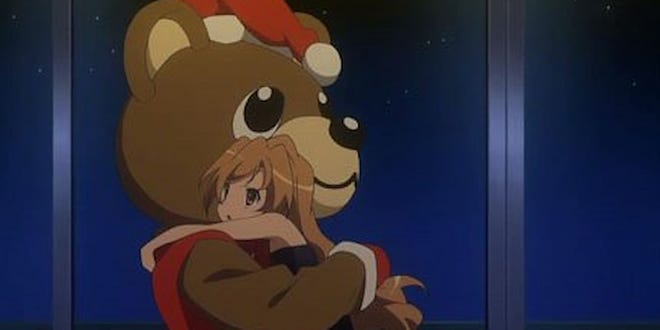 This one makes our list of Christmas anime to watch simply because of episode 19, which is focused entirely on the holiday season. The rest of the show, which is about two unlikely high school friends who slowly develop feelings for each other, isn't exactly holiday fare but it is still sweet and wholesome and hilarious in equal measure. Toradora! makes for a fun watch any time of year, but it is perfect to cozy up on the couch with when the nights are long and cold.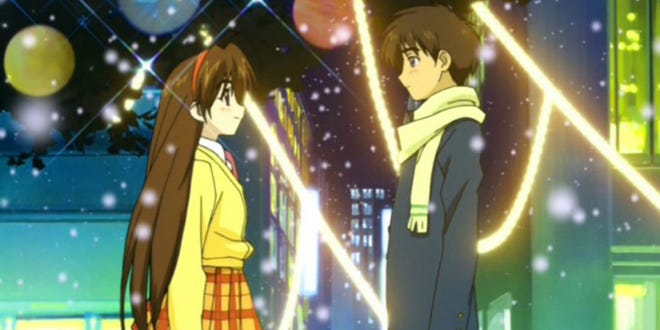 This is an obscure anime that never got a lot of attention in the West, despite being steeped in the Christmas spirit. It follows a young man who was born on Christmas Day and, because his parents liked to be a bit on the nose with these things, was named Santa as a result. As you can imagine, he grows up hating the holiday he shares his birthday with until a young woman makes it her mission in life to fill him with Christmas cheer, whether he wants it or not. The story is, admittedly, a bit dumb but the characters are fun and it is a bit of light-hearted silliness that we all need sometimes.
---
'Tis the season to watch and read holiday stories. Here's our recommendations for timely favorites ranging from Christmas horror, Christmas action, Christmas comedy, and Christmas anime, Christmas sci-fi, and even five weird Christmas specials from comics. And if that's not enough, wait until you learn about Netflix's Christmas movies cinematic universe.