Popverse's top TV picks of 2022
The Sandman, The Bear, and... Cunk on Earth? Check out the Popverse content team's favorite television shows of 2022
It's the end of the year, and that means, for most pop culture sites, that it is also time for end of year lists. We here at Popverse have decided to stray away from words like 'best' or 'greatest' and even 'most supreme,' and have instead put together a list of the Popverse content team's favorite movies, television, and comics of the year. And we've limited everyone to a single choice (just to make it difficult).
Now there has been a lot of good television out this year, from the final season of Derry Girls, to the continued reign of hilarity of Star Trek: Lower Decks, to the sweeping drama of Andor, to the heartwarming Heartstopper. So we all had to make some tough choices to narrow down our favorite television shows of the year. Here they are:
House of the Dragon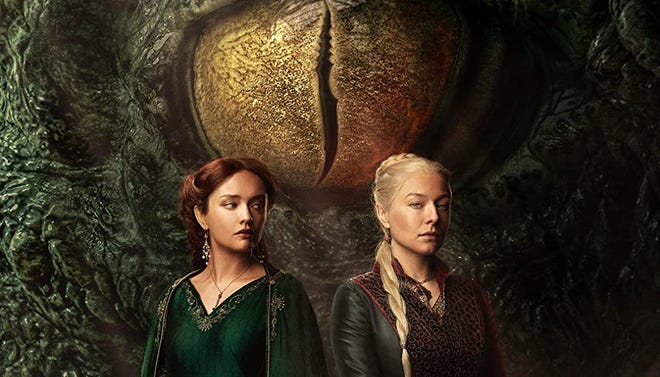 As someone who was neither devastated nor surprised to discover Danaerys Targaryen was the villain of Game of Thrones, I was so ready to get back to the world of Westeros as presented by HBO in 2022. The acting and writing was so incredible to behold. Laid against the metanarrative experience of watching showrunners adjust to the mistakes of the original series there was nothing in the medium of television I engaged with more completely than House of the Dragon. I don't even like the Targaryens. -Ashley V Robinson
The Sandman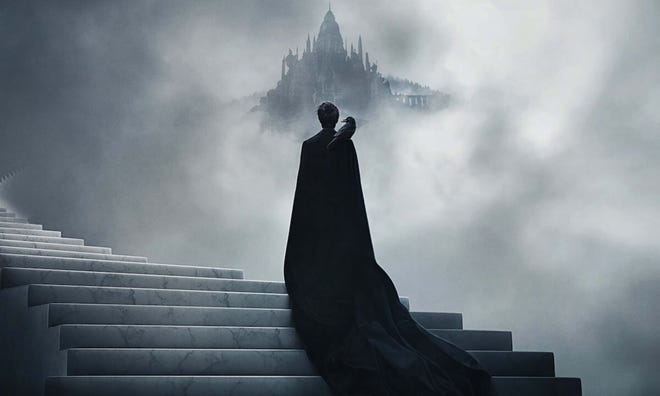 Stream: Netflix
I had low expectations, not because I don't love the Sandman comic - it's because I do, and I didn't want to be hurt. The Sandman comics got me back into the comics medium after some teenage rebellion, and as a budding-turned-professional comics journalist I am very privvy to the decades of development hell a live-action version of Sandman had become. The trailers didn't hook me. Neither did the promotion. But when I allowed myself to sit down and enjoy it without all the buzz, expectations, and hype... it was luscious.
The Sandman manages to dodge being just a re-affirmation of a nostaglic personal favorite, and becomes something of its own. The performances of the actors, especially Boyd Holbrook and Kyo Ra, drew (and continue to draw) me into their stories inside this world created. As I type this a second season has been confirmed, and I don't want to just see more adaptations of my favorite stories - I want to see more stories from these cinematic iterations, told in their own way. – Chris Arrant
The Bear
Stream: Hulu
Man, this one was close, but the justifiably buzzy Hulu show The Bear sneaks out by just an inch ahead of my beloved Andor. The Bear is not only incredibly shot, incredibly acted, and incredibly well put together, it's also a perfect examble that shorter episodes for drama series can work. Television, (for many obvious reasons) has long been forced into a strict structure with strict rules, which everyone said would be done away with when streaming television came along (it wasn't really). The Bear feels like it is finally breaking out of that box, choosing its tools and format and structure for its own aesthetic and artistic purposes. The writing is great, and the short episodes are used efficiently and oh so effectively. It's the kind of television that is so good, you're kind of shocked it exists. One of the best shows out in years. – Tiffany Babb
Once I started The Bear, I couldn't stop. The characters and performances are so well done that audience can really feel the intensity and anxiety they are dealing with. It's a bit chaotic, but it's part of what makes the show so compelling. - Veronica Valencia
Cunk on Earth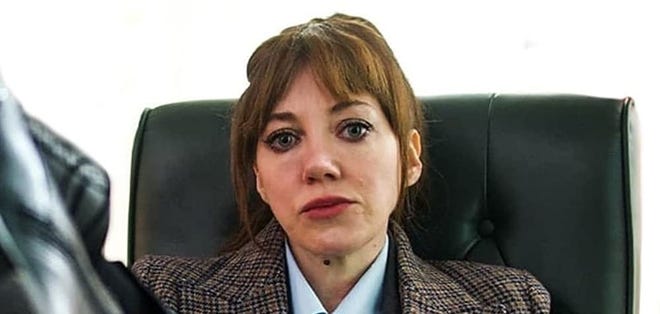 Stream: BBC IPlayer
In a year where I've found myself impressed by any number of dramas — shoutout to Severance, P Valley, For All Mankind and Netflix's Inside Man — my heart belongs to Cunk on Earth, the latest series from Charlie Brooker and Diane Morgan. It's a history of humanity, as presented by someone too disinterested to be distracted by nuance. I've long been a fan of Philomena Cunk — Cunk on Christmas is an annual necessity around these here parts — and this was every bit as good as what's come before. For international audiences who don't know how to use YouTube, it's arriving on Netflix soon, I believe; it's well worth tracking down.– Graeme McMillan
Spy X Family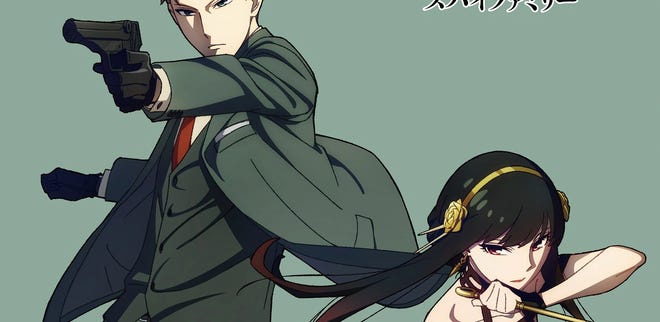 Stream: Crunchyroll, Hulu
Okay I'm cheating a little bit because I want to include an anime! I am always entertained by how Spy x Family can go from assassin mommy and spy daddy kicking butt and taking names, to the comic relief of their mind reading 'daughter' trying to raise in the ranks at an elite school, all while acting like your average family. - Veronica Valencia
---
Well, that's our television picks of the year. It was a hard one. Comment below with your thoughts. What was your favorite show of the year? Did we miss any gems?
---
Upcoming superhero TV release dates for Marvel, DC, and other superhero shows