Blue Beetle is getting an ongoing DC comic book to debut alongside Jaime Reyes' new movie
The new ongoing series spins out of the just-finished Blue Beetle: Graduation Day mini, and coincides with the new Blue Beetle movie
Jaime Reyes' adventures are just beginning. As revealed in the final issue of the current Blue Beetle: Graduation Day miniseries, DC will launch an ongoing Blue Beetle comic book this fall — just in time for his big screen debut.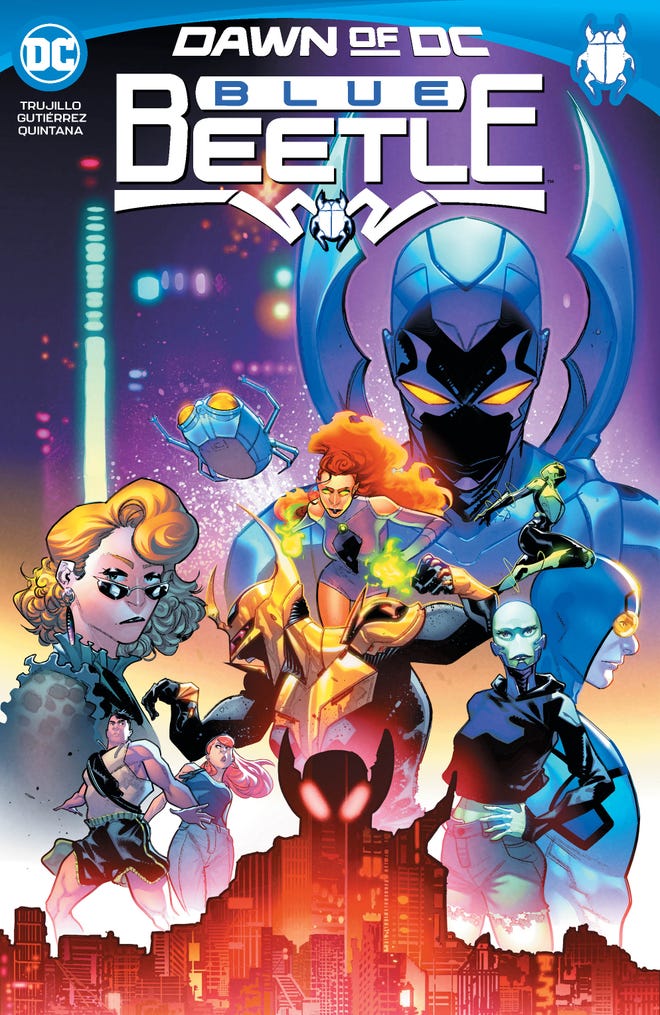 Technically, the new series — titled, simply, Blue Beetle — will arrive in the wake of the Blue Beetle movie release. The movie hits theaters August 18, with the first issue of the new series launching in September. (Don't forget, we have a list of upcoming superhero movie releases sorted by date.) That's not a problem, however; the collected edition of Blue Beetle: Graduation Day will hit stores August 1, collecting not just the full six issues of the series, but also a brand-new preview of the new series, which sees the Graduation Day creative team of Josh Trujillo, Adrian Gutiérrez, Wil Quintana, and Lucas Gattoni get back together on a permanent basis… the perfect gateway for fans of the movie to discover the comic book incarnation of the character.
DC's official description of the series runs as follows: "Jaime Reyes' graduation is over, but his new life in Palmera City and as the Blue Beetle has only just begun! With two new beetles to train in Dynastes and Nitida, Jaime has his hands full navigating being a leader. Thankfully, he has Paco and Brenda by his side as they settle in at Palmera State University. But what lurks in the shadows of Blue Beetle's new home and what does it mean for the Blue Beetle legacy?"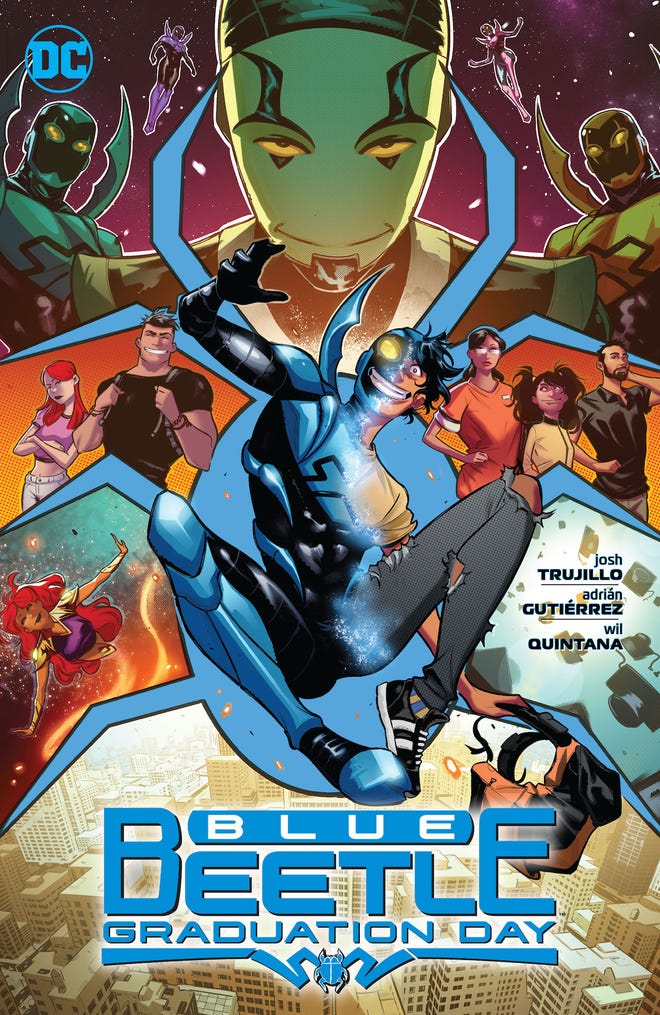 What lurks in the shadows might be a mystery for another few months, but there's a recognizable figure front and center in the preview image for the series: that's Starfire of the Titans powering up as she's moving towards the reader. Does that mean that Jaime is going to have a run-in with the new leading super team of the DCU…? We'll have to wait until September at the earliest to find out, alas.
(And for those wondering: yes, Blue Beetle will be a Dawn of DC title.)
Blue Beetle: Graduation Day #6 is available now, with the collected edition in stores August 1 (You can see the cover below). The new Blue Beetle comic book series will debut September 2023.
---
What with all this Blue Beetle talk, it's clearly time to revisit the trailer for the new movie before its August 18 release.