Captain America: How to watch the MCU's star-spangled hero in release and chronological order
Want to get started on watching Captain America in the MCU? Here's how to do it!
From the moment he stepped onscreen in 2011, Captain America has been a beacon of hope for the Marvel Cinematic Universe. Chris Evans brought Steve Rogers to life, exuding leadership and strength every time he was on camera. It's hard to imagine what the MCU would be like if Steve Rogers had never been part of the saga.
Are you a new viewer looking to experience Captain America's MCU saga for the first time? Or a longtime fan looking to enjoy a rewatch? Either way, Popverse has you covered. Here is everything you need to know before watching Captain America in the MCU.
How to watch Captain America in release order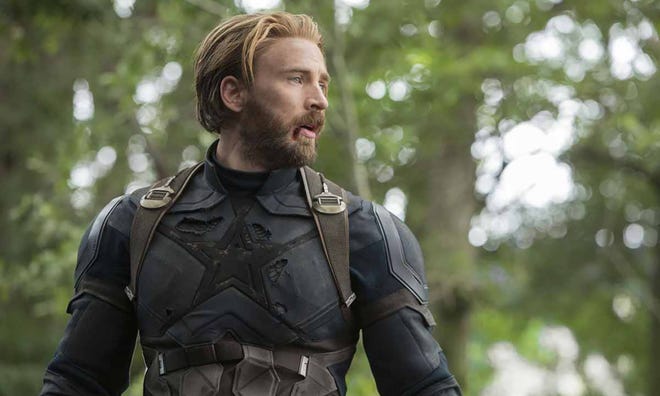 If you want to watch Captain America's MCU saga in release order, here is how you would do it. Please note, this list only covers Captain America. If you want a full MCU watch order, please refer to this guide. This list only covers the Steve Rogers version of Captain America. For Sam Wilson, the MCU's current Captain America, please refer to this guide.
This list only contains projects where Captain America appears in original footage. For example, the film Black Widow and the Disney+ series Loki both contain archival footage of Chris Evans as Steve Rogers. However, those aren't new appearances, just reused footage in the form of flashbacks or news reports. As such, those are left off this list. Toys and statues of Captain America can also be seen in various MCU projects, such as Spider-Man: No Way Home, but those don't count as true appearances.
Thor: The Dark World is a tricky situation. The film features a joke where Loki uses his illusion powers to transform into Steve Rogers. During this short sequence, Chris Evans briefly appears as Loki's Captain America illusion. This isn't technically a Captain America appearance, but it is original footage of Chris Evans dressed as Captain America in an MCU project. It feels weird to leave it off this list, so we're including it in this watch order.
What If…? season one episode one (2021)
What If…? season one episode three (2021)
What If…? season one episode five (2021)
What If…? season one episode eight (2021)
What If…? season one episode nine (2021)
How to watch Captain America in chronological order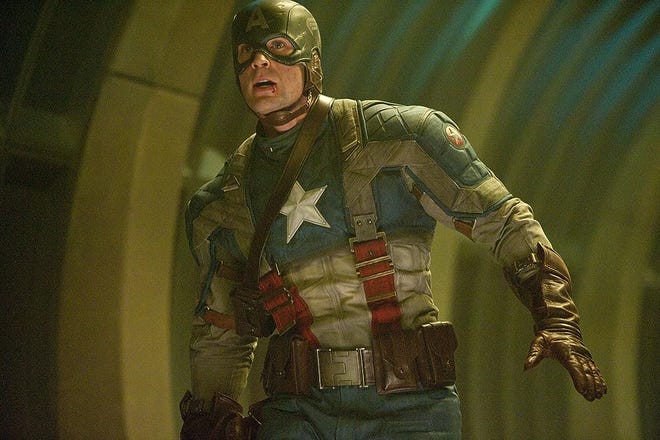 If you prefer watching Captain America's story in chronological order, here is how to do it. For the most part, the order is the same as our release order list. If a film takes place at the same time as another film, they have been placed together. Spider-Man: Homecoming is an unusual situation, because the film takes place after Captain America: Civil War, but Cap's video cameos take place sometime earlier. Since this list focuses on Steve Rogers instead of Peter Parker, I'm placing Spider-Man: Homecoming earlier in the timeline. It's a chaotic choice, but it keeps Steve's journey chronological. For that same reason, Cap's cameo in Ant-Man is being placed at the same time as Captain America: Civil War.
The What If…? episodes all take place in alternate realities. As a result, the episodes have been placed in a separate category. It's also worth noting that Chris Evans doesn't voice Cap in any of the episodes (but Josh Keaton does a fine job). Although they don't affect the main MCU timeline, these episodes are fun and shouldn't be overlooked.
Captain America: The First Avenger (2011)
The Avengers (2012)
Thor: The Dark World (2013)
Captain America: The Winter Soldier (2014)
Spider-Man: Homecoming (2017)
Avengers: Age of Ultron (2015)
Ant-Man (2015)/Captain America: Civil War (2016)
Avengers: Infinity War (2018)
Captain Marvel (2019)
Avengers: Endgame (2019)
Alternate realities
What If…? season one episode one (2021)
What If…? season one episode three (2021)
What If…? season one episode five (2021)
What If…? season one episode eight (2021)
What If…? season one episode nine (2021)
Where can I watch the Captain America movies?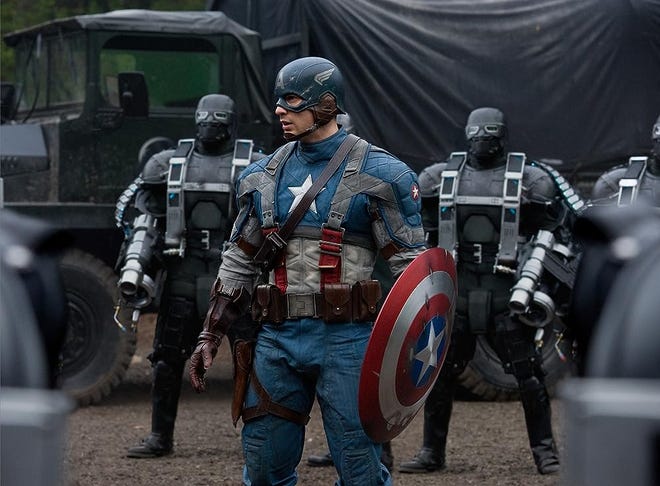 Now that you know what movies to watch, here is how you can watch them. Due to the popularity of Marvel Cinematic Universe, it is fairly easy to find physical copies of these films. Most video retailers carry the MCU, and if they don't, online retailers like Amazon have them available. If you would like to own a digital copy of these films, they're available on most video-on-demand platforms, including Amazon Prime Video, iTunes, Vudu, and Google Play.
The easiest way to watch Captain America's MCU saga is with a Disney+ subscription. The streaming service contains every Captain America film. In fact, as of this writing it is the only place where you can watch the What If…? animated series.
Is Chris Evans done playing Captain America?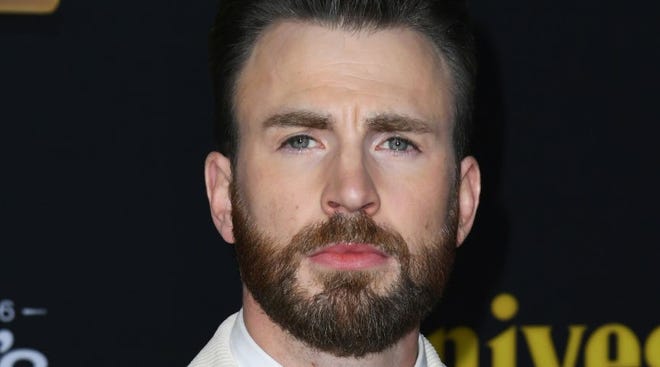 Avengers: Endgame served as a farewell to Chris Evans' Captain America. The film ends with Steve Rogers as an old man, after experiencing a lifetime in an alternate timeline with Peggy Carter. The role of Captain America was then passed on to Sam Wilson. But could Chris Evans step back into the role someday?
During a panel at the 2023 C2E2 convention, Evans said there were "more stories to tell" with Cap, but at the moment going back to the character "doesn't feel quite right." Things may change in the future, and the Marvel Cinematic Universe is known for their surprise cameos. Don't forget, time-travel and the multiverse both exist in the MCU, which opens many possibilities. Chris Evans has no plans to return for the moment, but the door isn't closed.
Where else can I follow Captain America's MCU story?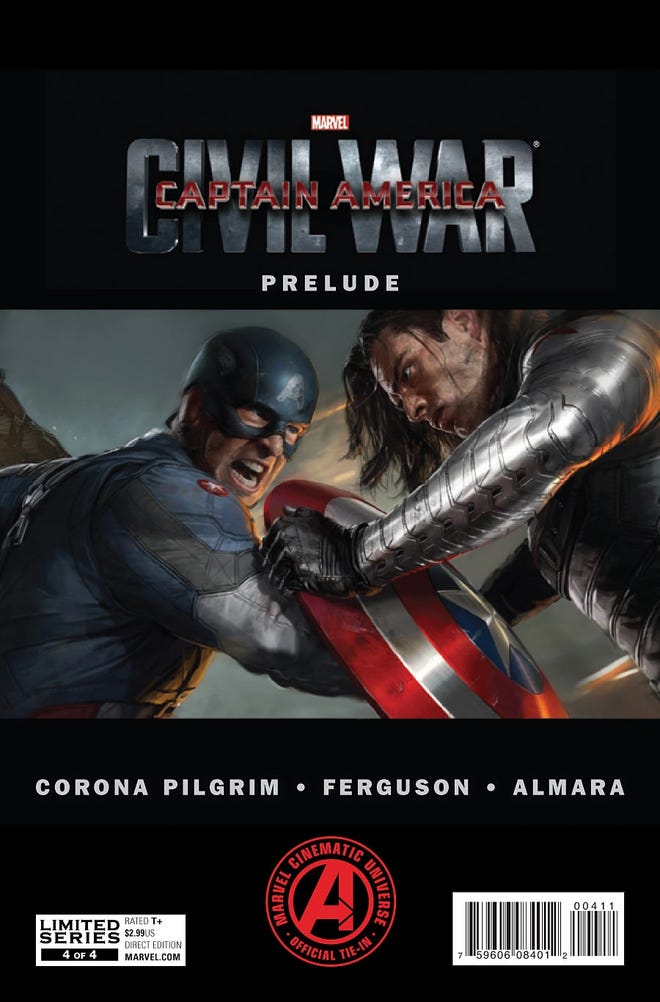 Marvel has released a series of comics set in the Marvel Cinematic Universe. Although Marvel markets the comics as MCU canon, some of them have been contradicted by later movies. It's best to treat the comics as soft-canon. In some cases they bridge the films, showing us what characters like Cap were up to between adventures. The comics aren't essential to understanding Cap's MCU story unless you're a completist, but they're still a fun read. Here is a breakdown of the various comics that feature the MCU version of Captain America.
Are the Captain America video games canon?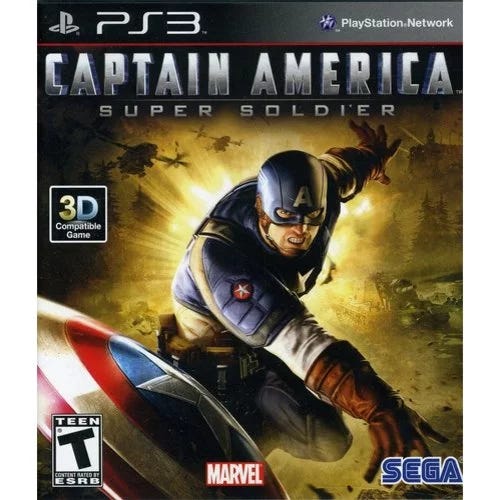 In 2011 Sega released the video game Captain America: Super Soldier. The game takes place during World War II, featuring previously unrevealed missions with Captain America and the Howling Commandos. Chris Evans, Neal McDonough, Hayley Atwell, Sebastian Stan, JJ Feild, and Kenneth Choi all reprise their roles from the 2011 film, adding to the game's authenticity.
The game features versions of Madame Hydra and Wolfgang von Strucker that would be contradicted by later MCU projects like Captain America: The Winter Soldier and the Agents of S.H.I.E.L.D. television series. In other words, this game can no longer be considered canon. However, it's still notable for featuring original voicework from Chris Evans.
Captain America: The Winter Soldier – The Official Game is a mobile game that expands on the events of the 2014 film. It's immediately clear the game isn't canon, as it presents a different version of Steve Rogers and Sam Wilson's first meeting. In addition, the game's depiction of Taskmaster would be contradicted by the character's introduction in the 2021 film Black Widow.
What about the older Captain America films?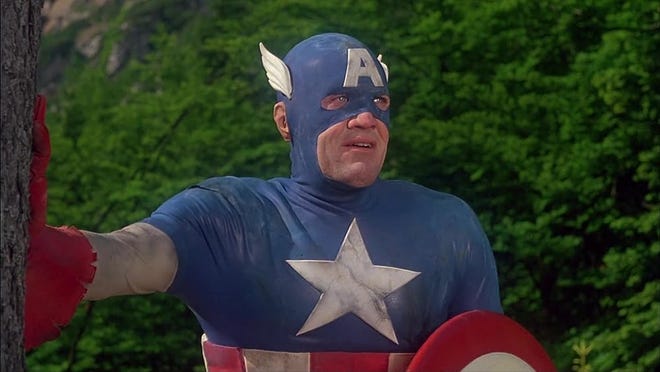 Chris Evans isn't the first actor to play Captain America. In 1944 the film studio Republic released a 15-chapter serial starring Captain America. Dick Purcell had the honor of being the first actor to portray the character in live-action. In fact, the serial is the first theatrical film based on a Marvel Comics character.
Don't look for any comic accuracy, because the serial has almost nothing in common with the comic. Captain America's secret identity is District Attorney Grant Gardner, and his iconic shield is absent. Instead Captain America carries a revolver, which he uses to gun down his foes. Timely Comics was reportedly upset by these changes, and Republic countered that they weren't given enough reference material.
In 1979 Universal Television produced a made-for-television film starring Captain America. At the time live-action superheroes shows like Wonder Woman and The Incredible Hullk were ratings blockbusters. Reb Brown starred as Steve Rogers, the son of a government agent.
Rogers becomes the new Captain America after the death of his father. He gains super-strength after being injected with the FLAG formula. A sequel titled Captain America II: Death Too Soon aired later that year. Neither film generated enough buzz to warrant an ongoing television series.
In 1990 Jardan Films and Marvel Entertainment Group (a precursor to Marvel Studios) produced a Captain America film starring Matt Salinger. The movie followed Cap's basic backstory as a World War II hero who was frozen and revived in the present day. The film is often remembered for its bizarre choice to depict Red Skull as an Italian named Tadzio De Santis. The film was a critical and commercial bomb.
It goes without saying, but none of these films are canon to the MCU. However, if you want to watch them, here's their release order.
Now you have everything you need to enjoy your Captain America journey! Grab your favorite snacks, sit back in your comfiest chair, and get ready for star-spangled adventures with Chris Evans in the MCU.