From Falcon to Captain America: How to watch the MCU's Sam Wilson in release and chronological order
Want to get started on watching Anthony Mackie's Sam Wilson? Here's how to do it.
Every four years or so the US gets a new president, but its rare to get a new Captain America. But we have one.
In 2021, Captain America's former partner, the Falcon (Sam Wilson), stepped up and assumed the mantle (and the shield), becoming the next Captain America in Disney+'s The Falcon & Winter Soldier - and he's carrying that on in the fourth Cap movie, Captain America: Brave New World, which is currently scheduled for 2024 release.
Ahead of that, we know you're looking to revisit Sam Wilson's adventures - and his journey from soldier to Falcon to Captain America - so we've got it all together in one place for you. Please note, this list only covers Sam Wilson's MCU appearances. If you're looking for a complete watch order for the MCU, please refer to this article.
How to watch the MCU's new Captain America Sam Wilson in release order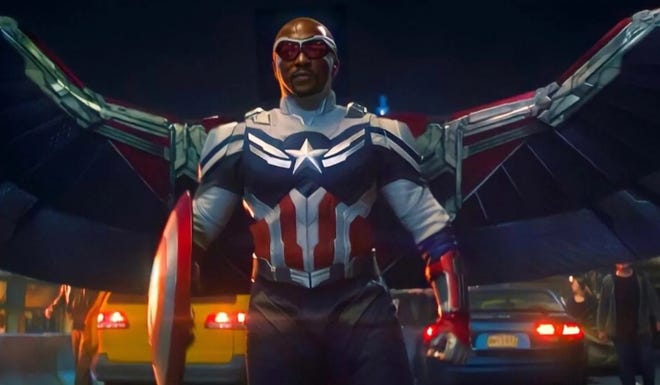 Are you ready to watch Sam Wilson's journey through the Marvel Cinematic Universe? If you want to watch all his appearances in release order, here is how you would do it.
How to watch the MCU's new Captain America Sam Wilson in chronological order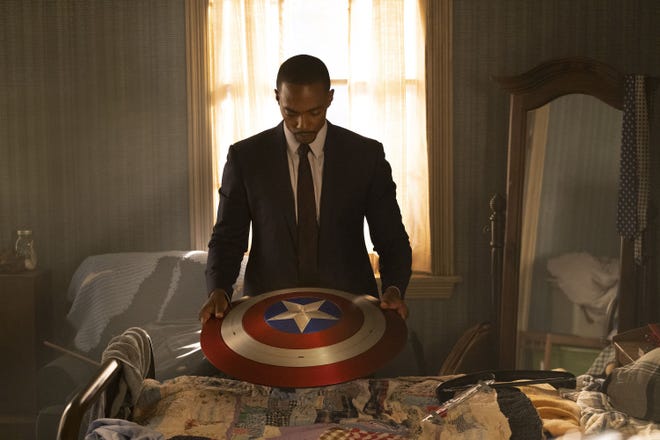 If you prefer chronological order over release order, here is an alternate list. You might notice that it's mostly the same. That's because Sam Wilson's story has followed a linear path, only deviating for the What If…? animated series. With that in mind, here is how to follow Sam Wilson's story in chronological order.
Captain America: The Winter Soldier (2014)
Avengers: Age of Ultron (2015)
Ant-Man (2015)
Captain America: Civil War (2016)
Avengers: Infinity War (2018)
Avengers: Endgame (2019)
The Falcon and the Winter Soldier (2021)
Captain America: Brave New World (2024)
Alternate realities
What If…? is an animated series that follows alternate timelines within the MCU. Each episode shows what would happen if key events in the MCU timeline occurred differently. None of these stories affect the main MCU timeline. Sam Wilson appears in two episodes of the animated series – as a zombie.
What If…? Season one, episode five (2021)
What If…? Season one, episode nine (2021)
Where can I watch Sam Wilson's MCU appearances?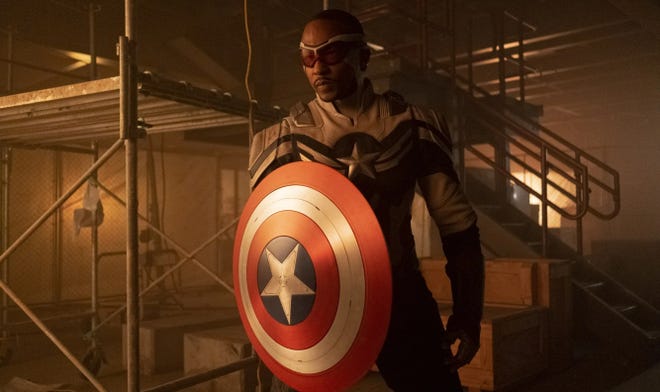 Now that you know what to watch, you might be wondering where to watch it. Luckily there are plenty of ways to watch all of Sam's movie appearances. Each film is available on physical media and can be purchased at major retailers like Amazon or Best Buy. If you prefer digital media, you can buy or rent each of these films on numerous video-on-demand services, including Google Play, iTunes, Amazon Prime Video, and Vudu.
If you prefer streaming, then a Disney+ subscription is all you need. Every film and television show on this list is available to watch on the streaming service. In fact, Disney+ is currently the only way to watch What If…? and The Falcon and the Winter Soldier. As of this writing there are no plans to release either series on home media, or any alternative video-on-demand service.
Where else can I follow Sam Wilson's story?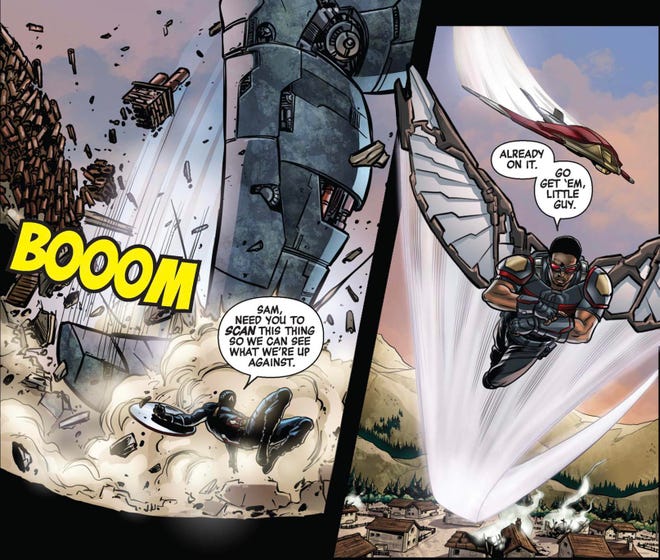 The story of the Marvel Cinematic Universe has been told in more places than film and television. Marvel Comics has published various limited series and one-shots set within the MCU. Some of these titles are just adaptations of the movies, while others tell new stories bridging the events between the films. Like most tie-in material, the continuity doesn't always jive. While Marvel promotes these comics as canon, some of them are contradicted by later films. In this case, I would suggest approaching the canon status of each comic on a case-by-case basis.
With that in mind, here are all the comics that feature the MCU version of Sam Wilson.
Are Sam Wilson's video game appearances considered canon?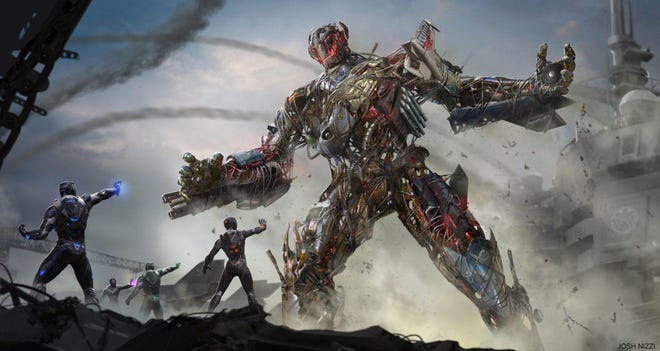 Sam Wilson is featured in the video game Captain America: The Winter Soldier and Avengers: Damage Control. The Winter Soldier is a mobile phone game that uses lots of imagery from the MCU. However, the game should not be considered canon. The events of Captain America: The Winter Soldier are contradicted by the movie it was inspired by. For example, in the video game, Nick Fury introduces Sam Wilson and Steve Rogers. In the film they met while jogging in Washington DC.
The canon status of Avengers: Damage Control is less clear. Marvel Studios had direct involvement in the project, working alongside ILMxLAB to develop the virtual reality game. Avengers: Damage Control also features several MCU actors reprising their roles, such as Letitia Wright and Paul Rudd. The game is said to take place after Avengers: Endgame. Marvel Studios has marketed the game as MCU canon, but some of the heroes don't entirely match the characterizations seen in the post-Endgame films.
For now it's best to treat the game as soft-canon, until a later MCU production inevitably contradicts it. It's not essential for your Sam Wilson watch order, but it's still a fun game to play.
Does Sam Wilson become Captain America in the comics?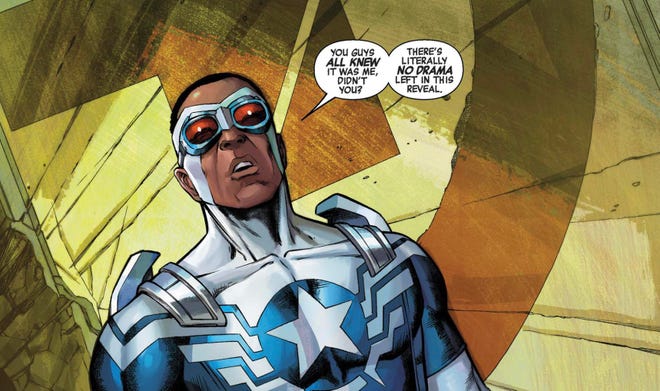 Anthony Mackie's journey as Sam Wilson has been thrilling and inspirational. He began as the Falcon, and now he has donned the mantle of Captain America. Some MCU viewers might be wondering how close this mirrors the character's journey in the comics. While Sam Wilson did become Captain America in the comics, it was under slightly different circumstances.
Steve Rogers was forced to step down during a period where the Super-Soldier Serum in his bloodstream was neutralized, causing his body to age. Rogers became a senior citizen and chose Sam Wilson to succeed him. Wilson donned the Captain America mantle for the first time in Captain America #25 (2014).
Of course, with comics no change is ever permanent, and Steve Rogers eventually found himself back in a young and healthy body. For a time, Sam operated as a second Captain America, since there was no rule saying the Marvel Universe could only have one. He returned to the Falcon identity for a brief period, but as of this article he's back to operating as Captain America.
We wouldn't have it any other way. Sam Wilson has proven himself as Captain America, in the comics and in the MCU. We can't wait to see where his journey takes him next.
---
Want more? Here's how to watch all of the MCU in chronological or release order.