Captain America: New World Order: The cast, creators, and connections to the MCU
Everything we know about the fourth Captain America film due to hit theaters in 2024.
The last film in the original Captain America trilogy arrived back in 2016, and while we certainly have seen plenty of Captain America since then, a new standalone Cap adventure feels like a thing of the past in the ever-expanding Marvel Cinematic Universe.
That changes in 2024, when Captain America: New World Order will arrive to usher in a new era of Cap adventures on the big-screen. Picking up after the events of The Falcon and the Winter Soldier, the film will be Anthony Mackie's first big-screen outing as the new Captain America, and will deliver a mix of allies and enemies new and old for a still-mysterious new superhero thriller.
The film is already on our calendar as one of the most-anticipated of 2024, so let's dig a little deeper into what we know so far, from the film's story to the major stars joining its cast.
When will Captain America: New World Order be released?
Work on a fourth Captain America film was first announced back in the spring of 2021, after the concluding episode of Disney+'s The Falcon and the Winter Soldier series cemented Sam Wilson (Anthony Mackie) as the new Captain America in the Marvel Cinematic Universe. At the time, all we really knew was that a new film was on the way, and that we could probably expect Mackie to be back as Cap.
It wasn't until the summer of 2022, however, that Marvel Studios finally gave the new project an official title and a release date. During the always anticipated Marvel Studios showcase in San Diego Comic-Con's Hall H, studio head Kevin Feige revealed the film will be called Captain America: New World Order, and will hit theaters May 3, 2024.
Who's in the cast of Captain America: New World Order?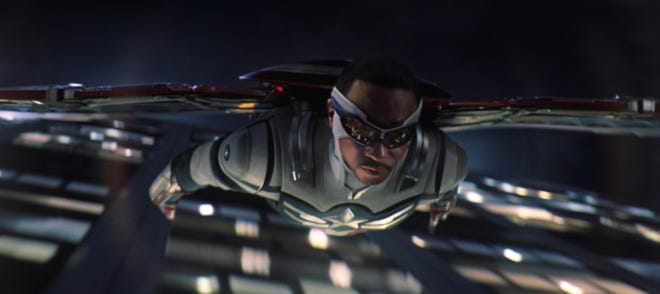 Like most of the modern Marvel Cinematic Universe, New World Order will feature an intriguing blend of familiar faces and rising stars within the MCU, all led by Anthony Mackie as Sam Wilson, the hero formerly known as Falcon who's now wielding the shield as the new Captain America.
Since we last saw Mackie's Cap in The Falcon and the Winter Soldier, it makes sense that some old friends from that series will be along for the ride. We already know that Carl Lumbly is back as secret retired Super Soldier Isaiah Bradley for the film, as is Danny Ramirez as Joaquin Torres, the airman poised to take over the mantle of Falcon from Sam.
Then come the more surprising names. At the D23 Expo back in 2022, Marvel revealed that Tim Blake Nelson will return to the MCU as the supervillain The Leader for the first time since The Incredible Hulk in 2008, adding an interesting new wrinkle to a possible plot. Just weeks later, Harrison Ford was announced as General Thaddeus "Thunderbolt" Ross for the film, a huge get for Marvel Studios even considering their already stellar roster of talent. In early 2023, we got yet another surprise casting announcement with the news that Liv Tyler will also be back in the MCU for the first time since The Incredible Hulk, reprising her role as Thunderbolt's daughter (and Bruce Banner's old flame) Betty Ross. But it's not all about old faces. New characters will be on deck for the film too, including Shira Haas as the Marvel heroine Sabra.
Obviously, there are still more names to add to this cast, but New World Order has a pretty deep bench of major players already, to say the least.
Who are the creators of Captain America: New World Order?
In 2021, when a follow-up film to The Falcon and the Winter Soldier was announced, Marvel revealed that two of the Disney+ show's writers would be taking on scripting duties. Malcolm Spellman, who served as showrunner on The Falcon and the Winter Soldier, stepped up to handle the story, alongside fellow series writer Dalan Musson, who was credited with one of the show's pivotal episodes.
In the summer of 2022, shortly before the film's title was revealed at San Diego Comic-Con, Julius Onah was tapped as the director for the project. Onah's previous credits include the thriller Luce and the sci-fi/horror film The Cloverfield Paradox. Elsewhere behind the camera, Marvel Studios producers Kevin Feige and Nate Moore are attached to the project, keeping the MCU brain trust intact.
What will Captain America: New World Order be about?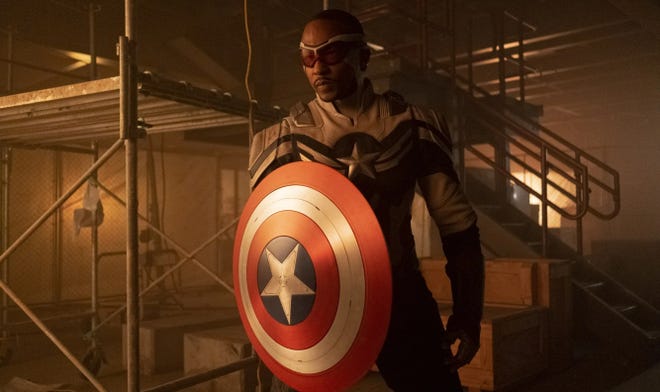 As of the spring of 2023, the actual plot details surrounding New World Order are still very much under wraps. The only clear story pillars so far, until Marvel reveals more, are the characters themselves, and what it might mean when they come together for a new adventure.
What we do know, of course, is that the film will focus heavily on Sam Wilson getting used to his Captain America mantle, a role he was reluctant to take on even after Steve Rogers (Chris Evans) passed the shield on to him at the end of Avengers: Endgame. We also know that The Leader will play a major role as a villain, and that Thunderbolt Ross has been elected President of the United States. Last time Ross and Wilson went toe-to-toe, it didn't end well, and of course The Falcon and the Winter Soldier revealed the U.S. government's attempts to install another Captain America, John Walker (Wyatt Russell), in the role. Whether or not Ross and Wilson will be able to put aside their differences to face a new threat, of course, remains to be seen.
Why was Thunderbolt Ross recast for Captain America: New World Order?
From the beginning of the Marvel Cinematic Universe back in 2008, the role of Thunderbolt Ross was played by the legendary William Hurt, who played the character all the way through Captain America: Civil War, Avengers: Infinity, and Avengers: Endgame, and even came back for a flashback appearance in Black Widow. Through Hurt, we watched Ross rise from general to Secretary of State, and saw him frequently clash with the more rebellious members of The Avengers.
Sadly, Hurt passed away in March of 2022 after a battle with cancer, leaving the role vacant for upcoming MCU appearances. Harrison Ford later signed on to replace Hurt in the role, explaining to The Hollywood Reporter that Marvel movies felt like something he wanted to try.
"I thought, 'Everybody else seems to be having a great time,'" Ford said. "I watch all these terrific actors having a good time [in Marvel movies]. I like doing something different to what I've ever done and pleasing people with it. So I'll try a piece of that."
What do I have to watch to prepare for Captain America: New World Order?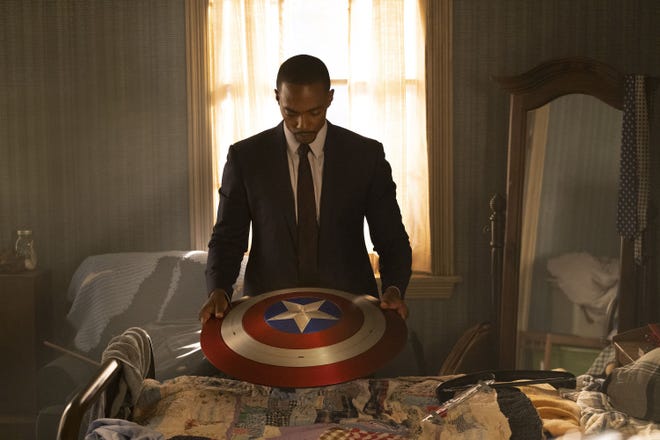 In the Marvel Cinematic Universe, everything is connected to everything else in some way or another, so the more of it you watch, the more prepared you are for whatever might be coming. Still, if you want to focus solely on what's going on with New World Order, there are a few key stories you'll want to understand.
Most obviously, the film is a direct follow-up to the events of The Falcon and the Winter Soldier, so you'll want to dig into that Disney+ series to understand what Sam Wilson's been through to get to this point, and where he stands as the movie begins. Working backwards for there, the events of Avengers: Infinity War and Avengers: Endgame help to set up how Sam was chosen to be the new Captain America, and how and why Steve Rogers chose to leave the shield behind.
If you want to go even further back, Captain America: The Winter Soldier and Captain America: Civil War establish Sam Wilson's partnership with Steve Rogers, and lay out how Sam becomes a superhero in the first place. And while you're at it, you might want to watch Captain America: The First Avenger as well, just so you're caught up on the whole Cap saga.
Plus, since New World Order will deal with at least three major characters – Thunderbolt Ross, Betty Ross, and The Leader – from the 2008 Incredible Hulk film, you might want to give that movie a rewatch, or a first-time watch. A lot has changed with the Hulk in the intervening years, but the MCU has a way of making everything old new again.
What comics is Captain America: New World Order based on?
As of this writing, we don't have any information on direct comic book ties to the plot of Captain America: New World Order. All Marvel Studios films are, of course, based on the characters and worlds of Marvel Comics, but beyond that, the film could really be based on just about any Captain America story, or none of them, at this point.
That said, there's still some reading you can do to prepare yourself for the film. If you want to check out a comic in which Sam Wilson takes over the Captain America mantle from an aged Steve Rogers, read the All-New Captain America run launched by Rick Remender and Stuart Immonen in 2014, which leads directly into Nick Spencer and Daniel Acuna's Captain America: Sam Wilson story. Or, if you'd like a more recent Sam journey, try out Captain America: Symbol of Truth, launched in 2022.
On the villainous side of things, there is a comic book organization named "New World Order," founded by the Red Skull and appearing only briefly not in Captain America comics, but in Hulk comics. To get a sense of their comic book roots, read Incredible Hulk #403-404 and #456-457.
Then there's The Leader, another villain primarily associated with the Hulk and his supporting cast. If you want to know more about what he's been up to lately, check out the entirety of the superb Immortal Hulk. If you'd like to see what it looks like when the Leader forms a secret group of supervillains to try and manipulate Gamma radiation to create his own living weapons and take down Hulks across the Marvel Universe, check out the Fall of the Hulks event.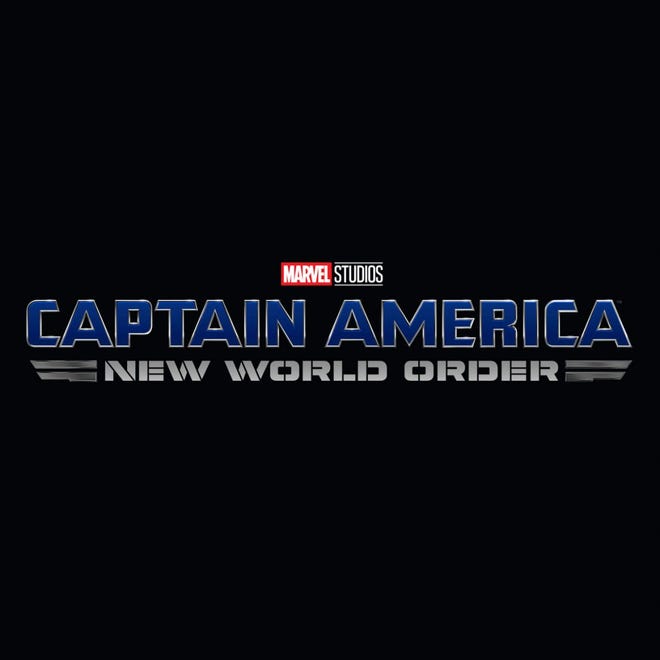 Will Chris Evans return for Captain America: New World Order?
Chris Evans seemed to leave the Marvel Cinematic Universe for good with Avengers: Endgame, giving Steve Rogers a farewell that included a look at the aged Super Soldier and the reveal that he'd gone back in time to live out a happy, peaceful life with Peggy Carter.
Despite that sendoff, though, there are still plenty of questions about what happened to Steve, and how the MCU might eventually address his old age or his alternate universe life. Characters in The Falcon and the Winter Soldier simply refer to Rogers as "gone," and don't confirm whether he died of old age or simply vanished from their lives. Plus, Steve's back-in-time romance with Peggy creates a whole new timeline of possibilities, just in case Marvel ever wants to do another old-school Captain America adventure. So, is it possible?
Onstage at C2E2 2023, Evans himself said he believes there are "more Steve Rogers stories to tell," but also stopped short of saying he'd love to come back right now, saying the movie "doesn't quite feel right."
For the moment, that's all we have to go on, so let's assume that Evans won't appear in New World Order…but entertain the possibility that we could all be pleasantly surprised.
Will there be a sequel to Captain America: New World Order?
These days, everything in the Marvel Cinematic Universe feels like a sequel to something, even if we don't know it yet. That means that no matter what happens after New World Order, we'll get some kind of follow-up on the adventures of Captain America and his friends.
At the moment, there is no confirmed sequel in the works to New World Order itself, but that doesn't mean we won't see more of these characters. The film is set to be part of the "Multiverse Saga" that's already begun in MCU films like Ant-Man and the Wasp: Quantumania, which means at the very least we'll see story threads from this show popping up in the two-part finale of this MCU chapter, 2025's Avengers: The Kang Dynasty and 2026's Avengers: Secret Wars.
---
Upcoming superhero & comic-based movie releases for Marvel, DC, Netflix, and more