ReedPop's Cosplay Central Crown Championships Returns in 2024
Find out all you need to know about the 2024 competition circuit for ReedPop's global cosplay championship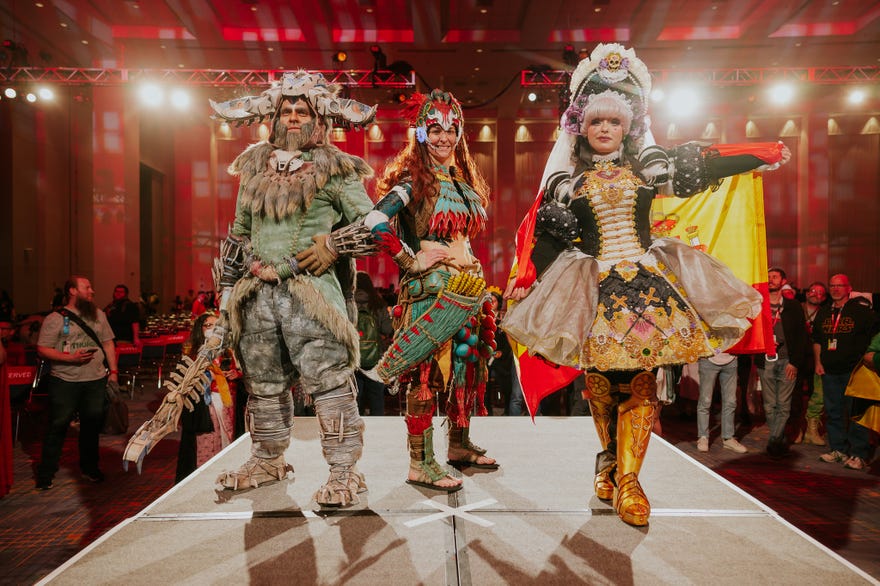 Head to any convention around the world and you'll find yourself surrounded by passionate fans that show their love of their favorite fandoms through cosplay. It's impossible not to be impressed by cosplayers that go all out with their hand-crafted creations! ReedPop events are no exception and the Cosplay Central Crown Championships gives those cosplay artists a chance to shine on stage alongside some of the best makers from around the world.
The Crown Championships, re-launched in 2021 under the 'Cosplay Central' banner, is built on a legacy of ReedPop's incredible international cosplay competitions held in both the UK and USA. They work with independent events around the world, in addition to their own shows, to give the competition worldwide reach. After winning at their local events, the finalists selected to represent their nation or region will head to the global final at Chicago's C2E2 to compete for the title of Crown Champion of Cosplay, a bespoke crown and a cash prize.
Race for the crown at Cosplay Central Crown Championships
The Crown Championships is a celebration of cosplay artistry. The costumes that take to the stage in Chicago are extremely complex, highly detailed, and executed with precision. Each of the finalists are already champions in their home nation so you can be sure to see some incredible costumes from passionate creators.
The competition is judged on their design skills and the construction of the costume. The stage show itself isn't scored, (though the judges may take it into consideration for the final decision) but it's the finalist's opportunity to shine and proudly show off their creations to the world in front of a packed audience.
The competition on stage at C2E2 is a bumper show in three parts:
The last USA regional qualifier
The USA National Final where one overall USA champion will be chosen from the four regional winners
The Global Final to choose a Crown Champion from all of the national finalists selected around the world
In 2023, Steph of Nerds Gone Mild stormed the show at C2E2, claiming victory in the C2E2 regional qualifier, taking the overall USA Champion title and ultimately taking home the Crown. Her costume of Aloy from Horizon Forbidden West blew the judges away with the attention to detail, varied and unusual materials and incredible skills displayed.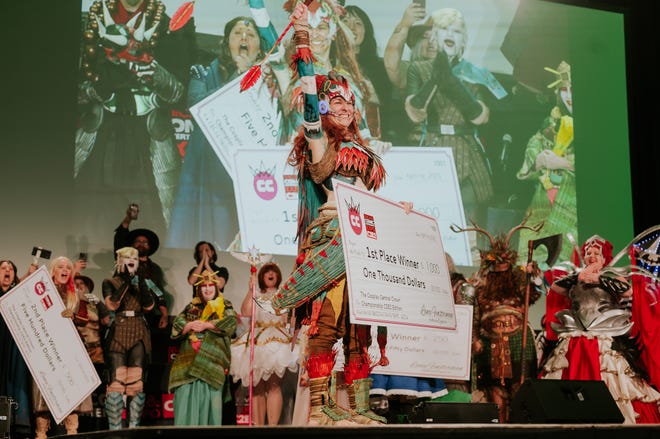 How to take part in the 2024 Cosplay Central Crown Championships
Each partner event is free to set the style and their own rules for their selection but you can check out the rules for the 2024 global final here.
With such a huge cosplay community, ReedPop selects the USA finalist in two stages – regional qualifiers across its four US events and a USA final at C2E2 ahead of the global finalists taking to the stage. Regional qualifiers for the 2024 Championship began at Emerald City Comic Con in March 2023. Florida Supercon followed in July and we can't wait to see who will be part of the competition at New York Comic Con this October. There will be one last chance for USA cosplayers to join the circuit at C2E2 in April 2024 – look out for registrations opening in early 2024.
Down under the Crown Championships returns to PAX Aus on October 6 - 8,2023 for their 10th Anniversary edition. Cosplayers in the UK can try out for the Crown with the qualifier for the 2024 championship taking place at MCM Birmingham Comic Con in December – Registration opens October 20.
Check out our full directory of confirmed participating events: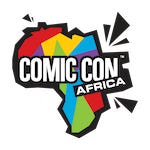 Africa
Where: Comic Con Africa, Johannesburg
When: 22 – 25 September 2023
Registrations close 15 September 2023
Open to: Residents of the African continent
Find out more: Comic Con Africa website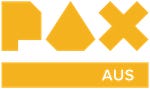 Australia
Where: PAX Aus, Melbourne
When: 6 – 8 October 2023
Registration closes 28 August 2023
Open to: Residents of any Australia and New Zealand
Find out more: PAX Aus website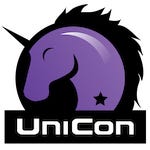 Baltic Region (Latvia, Lithuania, Estonia)
Where: UniCon, Latvia
When: 19 – 20 August 2023
Find out more: Unicon website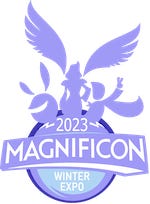 Poland
Where: Magnificon Winter Expo, Kraków
When: 2 – 3 December 2023
Registrations coming soon
Open to: Residents of Poland and any country without a selection event of their own
Find out more: Magnificon website

Spain
Where: Japan Weekend Madrid
When: 23 – 24 September 2023
Registration closes 1 September 2023
Open to: Residents of Spain
Find out more: Japan Weekend website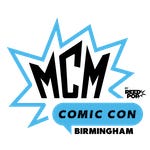 UK
Where: MCM Birmingham Comic Con
When: 1 - 3 December 2023
Registration opens 20 October – 12 November 2023
Open to: Residents of UK and Ireland
Find out more: MCM Comic Con website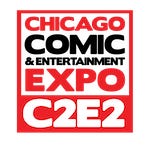 USA
4th regional preliminary and USA National Final
Where: C2E2, Chicago
When: 26-28 April 2024
Registration open: Early 2024
Open to: Residents of USA, Mexico, Canada
Find out more: C2E2 website
Events interested in joining the championship circuit can reach out to the ReedPop team at cosplay@reedpop.com
We can't wait to see who will try and claim the Crown at the Global final next year. You'll be able to see all the action at the final unfold right here on Popverse on the livestream direct from C2E2.