Yes, David Tennant can tie his shoes (we have proof)
Contrary to popular belief (and social posts from his loving spouse), David Tennant has proved he can tie his shoes
At this year's New York Comic Con David Tennant Spotlight panel (moderated by yours truly), David Tennant's white and pink Nike sneakers came untied during the conversation. Though we talked bagels and pizza, the Macbeth curse, and more, that one detail must have stood out to a particular audience members to the point that they became frustrated enough to shout at the stage, "Tie your shoes!"
Tennant, always happy to please, took to the moment with great aplomb and drama, taking a full few moments to tie his shoes onstage, which you can watch in full below.
But - as Tennant's wife Georgia Tennant points out in her below tweet, just because you know how to tie your shoes doesn't quite mean that you know to tie your shoes.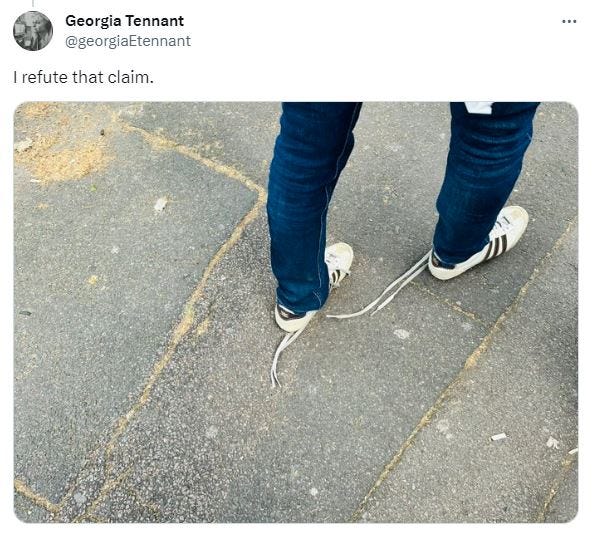 ---
David Tennant: The actor's top 10 scifi & fantasy projects, ranked!