Big Barda is joining DC's Birds of Prey
Popverse has an exclusive look at Stanley "Artgerm" Lau's variant cover featuring the Jack Kirby creation
As if the news that writer Kelly Thompson was reviving the Birds of Prey for DC wasn't exciting enough, this week has also seen Thompson reveal just which heroes make up the latest incarnation of the fan-favorite team. So far, we've seen team leader Black Canary and Cassandra Cain join the line-up, but today's latest addition is big. Literally.
As revealed on social media, Big Barda — the Jack Kirby creation that first appeared in 1971's Mister Miracle #4 — will be joining the team for the upcoming Thompson/Leonardo Romero/Jordie Bellaire series, and Popverse has an exclusive reveal of Stanley "Artgerm" Lau's variant cover featuring the character, which looks a little something like this: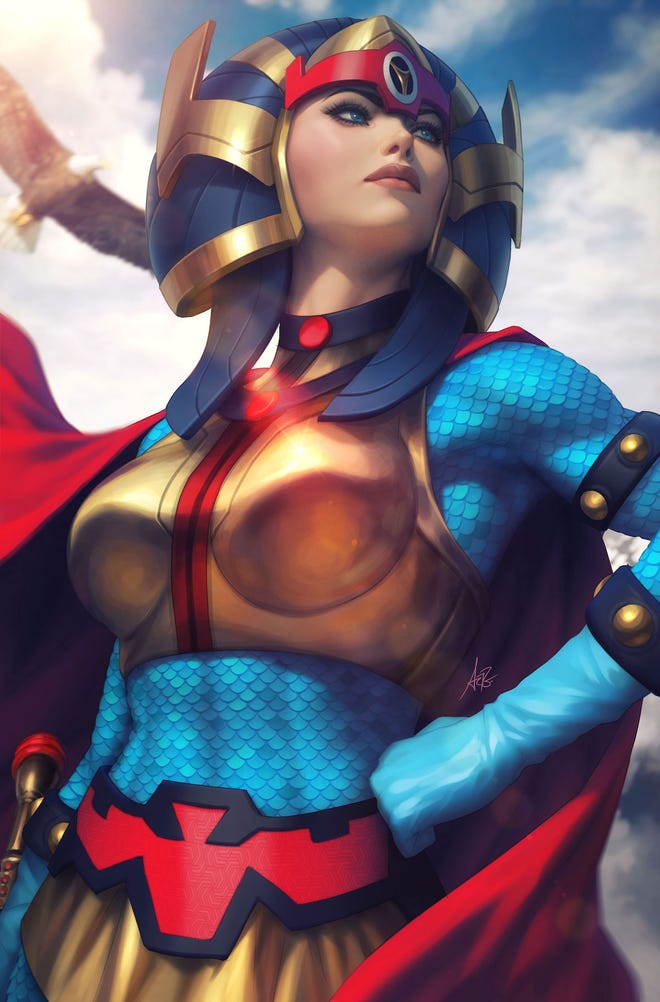 The announcement of Barda's addition to the team means that three of the new Birds of Prey have been unveiled, each accompanied by Romero artwork; all three can be seen in the gallery below. As for any additional members, Thompson has already teased that she doesn't plan to "bring back an exact team that's already existed," so expect some more surprises before the final line-up is revealed.
Read more about the new Birds of Prey right here.
---
The new Birds of Prey is part of DC's wider Dawn of DC initiative.