Birds of Prey returns for the Dawn of DC featuring a whole new team
The series will mark Kelly Thompson's first ongoing series for DC
A fan-favorite team is making its return to the DC Universe as part of the ongoing Dawn of DC initiative, with Black Cloak writer Kelly Thompson announcing that she's helming a new Birds of Prey comic book series for the publisher, and reuniting the Hawkeye creative team to make it happen.
Dawn of "an all-new era"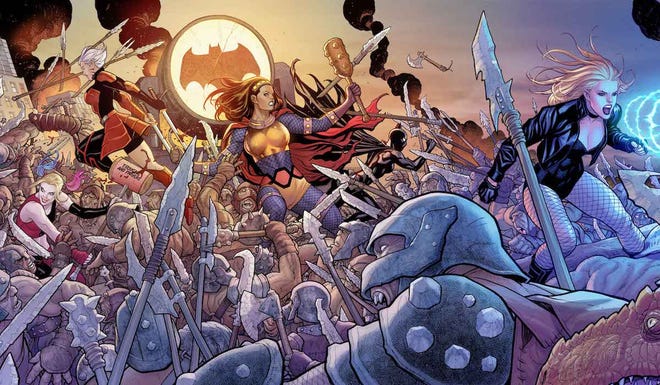 "An all-new era begins," Thompson shared on Twitter, announcing that she's reteaming with her Hawkeye creative partners from Marvel Leonardo Romero and Jordie Bellaire on the series, accompanied by concept art of Black Canary by Romero. "Black Canary is building the most dangerous #BirdsofPrey team yet… who do YOU think will make the cut?"
The new series will mark the first series for DC by Thompson, whose long-running Marvel title, Captain Marvel, is set to end with its 50th issue this month.
"When I say this is a dream come true for me, I mean not just working on the iconic Birds of Prey title, but also the characters we were able to fold in, and the creative team we assembled," Thompson said in a statement from the publisher. "Leonardo Romero and Jordie Bellaire were two of my first partners-in-crime making superhero books and I've been trying to make this happen ever since. It won't surprise anyone to learn that Leonardo and Jordie are even better than they were the last time we worked together—and working together on this wild book is pure magic."
Who are the Birds of Prey?
The traditional Birds of Prey team has consisted of Black Canary, Barbara Gordon, and Huntress — although the cinematic version of the team introduced in 2021's Harley Quinn and the Birds of Prey added Renee Montoya/The Question, Cassandra Cain/Batgirl, and Harley herself to the line-up. Other members through the years have included Manhunter, Lady Blackhawk, and Katana, with a number of other prominent DC heroines having been part of the mix at some point since the team's 1995 introduction.
Ahead of the reveal of the full team line-up Thompson teased on her Substack, "I'll offer ONE hint: You guys know I'm not just going to bring back an exact team that's already existed, right?"
The full line-up for the launch of the series is: Black Canary, Cassandra Cain/Batgirl, Big Barda, Zealot, and Harley Quinn, as can be seen in this graphic from series artist Romero.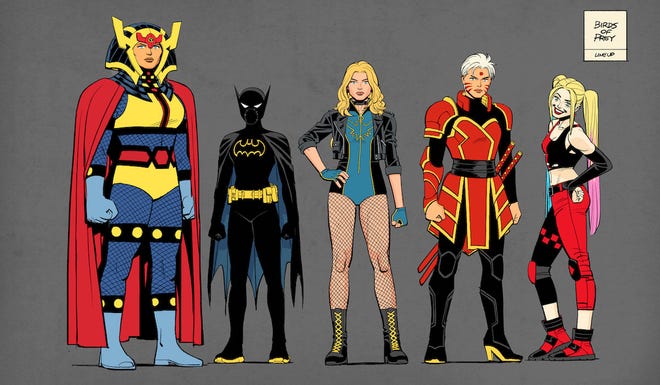 Does that mean that the team will stay consistent throughout the series? Given the history of the group to date, that seems unlikely... a fact underscored by the fact that DC is referring to the team as being brought together by Black Canary for "a personal mission brought to her by a mysterious new ally." What happens when that mission is over? We'll all find out together...
What to look for on the stands
Popverse also had the pleasure of debuting an exclusive variant cover for the series' first issue, by Stanley "Artgerm" Lau, which you can see right here, or in the gallery below, which also features covers for the first issue from Leonardo Romero, Chris Bachalo, Nick Bradshaw, and Frank Cho.
Birds of Prey #1 will be released September 5.
---
Want to know more about the Dawn of DC? Here's what you need.