DC Pride 2023 #1 sells out, gets a rush reprint
The 100+ page anthology will return to stores July 11
DC Pride 2023 #1, the first in a number of Pride Month anthologies to be released to celebrate the company's LGBTQIA+ characters, creators, and fans this year, has been in stores a little over a week… but it's already sold out on the distributor level even with a $9.99 price point, meaning that it's already being rushed back for a second printing.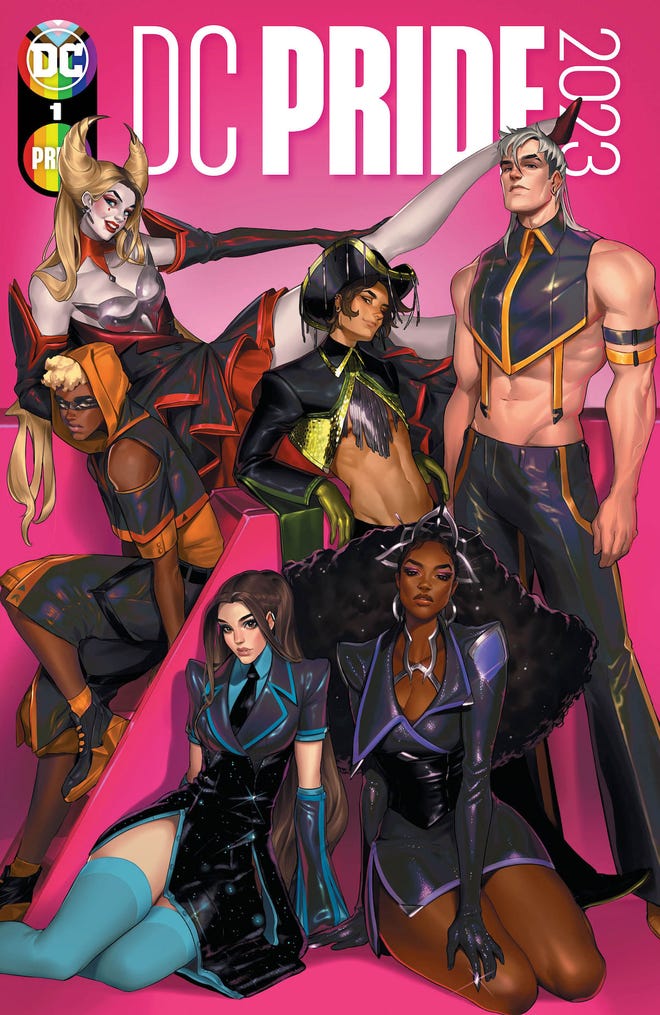 Featuring stories from creators including Christopher Cantrell, A.L. Kaplan, Paulina Ganucheau, Hayden Sherman, Mildred Louis, and Grant Morrison — the latter writing a story that acts as a sequel to both their own The Multiversity miniseries and a storyline from Peter Tomasi and Doug Mahnke's Superman Rebirth series — DC Pride 2023 #1 also features pin-ups from Babs Tarr, Maria Llovet, Brandt & Stein, Claire Roe with Triona Farrell, Travis Moore with Tamra Bonvillain, and more, as well as an introduction by Phil Jimenez, a preview of the upcoming graphic novel Bad Dream by Nicole Maines and Rye Hickman, and a tribute to Rachel Pollack featuring contributions from Neil Gaiman, upcoming Hawkgirl writer Jadzia Axelrod, and others.
Outside of this special issue, DC is also releasing DC Pride: Through the Years, an upcoming 80-page anthology on June 13 that will feature three reprints featuring important issues on DC's LGBTQIA+ history — including the first solo Batwoman story by Greg Rucka and J.H. Williams — alongside an all-new prelude to the upcoming Alan Scott: The Green Lantern miniseries by Tim Sheridan and Cian Tormey; the two talked about that story, and shared exclusive preview artwork on Enter the Popverse with Ashley V. Robinson last week.
The second printing of DC Pride 2023 #1 will feature a recolored cover from Oscar Vega, and be in stores July 11. Digital copies of the issue remain available via Amazon.com and on DC Universe Infinite Ultra.
---