When is Disney's D23 Expo? Looking into the future of Disney, Lucasfilm, and Marvel's landmark event
After 140k people attended 2022's D23 Expo by Disney, the next question is simple: when can we do it again?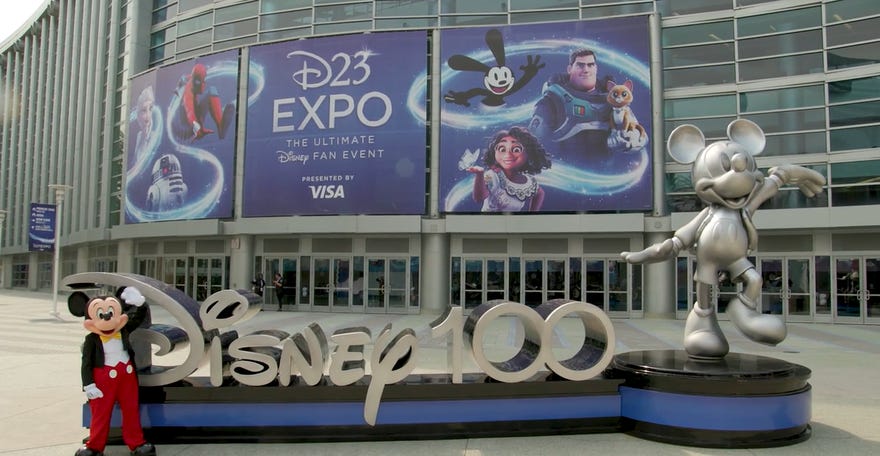 D23 Expo 2022 feels long in the past - and the anticipation for the next D23 Expo has begun.
No, Disney hasn't announced dates for the next D23 Expo... but they will.
When is Disney's D23 Expo?
At this year's Celebration D23 in Florida, it was announced that D23 Expo is actually going to be rebranded as D23 The Ultimate Disney Fan Event. Now when will the event take place? August 9-11, 2024 at the Anaheim Convention Center.
This year, however the weekend's festivities will be expanded, with evening programming at the Honda Center (also in Anaheim) and even a D23 baseball night at the Angels Stadium on August 4. There was even some mention of programming at Disneyland itself!
Where is Disney's D23 Expo 2024?
Disney's D23 Expo 2024 will take place not only at the Anaheim Convention Center, but at the Honda Center too. There have also been some promises of other D23 programming throughout the week, including events at Disneyland and Angel Stadium.
When do Disney's D23 Expo tickets go on sale?
Tickets for Disney's The Ultimate Disney Fan Event will go on sale next spring, so keep your eye out!
What is Disney's D23 Expo?
D23 Expo is the Walt Disney Company's official pop culture convention. What does D23 mean? The 'D' stands for Disney and '23' stands for 1923 - the year in which Walt Disney founded the company. Launched in 2009, D23 Expo is usually held biennially (every other year), although it skipped 2021 due to the COVID-19 pandemic.
D23 Expo is one part pop culture convention, one part musuem exhibition, and one part gift shop. On its show floor it routinely hosts a cavalcade of new and hard-to-find merch from across the Disney family of companies, and in some cases the only North American appearances of Disney merch from the international parks. In the panel rooms, each D23 Expo features the Disney Legends awards ceremony, showcases from Disney's film studios (Walt Disney Animation, Walt Disney Studios, Marvel Studios, Pixar, and 20th Century Studios), an always-exciting Disney Parks presentation, and various historical exhibits from the company's past.
Where is Disney's D23 Expo?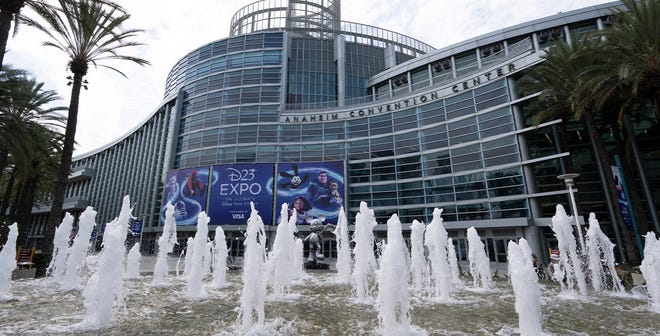 Since it's debut in 2009, the D23 Expo has been held biennially at the Anaheim Convention Center in Anaheim, California - literally steps away from Disney's first theme park, Disneyland. It has held a smaller, sister event in Japan called D23 Expo Japan in 2013, 2015, and 2018.
Could the biennial D23 Expo be held somewhere besides Anaheim, California? It's possible. Disney's other major convention, Star Wars Celebration (co-produced by Popverse's parent company ReedPop), has been held in Essen, Germany, London, England, Chiba, Japan, Orlando, Florida, and Chicago, Illinois. But given Disney's extra strong ties to the Anaheim area (and no doubt the ease of Disneyland being next door), it'd be a surprise to many if it ever tours outside of the Los Angeles area.
---
Interested in making your own predictions of what might be announced and shown at the next D23 Expo? Check out
everything that Popverse covered at D23 Expo 2022
.