Disney+ needs to do Ms. Marvel Season 2 regardless of the success of The Marvels
As rumors fly about the future of Kamala Khan, there are plenty of good reasons to greenlight a second season of Ms. Marvel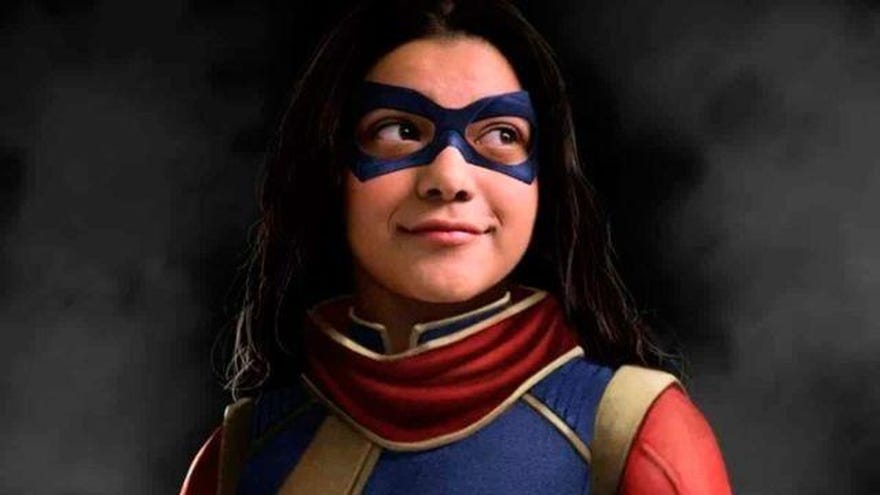 Eager to hear more about season two of Ms. Marvel in the wake of her upcoming feature film debut in The Marvels? Well, don't look for announcements of a release date just quite yet...
In September Ms. Marvel series directors and executive producers Adil El Arbi & Bilall Fallah, commonly known as Arbi & Bilall, told the Playlist's Discourse podcast that the future of Ms. Marvel was dependent on the success of The Marvels, which comes out November 10.
Most have interpreted Arbi & Bilall's comments to mean that in order for Disney+ to greenlight a second season of the streaming show, the film will have to perform well. If that's the case, it represents a real error of judgment on the part of the company, one that serves neither the character nor the long term future of the MCU.
The Disney+ case: Caution is paramount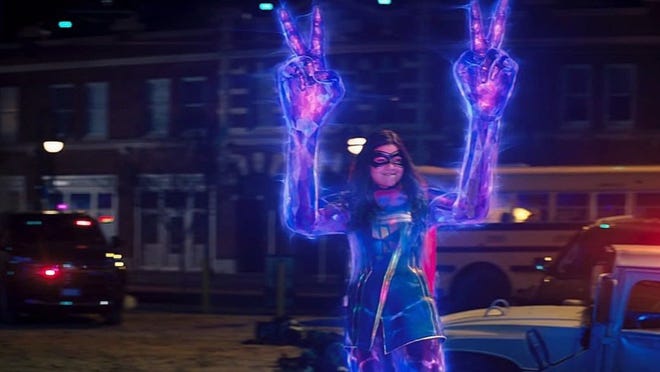 Let's start with reasons against a second season of Ms. Marvel. Disney+ lost over two million subscribers at the end of last year, due largely to the company losing the streaming rights to Indian Premiere League cricket on its Indian streaming service Disney+ Hotstar. That's a lot of money. And even that aside, between the writers' and actors' strikes and the overall shaky financials of streaming as a whole, many things that would have been a no-brainer two years ago have become a hard sell.
The word on the street last year was that Ms. Marvel season 1, which is based in part on the first issues of the 2014 comic, did not bring in the eyeballs of other Marvel shows—although notably, Disney+ does not reveal its viewer numbers, so we don't actually have the full picture. But the argument could also be made that it's not like Kamala Khan is going away. Whether on TV or in the movies, she's absolutely going to be a major player in the MCU going forward. If fans have indeed not watched her series, maybe they're telling Marvel that's not where or how they want to find her.
The Marvels is not a Ms. Marvel movie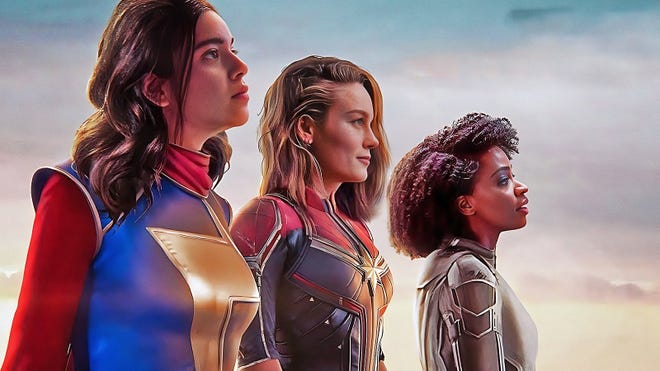 From the trailers it's clear that Kamala Khan is going to be a big part of The Marvels. She's positioned in the film in the classic role of the new kid learning the ropes from established heroes Carol Danvers and Monica Rambeau.
Having said that, to evaluate people's interest in Kamala based upon the success or failure of that film ignores a number of important facts. First, people are not going to movies like they used to. Most of Marvel's weakest showings have happened post-pandemic. In fact, the only Marvel films that have had strong showings since 2020 have been the seemingly final chapters in their characters' stories, like Guardians of the Galaxy 3 or Thor: Love and Thunder, tales of the multiverse, like Doctor Strange in the Multiverse of Madness, or both—Spider-Man: No Way Home.
Second, Carol Danvers—for whom this movie serves as the sequel to her 2019 debut Captain Marvel—has been poorly served since her standalone film. Having been initially touted as a groundbreaking new character who would add a whole new dimension to the MCU, Danvers has since 2019 been written almost entirely as a grim warrior who shows up for a few minutes in big event movies like Avengers: Endgame, then disappears back to whatever she's doing in outer space. Little about her in these films has the personality or charm of her own film.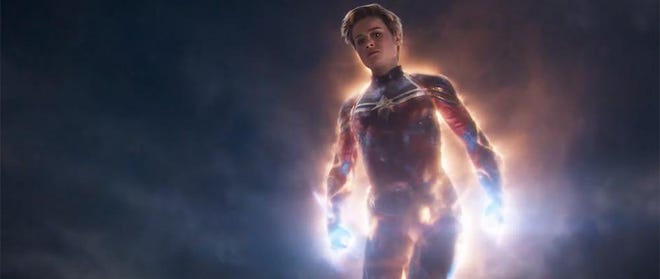 Having been reduced to a dour cameo queen, is there an audience still hungry for Carol Danvers? One would hope so, but we won't know until the film comes out. And if there isn't, that's got nothing to do with the viability of Kamala Khan as a TV character.
Kamala Khan is better served in a TV format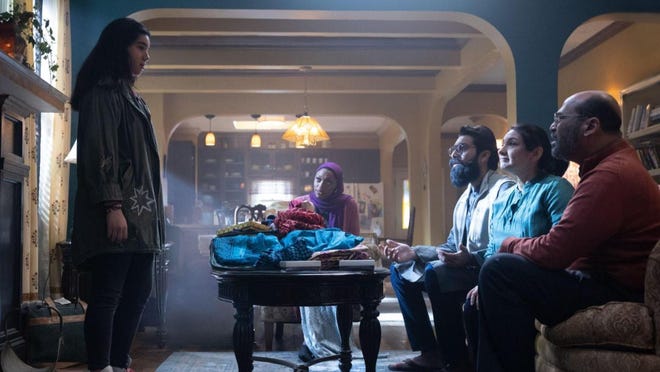 As a character Ms. Marvel is most often compared to Spider-Man, a hero who has done more than fine without ever having a Disney+ TV series. The fact that actress Iman Vellani has already proven to be such a delightful performer as Kamala only underlines the question of whether she actually needs a television show. If Marvel can build a film franchise around her—especially at a time when the future of Tom Holland's Spider-Man is in question—why shouldn't they?
But Kamala Khan is also different in important ways from Peter Parker. Peter's whole world consists of just a few characters: Aunt May, Mary Jane, Ned Leeds, J. Jonah Jameson and whoever the villain is. His personal relationships are so few, in fact, the MCU was able to weave Tony Stark and Happy Hogan into his life without inhibiting the arcs of anyone else.
Kamala Khan's life is much complex. She has parents, a brother, a sister-in-law and a bunch of important friends including the guy she kind of loves. Local, ethnic and religious communities also play major roles in her life.
None of that is to say she can't go to space and have a big adventure, as it appears we're going to see in The Marvels, or that she can't serve on a team. But in super hero films it's hard to serve many non-powered characters; most end up getting Aunt May-ed into either a damsel in distress, a source of conflict or a voice of encouragement. And if the film in question is meant to also have some significance in the broader MCU narrative, the challenge is even greater.
Perhaps a set of films built around Kamala and her life in Jersey City could work. The Black Panther films certainly offer an example of how to do that well, much of which comes down to allowing the world of the film to exist largely in isolation from the broader MCU.
But after two films, what's the rumored next step for the Black Panther franchise? A TV series. It only makes sense: With more screen time and more complex and numerous plotlines, TV provides a far greater opportunity to dig into characters and worlds.
The MCU will only benefit from a deeper investment in the world of Kamala Khan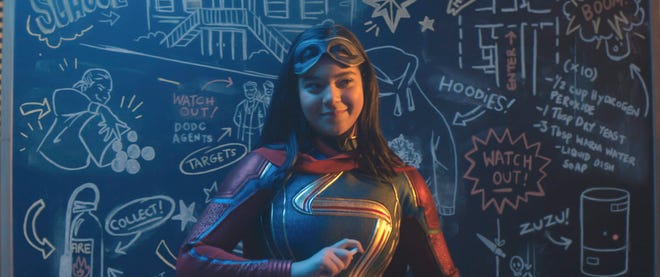 We can't know for certain how many people watched season one of Ms. Marvel. But assuming it has not had the viewership of other Marvel shows, it's worth noting that unlike Loki, Scarlet Witch or Hawkeye, Ms. Marvel focused on a hero that was largely unknown. Kamala Khan has been a comic book character for less than 10 years.
She's also a member of religious and ethnic communities that have not been well represented in American pop culture. That's a lot to have to overcome.
The show was definitely a success by other standards. Its depiction of Pakistani-American and Muslim life has been celebrated by Pakistani- and Muslim-Americans and by television critics. And characters like Kamala or America Chavez, Shang-Chi, and She-Hulk represent not just a new wave of heroes for the MCU, but the possibility of new kinds of stories, something the MCU sorely needs. (Seriously, is anyone excited about Kang at this point?)
Giving Kamala Khan a higher profile by way of putting her in the movies is a big deal. But if her stories aren't able to reflect the richness and complexities of her experiences as a young Muslim-American woman and a first generation Pakistani-American, she serves neither Marvel's needs nor the experience of the community of which she is a part.
No matter whether The Marvels is a hit or a flop, Iman Vellani and Kamala Khan are stars. So forget about ratings for a moment, Marvel. Listen to the cheers of the fans, the ideas of the creators you hired and the feedback of the community of which Kamala is a part. You're onto something truly special here. Be like Kamala. Stick with it.
---
She-Hulk reveals the 6 rules all Marvel superheroes must follow during battle
Upcoming superhero movies: What's coming soon from Marvel, DC, and other superhero films