The Flash: How to watch Ezra Miller's Flash in release and chronological order
Want to get started on watching Ezra Miller's Flash? Here's how to do it
Are you ready to race into action and adventure? Comic book cinema is full of many colorful superheroes, but none of them are as fast as the Flash. Ezra Miller began portraying the Flash in the 2016 film Batman v Superman: Dawn of Justice, and they've gone on to reprise the role many times. Now Miller is starring in their own Flash film, which is set to hit theaters this summer. Buy tickets on Fandango or Atom Tickets.
You don't need to be as fast as Barry Allen to keep up with the Flash's film career. In fact, you don't even have to leave your couch. To help prepare you for the upcoming film, Popverse has put together a guide to help you watch Miller's Flash in release order, chronological order, and more.
It should be noted that Ezra Miller identifies as non-binary. As a result, this article will be using they/them pronouns when it refers to Ezra Miller the actor, and he/him pronouns when it refers to the fictional character Barry Allen.
How to watch Ezra Miller's Flash in release order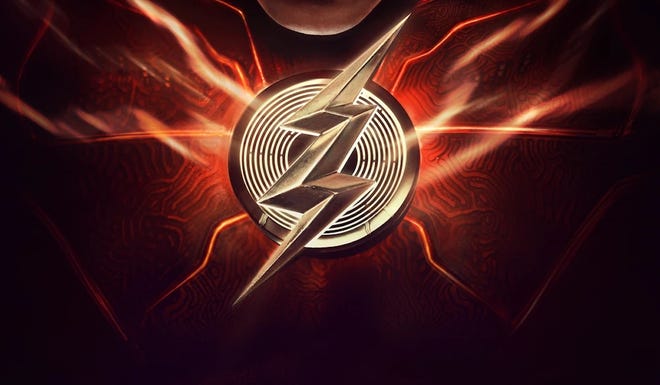 If you're looking to watch all of Ezra Miller's appearances as the Flash, here is a watchlist sorted by release date.
It's worth noting that most of these appearances are brief cameos. So far, the only full-length appearances by Ezra Miller are Justice League (2017), Zack Snyder's Justice League (2021) and The Flash (2023).
How to watch Ezra Miller's Flash in chronological order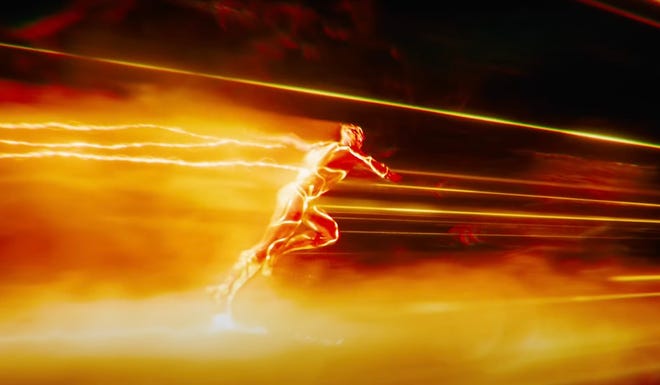 If you would prefer to watch Ezra Miller's adventures as the Flash in chronological order, here is how you would do it.
You've probably noticed that the release order and chronological order are nearly identical. That's because most of Flash's adventures have been told in order, which is odd for a character that is known for jumping around the timeline. In fact, the only difference between the release order and chronological order is the placement of Zack Snyder's Justice League. Speaking of which….
Why are there two Justice League movies? Are they the same film?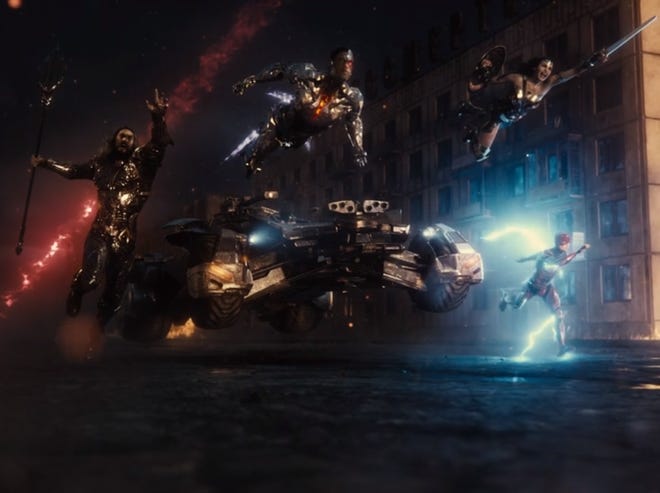 In 2017 director Zack Snyder stepped down from the Justice League film after experiencing a personal family tragedy. Warner Bros. hired Joss Whedon to take over the production. Whedon made some changes to the original script and shot new scenes with the cast. The original theatrical release of Justice League credits Zack Snyder as the director, but in truth only a fraction of his scenes were used.
Snyder's fans campaigned for the release of the original footage, which was dubbed 'the Snyder Cut.' In 2021 WB obliged, releasing Zack Snyder's Justice League on HBO Max. Although most of the footage was from the original production, Snyder also shot a few minutes of new scenes with the original cast.
Can both be considered the same film? It depends on how you look at it. On the one hand, both films have the same basic story, and some scenes are identical. On the other hand, both films have their own tone, and certain events play out differently. Think of them as different versions of the same story.
What is the DCEU?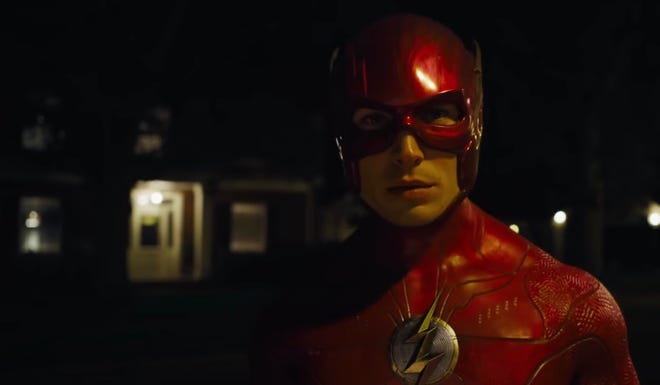 The DC Extended Universe is the name of the continuity shared by DC's live-action movies, and some of their television shows. The Flash is one of the many films that takes place within that continuity. The DCEU exists on its own, and isn't canon to the events of the comics, the Arrowverse, or some of DC's unrelated films. Not all live-action DC films take place within the DCEU. For example, The Batman (2022) and Joker (2019) take place in their own universes.
If you aren't sure which live-action films are DCEU, or you want to watch the complete franchise in order, check out our handy guide.
Did Ezra Miller's Flash crossover with Grant Gustin's Flash?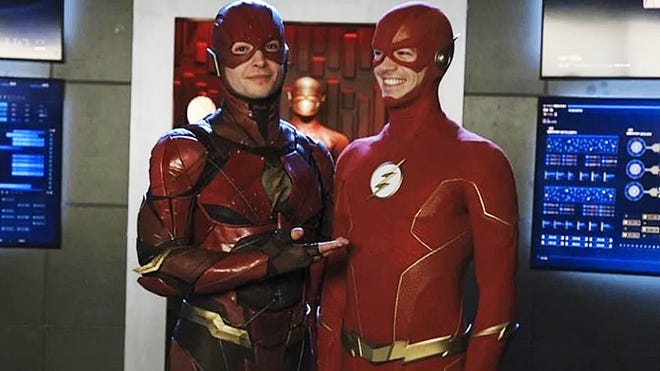 While Ezra Miller was donning the scarlet suit on the big screen, Grant Gustin was starring as Barry Allen in The Flash, a primetime superhero drama airing on the CW. The Flash ran (no pun intended) for nine seasons before concluding in 2023, weeks before the release of Miller's Flash film. The Flash television series took place in the Arrowverse, which was a shared continuity between the CW's various superhero dramas.
There is no connection between Grant Gustin and Ezra Miller's versions of the character, except for one brief crossover. Funnily enough, the meeting happened on an episode of Arrow, instead of The Flash. The Arrow episode was part of the 'Crisis on Infinite Earths' television event, which crossed over the CW network's various DC superhero shows.
During the Arrow episode, Flash (Grant Gustin) comes across another version of himself (Ezra Miller) while traveling through the Speed Force. The two of them compliment one another on their costumes, and briefly talk about all the things they have in common. However, the moment is fleeting, and Barry (Gustin) finds himself pulled to another part of the Speed Force. According to Arrow executive producer Marc Guggenheim, the scene came together at the last minute after the crossover had finished shooting. Only a small crew was used to film the scene, in hopes that it wouldn't leak.
The episode is included in our watch order list, but it's okay to skip it if you're pressed for time. It's a fun moment that celebrates the legacy of both actors, but it's a short scene that isn't essential to understanding Ezra's future film appearances.
Where can I stream Ezra Miller's Flash?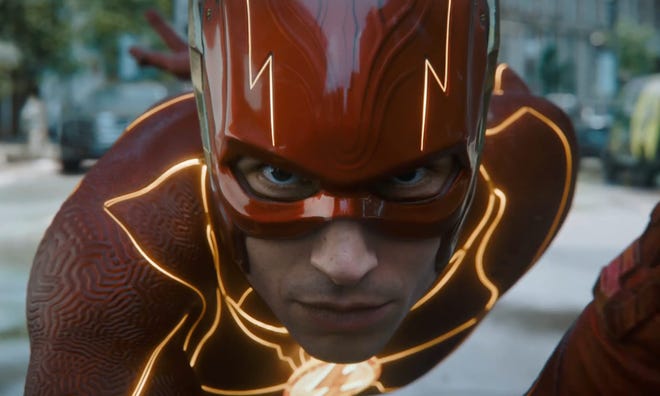 All the film and television shows listed in our watch order are available as physical media, and digitally from various video-on-demand services such as Vude, Amazon Prime Video, and iTunes. If you're a subscriber to the Max streaming service (formerly known as HBO Max), then you're all set. Every title listed in our watch order is available to stream on Max, with no extra purchase necessary. The only exception is Ezra's appearance on Arrow, which can currently be found on Netflix. As of now The Flash film isn't available on any streaming services, but it will end up on Max once its theatrical run concludes.
What do I need to watch before I see The Flash movie?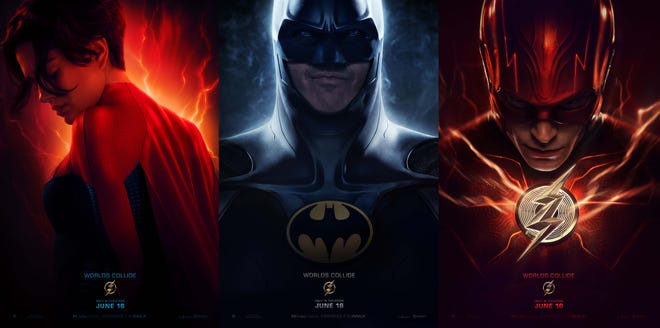 According to DC Studios co-president James Gunn, you don't need to have any prior knowledge before seeing The Flash. In other words, if you're itching to go to the theater and see the movie, don't feel obligated to go through our entire watch order first. However, if you do want to get some preparation, I would suggest at least watching Justice League (either version) as an introduction to the character.
The Flash film will also be using elements from Michael Keaton's Batman films (Batman and Batman Returns) and the 2013 film The Man of Steel. Those movies were not on our initial watch order list because the Flash isn't in them, therefore they aren't Flash films. While those films aren't essential to enjoying The Flash, they will give you some extra context which could enhance your viewing experience.
Will Ezra Miller be replaced as The Flash?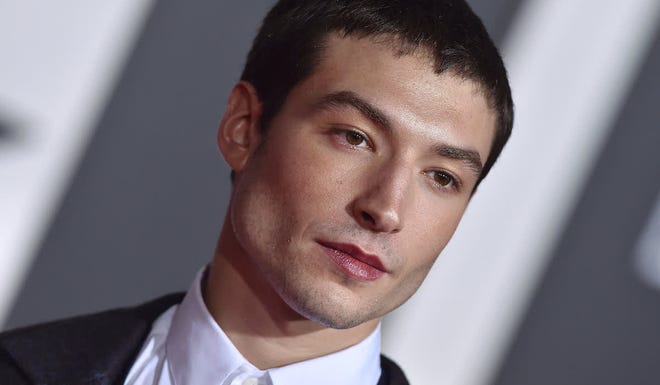 As of this writing, Ezra Miller's future as the Flash is uncertain. The actor has had a series of incidents with the law, which have called their future as the character in question. DC's film slate is also undergoing a transition, as DC Studios co-presidents James Gunn and Peter Safran are looking to build a new cinematic universe. As a result, some actors will be recast, while others will remain. During an interview with AP Entertainment, Gunn was asked about Miller's future as the Flash. "We're just going to have to wait and see. We'll see how things go," Gunn replied.
Safran had previously stated that he and Gunn fully supported Miller, noting that the actor was undergoing treatment. "When the time is right, when they feel they are ready to have the discussion, we'll all figure out what the best way forward is but right now, they are completely focused on their recovery," Safran said.
If there are any changes to Miller's status as the Flash, Popverse will be sure to report.
Where else can I follow the DCEU Flash?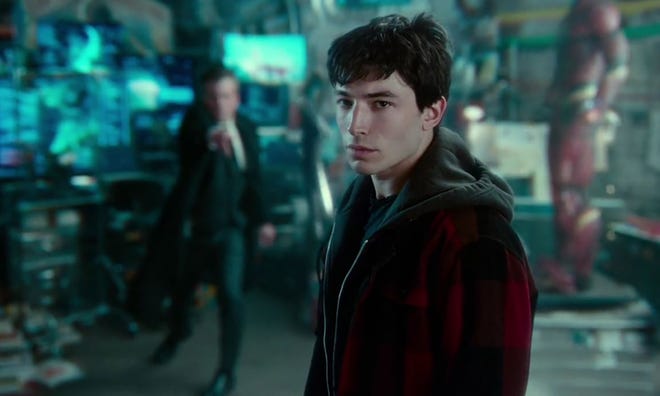 If you want to explore the DCEU version of the Flash outside of film and television, there are a few ways to do that. In 2022 DC Comics published The Flash: The Fastest Man Alive, a three-issue series which served as a prequel to the 2023 film. The comic picks up where the Justice League film (both versions) left off, as Barry tries to forge his path as a hero. We even get to see him train alongside Batman. The Flash: The Fastest Man Alive is available in comic shops, bookstores, and digitally on DC Universe Infinite.
In 2017 DC collaborated with Mercedes-Benz to create a special tie-in comic for the Justice League film. Mercedes-Benz Presents: Justice League was a series of short comics that were released on Instagram. The short vignettes featured members of the League driving a Mercedes-Benz between their various adventures. The heroes would often marvel at how awesome the car was. It was a promotional tie-in, what else do you expect? The Mercedes-Benz comics are probably not canon, so don't feel obligated to track them down unless you're a completist.
---
For more on the upcoming DC film, check out our The Flash guide.