DC's The Flash movie: The cast, the trailers, the release dates, the controversy, and more behind the next big live-action superhero film
Barry Allen deals with Supergirl, Zod, and two Batmen in this summer's big event
After a number of false starts, Barry Allen is finally running into movie theaters in his own solo movie this week, with The Flash arriving June 16. It's been described by none other than DC Studios co-chief James Gunn as "probably one of the greatest superhero movies ever made," as well as a movie that "resets everything," which certainly makes it sound worth the wait — but what, exactly, is The Flash all about? We're glad you asked, because we're ready to tell you.
"From director Andy Muschietti (It) and screenwriter Christina Hodson (Birds of Prey), The Flash holds its own as two-and-a-half hours of fun entertainment rooted in a fairly traumatic story,"
writes Popverse Deputy Editor Tiffany Babb in our review of the film
. "The humor, which is front and center for most of the movie, mostly works, but what really holds the film together is Ezra Miller's nuanced performance as Barry Allen and… Barry Allen. Miller adds a lot of pathos in their performance of two very different Barrys, and those performances tell us a lot about the nature of Barry Allen's life and character."
Want more? Here's everything you need to know about the DCEU's next film.
What is The Flash story?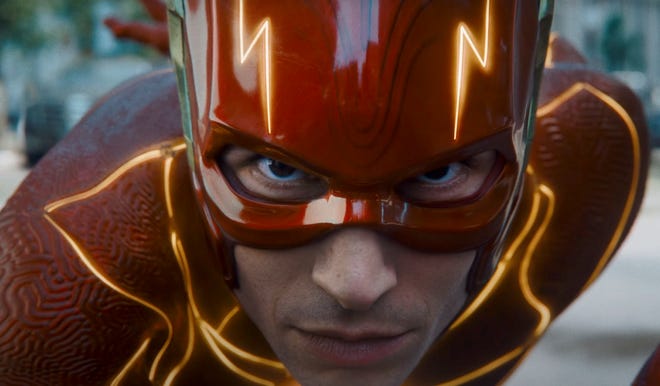 The official studio description of the movie says it all:
"Worlds collide in The Flash when Barry uses his superpowers to travel back in time in order to change the events of the past. But when his attempt to save his family inadvertently alters the future, Barry becomes trapped in a reality in which General Zod has returned, threatening annihilation, and there are no Super Heroes to turn to. That is, unless Barry can coax a very different Batman out of retirement and rescue an imprisoned Kryptonian… albeit not the one he's looking for. Ultimately, to save the world that he is in and return to the future that he knows, Barry's only hope is to race for his life. But will making the ultimate sacrifice be enough to reset the universe?"
Wait. The "ultimate sacrifice"? That doesn't sound good.
What Flash comics is this based on?
The inspiration for this particular storyline is the 2011 DC event Flashpoint, in which Barry Allen went back in time to prevent the murder of his mother, only to accidentally alter the timeline quite dramatically as a result. While not every one of the changes to the timeline in Flashpoint have been mirrored in The Flash — the Batman of The Flash still appears to be Michael Keaton's Bruce Wayne, not his father Thomas Wayne, for example — others appear to be echoed in unexpected ways: Sasha Calle's Supergirl appears to be coming from a similar narrative place as Flashpoint's "Project Superman," for example.
The question for now is, will The Flash end up having a similar conclusion to Flashpoint? After all, in the latter story, the timeline didn't turn to normal even after Barry fixed his mistake, resulting in the creation of 'the New 52' — could a similar event happen in The Flash, creating the new DCU that we know is coming…?
Who is in the Flash cast?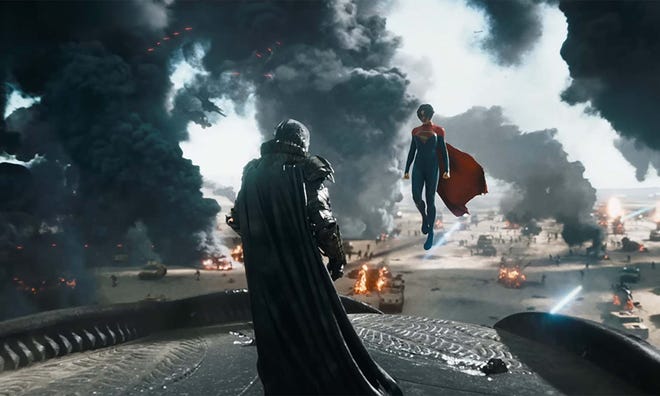 Ezra Miller returns to the role of Barry Allen/The Flash in this movie after his appearances in Justice League, The Flash TV show's Crisis on Infinite Earths crossover episode, and Peacemaker, but he's not alone, with some familiar faces amongst the rest of the cast:
Additionally, Saoirse-Monica Jackson, Rudy Mancuso, and Luke Brandon Field have been cast in undisclosed roles.
There is a toy release tied into the film, hinting that the Flash variant Dark Flash will be in the the film.
And at the end of May, The Flash's director revealed a shocking surprise cameo that even though announced we feel is a spoiler for who it is and who plays them. If you're curious read here.
Who made The Flash?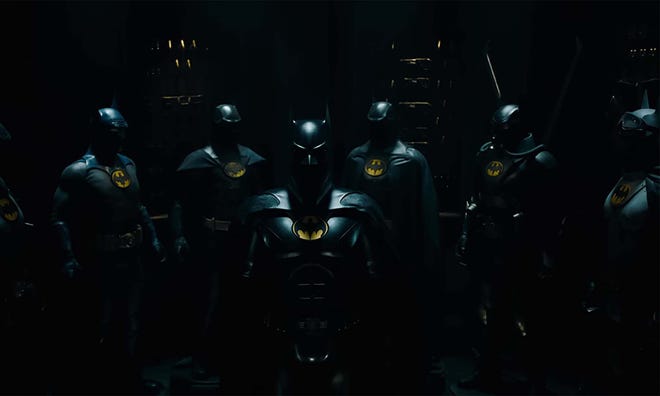 The movie is directed by Andy Muschietti, who's known for making both of the recent IT movies adapting Stephen King's classic horror novel, from a screenplay by Christina Hudson, who's known for writing the Birds of Prey movie. The story for the movie was written by John Francis Daley & Jonathan Goldstein (Dungeons & Dragons: Honor Among Thieves, Spider-Man: Homecoming) and Joby Harold (Army of the Dead). Producers on the movie are Barbara Muschietti and Michael Disco, with executive producers Toby Emmerich, Walter Hamada, Galen Vaisman and Marianne Jenkins.
What are the major Flash trailers?
The first trailer for the movie debuted during this year's Super Bowl, showing Miller speeding onto the big screen this summer alongside a cast list that also includes the return of Keaton as Batman for the first time in three decades, as well as Michael Shannon reprising his role as General Zod from 2013's Man of Steel — oh, and a new onscreen Supergirl in the form of Sasha Calle, to boot. Take a look:
A second trailer was released in connection to Warner Bros. Discovery's CinemaCon, placing the emotional and physical stakes of the movie in more context. Sure, it could be the end of the world, but perhaps more importantly, there's some very broken heroes who miss their parents in there as well…
How does The Flash fit in the DC Extended Universe?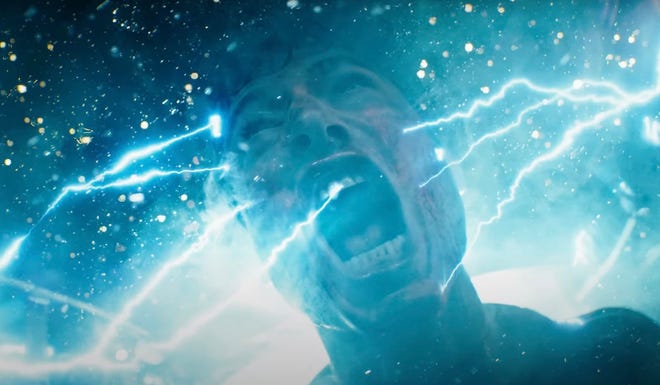 The Flash is a spin-off of 2017's Justice League, which introduced his version of Barry Allen; in addition to Ezra Miller's title character, the movie also features Ben Affleck's Batman, as well as Michael Shannon's General Zod from 2013's Man of Steel. All of which is to say, this movie is very connected to the DC Extended Universe, as the core continuity of the past 10 years' worth of DC movies has become known. However, it also re-writes that continuity as a result of time travel, meaning that it simultaneously exists outside of the DCEU, as well. Think of it as a time travel/multiverse mash-up, and you should be good.
To help you further, we have a guide to how to watch The Flash in movies & TV.
Which Batman is in The Flash?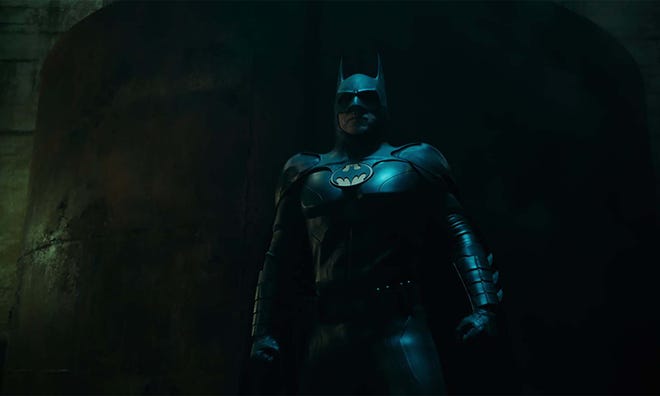 Which Batman do you want? Both Ben Affleck and Michael Keaton appear as Bruce Wayne/Batman in this movie, thanks to the reality-altering effects of Barry Allen's time traveling. In theory, this doesn't just mean some fun stunt-casting; it means that the events of Tim Burton's two Batman movies are, in some particularly convoluted way, now part of DCEU canon. But what about the Batman '89 spin-off comic, that's what we want to know…
Will there be a Flash sequel?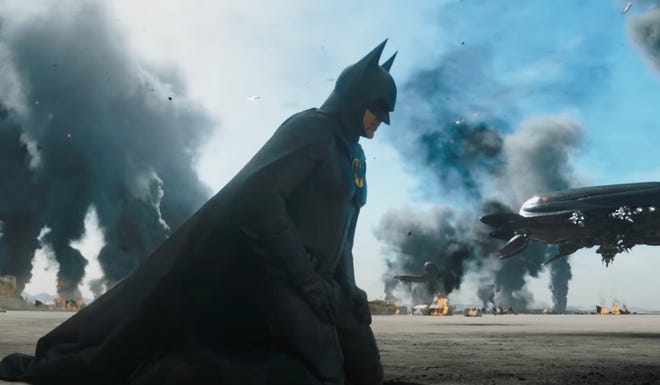 No matter how well The Flash performs at the box office, it's not immediately likely that we're going to see a sequel any time soon. Firstly, DC Studios has announced its movie and television plans for the next few years already, and there's no Flash 2 on that list — although, of course, that could potentially change. To complicate matters, however, the DCEU officially comes to an end with the December release of Aquaman and the Lost Kingdom. It's one thing for the Flash to change realities in his own movie, but could Ezra Miller's Flash survive the end of a cinematic canon and jump to another one altogether…?
To be fair, if any character could, it's almost certainly the Flash…
How have Ezra Miller's arrests affected the Flash?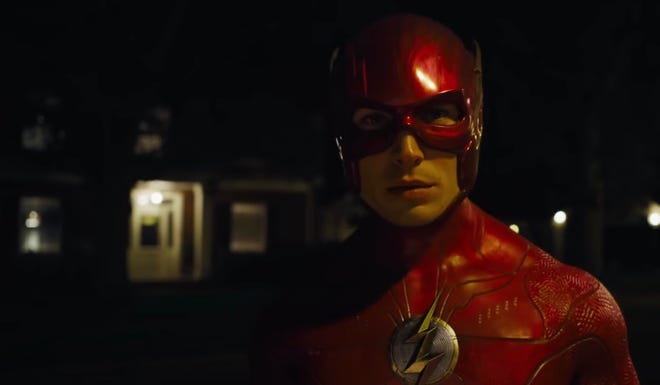 Ezra Miller's many legal troubles — they were arrested multiple times in 2022, and pled guilty to trespassing in early 2023, with other troubling allegations additionally hanging over them — placed pressure on Warner Bros. Discovery and DC to either cancel the movie outright or consider recasting the role of Barry Allen/The Flash ahead of an extensive reshoot process. Executives ultimately decided to keep Miller in the role, with the actor releasing a statement in August 2022 in which they both apologized for their behavior and announced that they were seeking "ongoing treatment" for what they described as "complex mental health issues."
When is the Flash release date?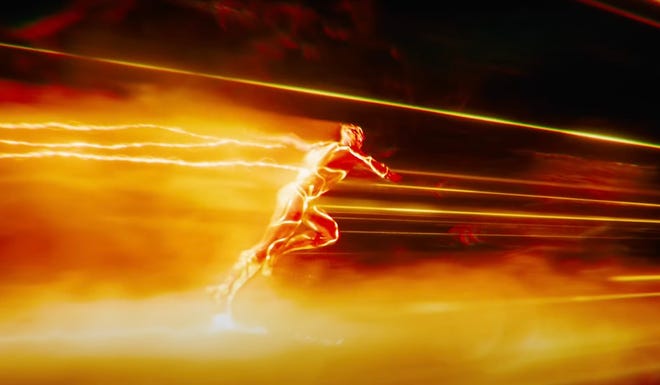 The Flash's international run begins June 14, with a UK release on June 15, and the US release happening June 16 — although, given the fact that many theaters run Thursday previews, it's technically going to be available to see in North America on June 15 as well. We'd say "run, don't walk," but that's kind of implied in this case.
No matter where in the world you are, you can buy tickets for The Flash on Fandango or Atom Tickets.
---
Want more? Follow our guide to how to watch the Flash across the DCEU.