Gene Luen Yang on Books of Clash, identity, and finding your community
The second volume of Books of Clash hits shelves today
Every once in a while, there's a movie, TV, or video game tie-in comic that really stands out, expanding the world established in another medium all the while telling a story worthy the comic form. Gene Luen Yang, Les McClaine, and Alison Acton's two Books of Clash certainly fit that bill. The Books of Clash regale fans of all ages with fun adventurous stories that still manage an identity-focused whump. They're great graphic novels that anyone can enjoy - fans of hit mobile game Clash of Clans or no. And they're hilarious too.
With The Books of Clash Volume 2: Legendary Legends of Legendarious Achievery debuting today, we thought it'd be the perfect time to share a conversation we had with the legendarious cartoonist and comics writer Gene Luen Yang about what drew him to the world of Clash, how his real life found its way into the story, and Yang's own obsessions as a storyteller.
Popverse: What was the primary challenge of creating a graphic novel set in the world of Clash?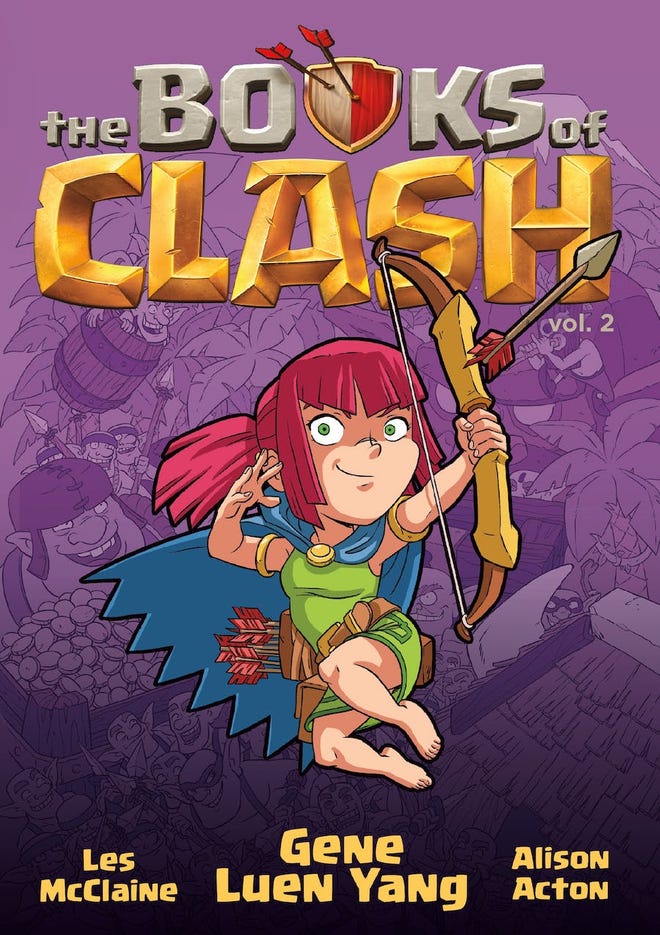 Gene Luen Yang: I was first introduced to Clash just over 10 years ago. My son - who's now in college - started playing Clash of Clans and got his little sister into it, and then they got into a clan with my editor Mark Siegel - he also has two kids. So they were all in this clan together and even though we were on two separate coasts, it was sort of a way for these two families to connect. So ever since then we've wanted to do books about the Clash world.
I was scared about it because it's different from like— Super Mario Brothers. Mario is a distinctive character, but in Clash, all the Barbarians look alike, all of the Hog Riders look alike, all of the Archers look alike. You as the player, when you're playing Super Mario Brothers, are identifying very closely with Mario, but with Clash, you're kind of like a god looking down on this world. So the big challenge was bringing the reader from this god level down to the character's levels so they can get to know the characters as individuals.
Like you mentioned, the game doesn't really have a narrative and the characters don't really have identity, but how did you decide that the theme of the books would be identity?
Some of that is just my own obsessions as a storyteller. Then some of it is also making that move from the god's eye view down to the character. I did think about my time as a high school teacher, when I taught high school computer science for 17 years. At the beginning of every academic year, these kids would come in and they'd just be like these massive teenagers. But then over the course of a semester, they would start with individualize. So by the end of the semester, I would know each of them individually and what they like, what they didn't like, what parts of the curriculum they struggled with, and what part they got easily.
I wanted, especially in that first book, that process to happen for the reader— to kind of move them from just a massive character down to each of these characters individually.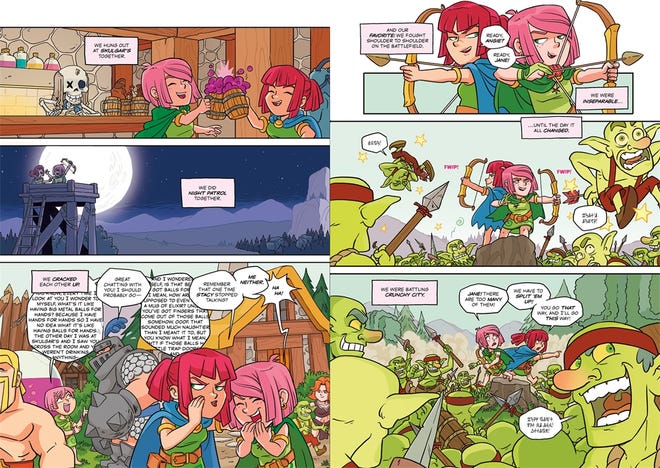 I grew up in a suburb of San Jose where there's this sameness to everybody in my community, right? And then I went to Berkeley for college, and that town is totally different, like it's socioeconomically diverse, it's racially diverse. It's diverse in every aspect, and I felt like, especially when I was in my 20s, I felt like I found my home at Berkeley. So even after I graduated, I stayed in the East Bay for a very long time.
I wanted Terry to have that perspective, as well. Him finding a home in a place where not everybody was like him. And then in the second book, I was hoping to do the opposite. I was hoping to have an Archer kind of figure out who she is in a community where everybody's coming from [the same place].
That's kind of a life philosophy, especially about raising kids. I think every kid needs an experience where they are the minority and that experience where they are part of the majority. It gives you a more full view of what people's life experiences are.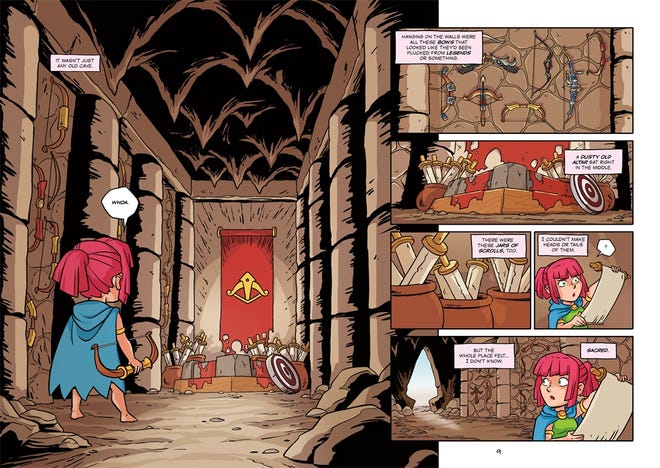 Separate from Books of Clash. One thing that's really kind of an interesting to me is that there's now a trio of you now from the high school that you taught at: you, Briana Loewinsohn, and Thein Pham who all have books out this year. What's that been like?
It's been something that we talked about for very long time, but I think it did take a pandemic to kickstart the both of them into making comics—Thein has made a couple of comics. He did a graphic novel called Sumo several years ago, and he and I did a book together called Level Up. But I think out of all of his work, the one he put out recently, Family Style is the best and the most personal.
And then Brianna has done lots of mini comics, self-published comics. But then she had kids and that kind of slowed things down a little bit, but her kids are a little older now. And then during the pandemic, she just put out this masterpiece.
I remember them appearing in Dragon Hoops.
They're in Dragon Hoops, and the three of us are in Thein's book as well at the end. That's been fun. It's neat because the three of us met through the comics community in the Bay area. And then Thein was looking for a job, there was an opening at O'Dowd, so I introduced him. And then Briana was looking for a job, so Thein brought her along. So we ended up just being three cartoonists working at Bishop O'Dowd.
---
The Books of Clash Volume 2: Legendary Legends of Legendarious Achievery hits shelves today. Pick up your copy from Amazon, Bookshop.org, Barnes & Noble, or your local bookshop.
---
Rick and Morty's new voices took six months to find