"The time travel episode with Keanu Reeves" The cast of Ghosts discuss the show's spiritual second season
The cast of Ghosts chat which character's storylines they've loved exploring in this lively interview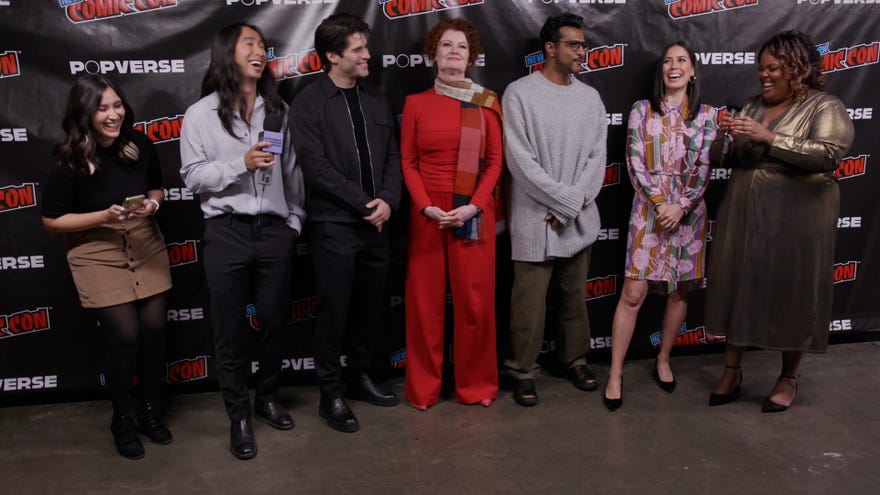 When Sam (Rose McIver) and Jay (Utkarsh Ambudkar) inherit their dream home, never could they have imagined the home would be inhabited with ghosts, let alone ghosts Sam can see and communicate with. The spiritual sitcom follows Sam and Jay as they work to transform their grand house into a B&B, all while helping the ghosts make peace with their past, grow in their relationships, and catch up on years' worth of media and technological advances. Vikings love Netflix!
After a fun filled first season, and a little possession here and there, the hit CBS series is back for another season, and Popverse's Veronica Valencia caught up with the cast of Ghosts, Román Zaragoza, Sheila Carrasco, Utkarsh Ambudkar, Danielle Pinnock, Asher Grodman, and Rebecca Wisocky to discuss the upcoming season.
"Well, we have aliens," Utkarsh Ambudkar comically tells Popverse. "There's an action arc. There's a crossover with Queen Latifah's Equalizer. We're part of the NCIS community now."
Here is our full interview with the cast of Ghosts:
Want more Ghosts? You can watch the New York Comic Con spotlight panel featuring the cast here.