Coming in 2023: print-on-demand comics, live and direct from your very own internet
The new partnership between GlobalComix and Ox Eye Media could change the production of indie comics altogether
It's been an unfulfilled hope of many a comic creator for years at this point, and next year, it'll finally arrive courtesy of a new joint venture between GlobalComix and Ox Eye Media, Inc. Prepare for the arrival of GC Press, the first ever major print-on-demand comic book service… Something that has the potential to change the way creators and publishers publish comic books altogether.
Combining GlobalComix's existing digital publication tools with Ox Eye Media's experience in the production of physical media — the company is behind both indie publisher Source Point Press and games manufacturer Deep Water Games — GC Press will create a complete ecosystem for publishers to sell and distribute comics online, complete with integrated e-commerce and print check systems. For the customers, both browsing and purchasing will be part of one simple storefront.
GC Press is the latest evolution for GlobalComix, a digital comics platform that has been around since 2017; for the majority of that time, it has been primarily known as an alternative to Amazon's ComiXology brand. Over the past few months, the platform has seen significant growth as the company focused on indie publishers like Humanoids, Mad Cave Studios, and AWA, as well as providing tools to allow individual creators to publish and market their material themselves.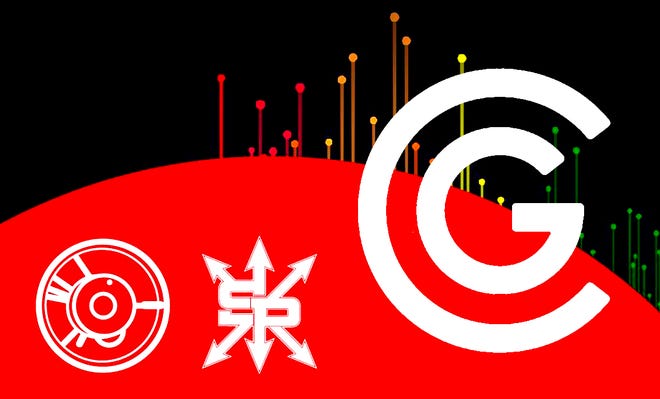 "The GlobalComix vision has and always will be to give creators all the tools they need to succeed and build their business around," GlobalComix founder and CEO Christopher Carter says in a statement. "With GC Press, we are opening up access to both buying and selling printed comics for tens of thousands of creators worldwide that otherwise would have limited to no options in reaching fans who enjoy and collect print comics."
"At the earliest formation of Source Point I think a core value was to be in service to creators," added Travis McIntire, CEO of Ox Eye Media. "For nearly a decade, growing our business at conventions and events to mass market distribution, we've tried to maintain our focus on helping creators get their books into the hands of readers. This partnership with GlobalComix is a natural next step for us. Being able to help connect new readers with new creators is something that's great for our hobby and excellent for our industry as a whole".
Current plans are for GC Press to launch in beta in early 2023, with select Source Point Press titles being available as a test product, before a broader rollout later in the year.
Both GlobalComix and Source Point Press will be at New York Comic Con next week, at booth #2343 in the Javits Center from October 6 through 9. Additional information about GC Press will be released in the coming months.
---
GlobalComix's expansion into print is just part of a transformative year for the digital comics industry, one where ComiXology as-was was folded into the larger Amazon apparatus, while indie publisher ShortBox goes from strength to strength.