The song at the center of Good Omens Season 2 (and how Terry Pratchett made the connection)
Buddy Holly's "Everyday" appears in the Good Omens S2 trailer and on the poster... but why?
Good Omens is a show about juxtaposed opposites. It revolves around an angel and a demon, but instead of being enemies, they love each other. The first season was about the possible end of all life, but it was a comedy. So as Buddy Holly's 'Everyday' played in the trailer for Season Two, you may be tempted to believe it's just another juxtaposition; an upbeat bop threaded into a catastrophic storyline. But there's more connective tissue between the Terry Pratchett/Neil Gaiman show and thee Buddy Holly song.
A lot more, in fact.
Before we get into that, though, let's take a moment to talk about...
The history of Buddy Holly's Everyday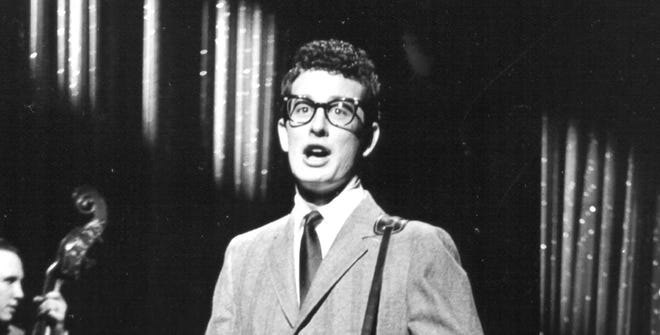 Born in 1936, Charles Hardin Holley was regularly playing music by age 16. By the mid-1950s, the artist who would be credited on albums as Buddy Holly had formed a group called 'The Crickets' and was recording studio music in New Mexico. In 1957, the Crickets released their first studo single, a double-sided LP with two rock 'n roll milestone songs: Peggy Sue and Everyday.
Tragically, Holly's life was cut short in a plane crash just a year and half after Everyday took the world by storm. Holly's influence on music is too pervasive to put into words (some say The Crickets inspired a similary insectoid band name: The Beatles), and his legendary single has enjoyed nearly seven decades of popularity. Currently, the Rolling Stone ranks it as #458 in the 500 greatest songs of all time.
But just what does it have to do with angel amnesia and demonic diplomacy?
Everyday and Good Omens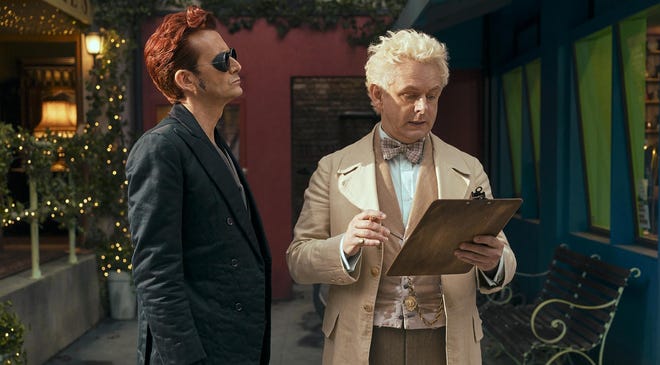 Before the song made it into the trailer for Good Omens Season Two, Amazon Prime released a first-look poster that directly referenced it. At the top of the image, seen below, are the words "Everyday, it's a-getting closer."
For casual viewers, the words didn't mean much. For all they knew, it could've just been a message about the impending premiere date (spoken by Mario, I assume?). But then Tumblr got hold of the poster.
And if there's one thing Tumblr isn't, it's casual.
In a post that went up May 11, 2023, die-hard show fans at the Fuck Yeah Good Omens Tumblr were quick to point out the connection between Buddy Holly's lyrics and the Good Omens book; a connection that goes back to one of its original authors.
Everyday and Terry Pratchett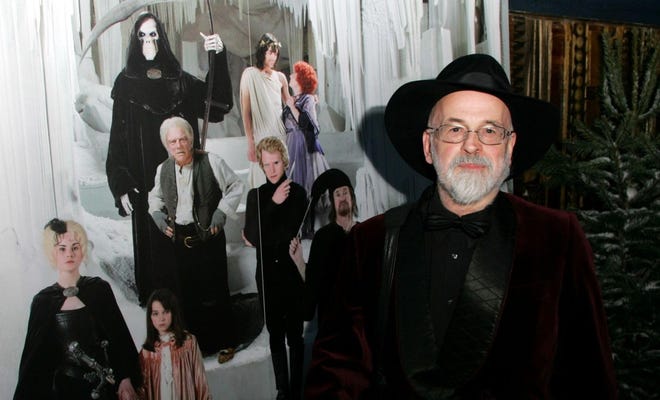 According to Neil Gaiman's account in the Good Omens Script Book, Good Omens co-author and fantasy titan Terry Pratchett originally suggested 'Everyday' to be the theme song for a Good Omens TV show all the way back in 1991. And decades later, when Prime Video acquired the rights to the adaptation, Gaiman tried to act upon his suggestion.
"Our composer, David Arnold, created several different versions of [Everyday] to run over the end credits," writes Gaiman. "And then he sent us his Good Omens theme, and it was the Good Omens theme. Then Peter Anderson made the most remarkable animated opening credits to the Good Omens theme, and we realised that [Everyday] didn't really make any sense any longer, and, reluctantly, let it go."
Readers who have been following the show know that ideas like this one feed heavily into the creation of Good Omens Season Two. When he was speaking at Emerald City Comic Con 2023, series star David Tennant (who plays demon Crowley) told an expectant audience: "There were ideas that were created back in the day [...] So Terry's still in there, Terry's ideas are very much a part."
Everyday in the Good Omens Season Two plot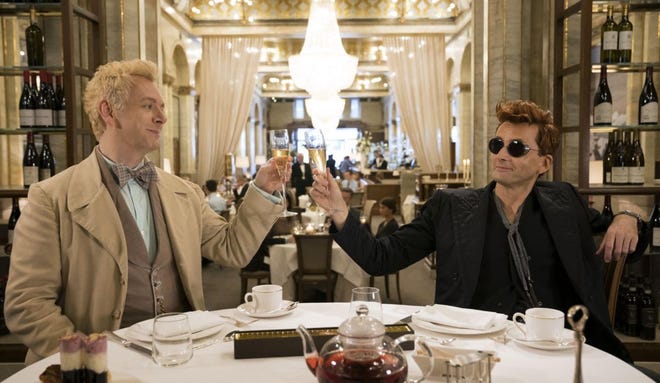 Of course, the tone and tune of the Good Omens theme song, which returns for Season Two, could not be more different than Buddy Holly's classic love diddy. However, we can be assured that Terry Pratchett's connection between the song and the story are preserved, used in multiple pieces of marketing ahead of the sequel's premiere.
But is that the only way it's used? Does the number appear only in commericals and posters for the upcoming return, or does the connection go deeper? Could it, perhaps, even be part of the show's puzzling new plot?
To talk much more about what I know would get into spoiler territory, crossing a line I'm sure would get me sent to Hell (or Heaven, it's tough to tell which is worse in this thing). So instead, I'm just going to let Tumblr do the talking again.
After learning about the connection Gaimain revealed in the script book, eagle-eyed Tumblrites spotted a mysterious orange object in the top right of that poster above. On first glance, it could be mistaken for an apple (part of Crowley's whole 'Garden of Eden' thing) or a target of (because angels... practice archery? I'm kind of reaching here). But it wasn't long until one user, going by the handle redscharlach, pointed out that both those guesses are wrong. It's not an apple, it's not a target...
It's an LP.
And if I was betting on it, I'd wager that LP came out in 1957, with a young rock 'n roller and his buggy band on the label.
Good Omens 2 comes to Amazon Prime Video July 28.
---
Need to get caught up on the adventures of Aziraphale and Crowley before the big day? Let Popverse share with you everything we know about Good Omens Season Two.
---
Watch the full Good Omens season 2 panel from New York Comic Con free!