Heartstopper season 2 is heading to Netflix on August 3rd
Charlie and Nick are back!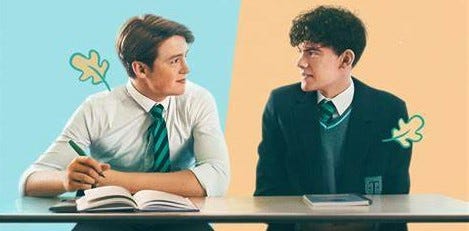 Netflix has finally announced a premiere date for the second season of their hit teen romance series Heartstopper. The fan favorite show will be returning to the streaming platform on August 3, 2023.
Heartstopper is a live action teen romance series adapted from Alice Oseman's hit webcomic of the same name. The show and comic follow Nick (Kit Connor) and Charlie (Joe Locke), two high school students, as they develop a relationship and deal with the many complications of high school, friendship, and finding yourself.
After the success of the first season, Netflix had previously announced that Heartstopper would be renewed for two more seasons, but fans will be excited to have a little more concrete knowledge about when they can see their favorite onscreen couple, Nick and Charlie, once more.
As for what to expect from season 2, in a teaser video released by Netflix about the second season, Kit Connor says, "Alice has got some amazing scripts for us. It also feels like cool and fresh. Just a different vibe to season one." About what's in store of Charlie, Joe Locke shares, "Charlie goes on more of a journey this season. His story's a bit more mature."
We certainly can't wait to see how Heartstopper develops over the next season or two (eagle eyed comics fans might have a clue). Luckily, it's only a few more months until we can binge the second season!
Watch Netflix's Heartstopper date announcement teaser below:
---
Comics adaptations done right: Alice Oseman's Heartstopper on Netflix