Henry Cavill: the actor's top 10 projects, ranked!
He's Superman, he's Geralt, and he's Sherlock Holmes, sure. But what about Cavill's other roles?
We've got a few months until Henry Cavill once again lights up our screens in upcoming spy thriller Argylle, which is actually a good thing, because it gives you all enough time to appreciate just what Henry Cavill has given to the world.
Across the past two decades — slightly more, if you include some of his genuinely small roles — Cavill has delivered a series of performances that are simultaneously low-key and utterly over the top, imbuing all manner of projects with his very strange energy, that mixes heartthrob physicality with a weird vibe that suggests something far stranger and more befitting a man who shares his Warhammer paint jobs on social media. He's an actor that doesn't really make sense, which only makes it all the more important we celebrate him as much as possible — something that can be done properly, now that we've rated his ten best roles.
("Best" might be stretching it — at least a couple of things in here are honestly not very good — but they're definitely worth checking out to see what Cavill does, for entertainment and perhaps simply sheer surprise's sake.)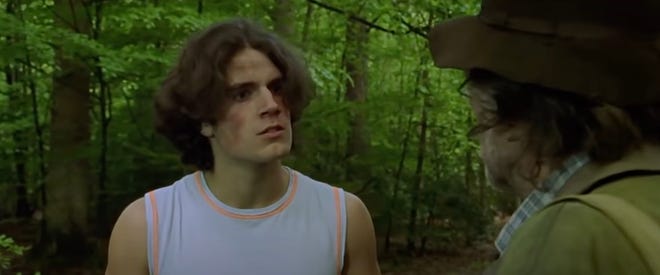 Like (checks notes) basically every jobbing actor in the UK at some point across the past few decades, Henry Cavill spent an episode being a suspect in long-running British cozy murder mystery series Midsomer Murders. He doesn't offer an especially nuanced or even convincing performance, but that's entirely in keeping with the show's appeal; instead, his obnoxious, clearly deranged Simon is very much the sort of person you want to be taken away by authorities as a reminder that good will always triumph over evil in small rural English communities, even if the rest of the world seems unsettling and scary.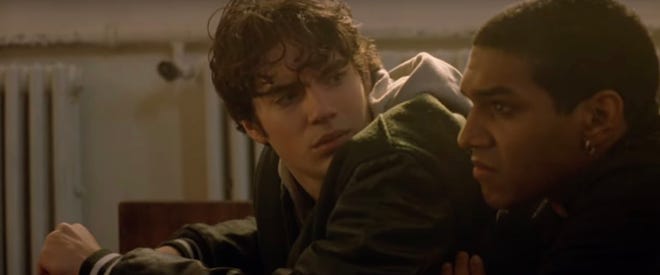 Talking about characters created for a single purpose, let's give Hellraiser: Hellworld a round of applause. The eighth installment in the movie franchise, it's one that ably demonstrates how off the rails the franchise had become by this point, with a plot about a group of gamers obsessed with a game loosely based on the Hellraiser mythos that… well, get killed by Pinhead and his friends. It's not the most complicated plot, but Cavill gives the movie more than it deserves with an unexpectedly enthusiastic performance as the doomed Mike. Maybe he was just happy to get work.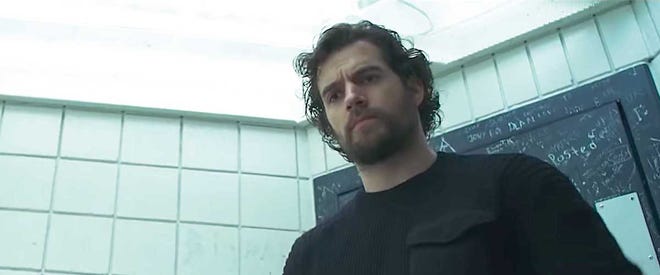 If Hellraiser: Hellworld's Mike was upbeat and doomed, Night Hunter's Marshall is gloominess personified, as Cavill does his best with some weak material in this overly complicated serial killer drama in which he plays the detective tasked with keeping the town safe. Hellworld is very much a movie that takes itself more seriously than it deserves — as well as one that's not as smart as it believes — but Henry brings a frowning intensity to the role that makes it arguably more interesting than everything surrounding it.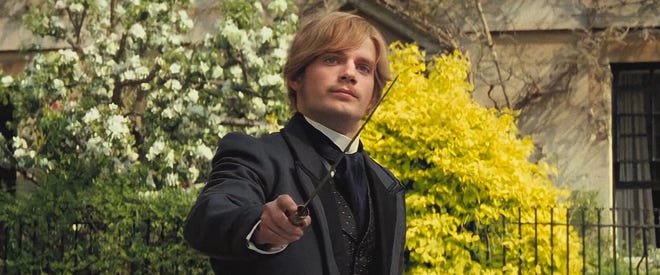 From today's perspective, the very idea of, "There's a movie based on a Neil Gaiman story where Superman and Daredevil have a fight" feels almost impossible, and yet, here's Stardust — a fantasy story written by Gaiman in which Cavill and Charlie Cox come to verbal blows over the latter's interest in Victoria, who happens to be in a relationship with the former. It's a tangled web to be weaved for sure, and one that allows Cavill — whose role is pretty small in the grand scheme of things — to show off how well he can do comedy when given the chance.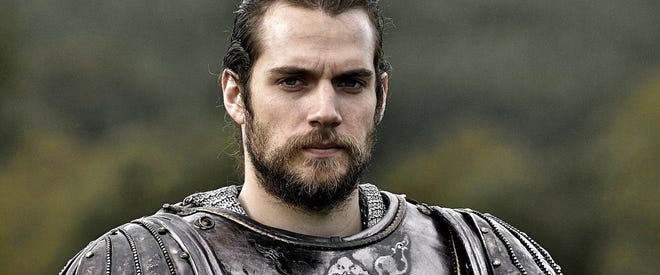 Arguably the career-making role for Cavill, Charles Brandon was a real historical figure even if the show took some historical liberties with him… as it did for basically everyone, to be fair. Suitably roguish and calmly charming, Charles Brandon was the character that showed that there was a lot more to Cavill than he'd had the chance to properly display before then — and arguably laid the groundwork for perhaps his greatest role to date. (Which one? Keep reading.)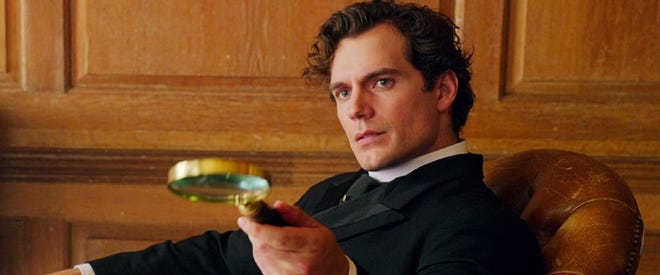 Let's just be real for a second: no-one really believes Henry Cavill could be Sherlock Holmes, because Sherlock Holmes only wishes he could be as handsome as Cavill. Despite that, he's surprisingly effective in the role in the Enola Holmes movies, for the very simple reason that you can totally buy him as an idealized version of Sherlock as seen through the eyes of his sister, who loves him far more than she'd ever care to admit. At least, admit openly. Who wouldn't want this man as their big brother?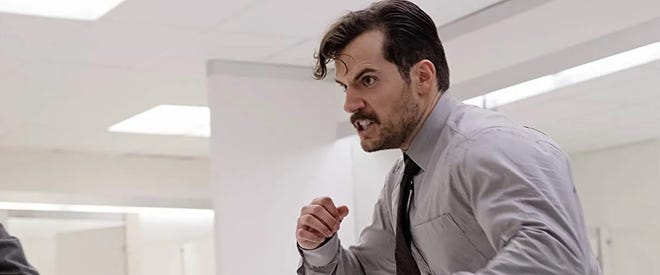 Yes, he of the magically appearing beard, and one of the rare occurrences over the past few years of Cavill playing an outright villain. (Spoilers, but the movie's five years old now.) Walker is a great character who leans into the morally ambiguous masculinity of the Mission: Impossible franchise, giving Cavill something to play with as he and Tom Cruise pretend that the two are an equal match in any way whatsoever. (Tom, you're lucky you were a producer on this one…)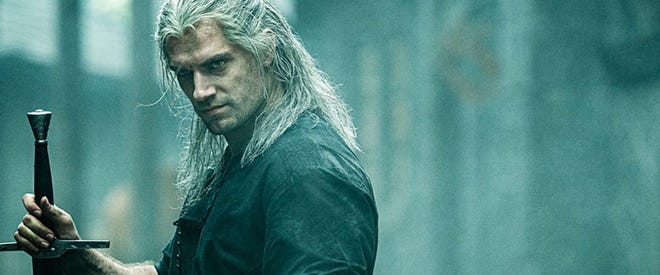 If anyone's newly discovered Cavill in the last few years, it's almost certainly due to The Witcher, which has allowed him to indulge his fantasy nerd while demonstrate to the world that long hair really doesn't work for everyone. More importantly, it's allowed Cavill to find an all-new fanbase that is arguably more in tune with his interests than any before — but will they follow him to future projects like Argylle and Warhammer 40K? Stay tuned… and try not to compare Liam Hemsworth to Henry too much when he takes over the role.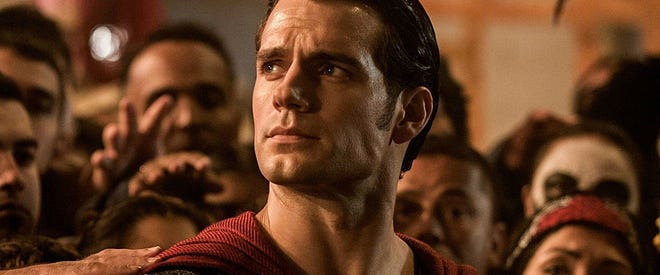 It should have been Cavill's greatest role, but for all manner of reasons — including, but not limited to, audience reaction to the Snyder tone, the disaster that was Joss Whedon's theatrical Justice League — he never really got the chance to shine as the Man of Steel that he deserved. It's a shame, because if you go back and visit those movies again, he's a really, really good Superman… and one that probably deserved better than the movies he ended up appearing in. (Well, aside from Man of Steel itself; that one holds up far more than you'd expect.) Sure, there was a chance of a late era redemption, but… well, we all know that didn't happen.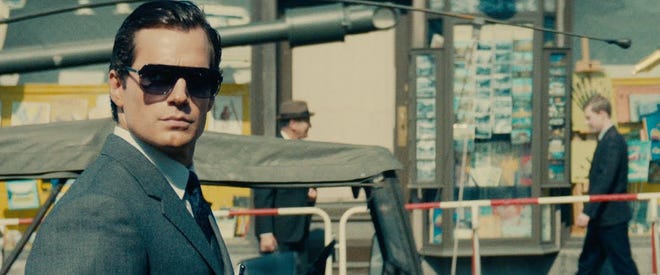 Firstly, this is one of the most underrated movies a major studio has put out in the last decade. Secondly, Henry Cavill is great in it; he's suitably detached and wry about his role as the not-entirely-trustworthy Solo, a spy whose talents are only surpassed by his ego — and one who meets his match with his opposite number on the other side of the Iron Curtain, Illya Kuryakin. Think Odd Couple meets James Bond, with a killer soundtrack and some stylish direction from Guy Ritchie, who displays the kind of flair that more big budget blockbusters could use, and you've got The Man from UNCLE: a movie that, in a more just world, would have had at least two sequels in theaters by this point in history.
---
Now, finally, you're ready to learn everything you can about Argylle ahead of that movie's February 2024 release.