Inside Oni Press: Demoralized staff brace for delays and uncertainty
Unpaid royalty issues, delays in announcements, and more revealed by an Oni Press employee
For the last few weeks, Oni Press has been in the news headlines – not so much about what they're publishing, but about what's going inside the publisher. In late June, the company's two top executives (and former co-owners) were laid off from the company in what the owners, Polarity LTD, described as "personnel changes". And on July 14, four other top Oni Press staffers were laid off for what the company later described as "the sole purpose of evolving the company and brand, and positioning it for long-term success."
Popverse has recently reported about a number of Oni Press staff that have also left or been let go from the company in the past three months before these layoffs, leaving many questions as to what "long-term success" looks like for Polarity LTD. Of many questions we've asked and have been asking, one of the foremost ones is: What is it like inside Oni Press right now? We asked, and got answers.
What's going on inside Oni Press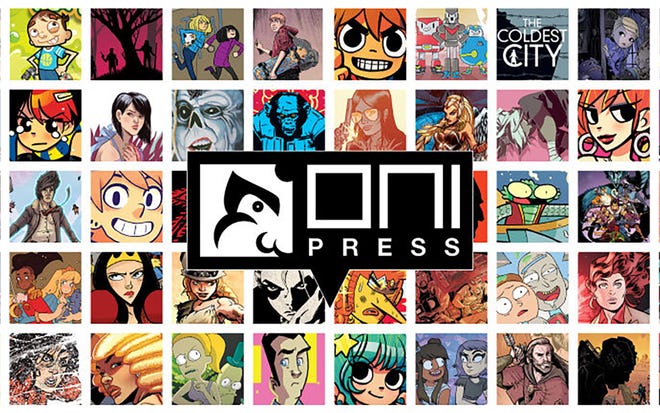 Speaking under the condition of anonymity out of concern for repercussions from their employer, an Oni Press employee spoke with Popverse to describe the situation from their perspective.
Popverse has reached out to Oni Press and Polarity LTD by phone, email, and Twitter DMs, but as of press time has not received a response.
According to the unnamed Oni Press employee, the company's employees are being described as "demoralized." The outside appearance of Oni Press being unstable is also the inside appearance of the company, at least to the employee we spoke to. Information is limited, with the main talking point being that the company is going to be "moving forward in a new and better direction."
What this means for future Oni Press books (and ones already out)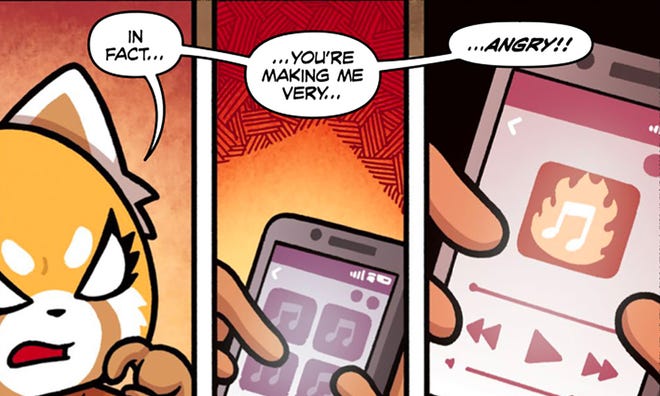 As expected, there are concerns within Oni that with the recent layoffs and departures earlier this year, there will be cuts in the slate of books Oni Press will be publishing. Popverse has confirmed that several new comic book series were slated to be announced by Oni Press at Comic-Con International: San Diego, but after the cancellation of their booth and their panels, those announcements have also been canceled. Our current source at Oni was unable to answer if these books are delayed, or being cut completely.
Concerns about unpaid royalties is also a very real thing, according to our source at Oni. The idea of contractually-obligated royalties being unpaid was something some recent Oni Press creators have brought up in social media over the past few months, and our unnamed source within Oni said it's a real issue that some employees have been bringing up to then-publisher James Lucas Jones, and to Polarity, for several months now. With Polarity's acquisition of Oni Press in 2019, Polarity reportedly took over responsibilities for Oni Press' legal, human resources, and accounting. As you might guess, royalty payments are a function of accounting in the company structure.
What are comic creators doing business with Oni Press being told? There is company-approved language that has been shared with staff to impart, saying that the individual staffer doesn't have any further information, with this being a transitory period for the company.
Who is the face of Oni Press now?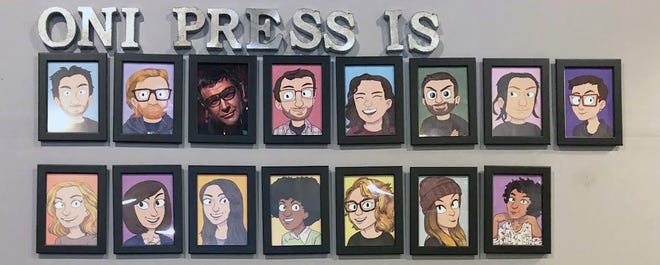 While no announcement has been made, Oni's senior vice president of games and operations Steve Ellis has emerged as a key decision maker – from being the one of the ones delivering news of the layoffs to the affected individuals, to also handling inter-company business. Owning to the "operations" part of his title, one Oni source described Ellis as acting as a defacto chief operating officer of the company.
According to our source inside Oni (and later confirmed with a former employee), then-publisher James Lucas Jones was made aware of the impending layoffs from Polarity LTD before his own departure. Both sources corroborate that Jones disagreed with the planned layoffs and was pushing back against them. One of our Oni sources said Jones' disagreement with the layoffs (which came down on July 14) is considered by some of the staff to be one of the main reasons Jones himself was laid off in late June.
Stay tuned to Popverse for more on this developing story.