Modern horror classic It Follows is getting a sequel, and its director and star are returning
The mysterious supernatural disease is spreading.
It may be hard to believe, but the 2014 horror movie It Follows is almost a decade old now, and what better way to celebrate ahead of the anniversary than announcing a sequel almost no one saw coming? They Follow is real and slowly marching towards us.
The news (via Entertainment Weekly) arrived yesterday, October 30, when the indie film company Neon announced the project was moving forward with original writer-director David Robert Mitchell (of Under the Silver Lake fame) and star Maika Monroe (Watcher) attached. The company also shared the announcement on social media, together with a teaser poster with a tagline that simply says: "It's everywhere." You can see it for yourself below: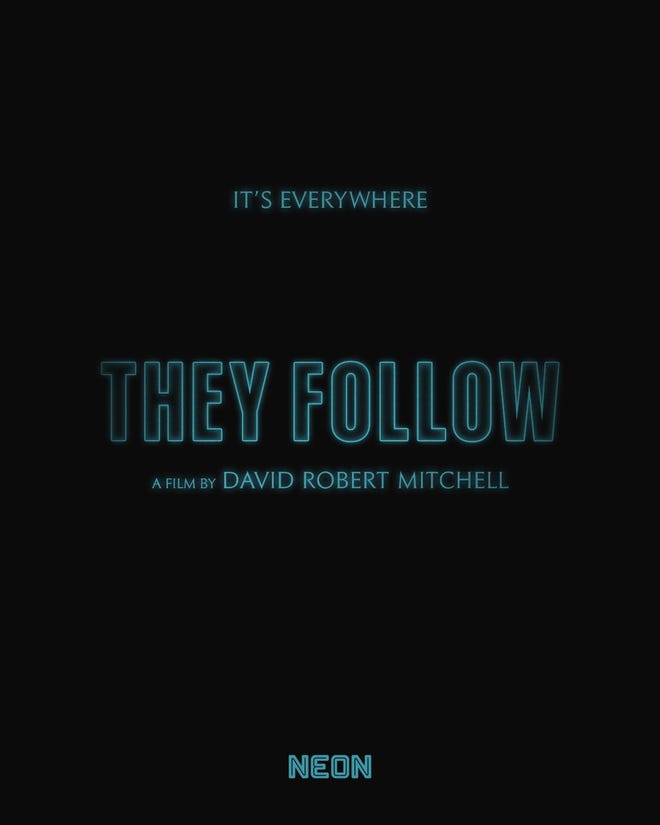 It Follows followed Jay, a teenager trying to escape "a looming supernatural presence that ceaselessly stalked and walked towards her after she had sex with her then-boyfriend." The unnamed entity was invisible to everyone but those "infected" with the supernatural STD of sorts. It simply found and killed everyone who participated in the cursed chain of sexual encounters, and its origins remained unclear by the end of the movie. Jay could either run from the creature for the rest of her life or pass on the curse to a potential new victim, thus making the "chain" longer and keeping the entity further away from her. It was a simple yet genuinely scary concept which both critics and audiences responded well to, and over time, the movie has become a modern horror cult classic. Needless to say, our expectations are high. Can we get Disasterpeace back to do the original score too?
The cast will surely grow in the coming months, as everything in the official press release and posts makes it sound like They Follow could shoot in 2024 and aim for a 2025 release. Neon is co-producing alongside Good Fear Content, and the movie "will be presented to international buyers this week at the American Film Market."
---
Looking for good horror picks to watch on Halloween and beyond? Don't miss our lists of the
best horror films available on Netflix right now
, the
top 10 best folk horror flicks
, and the
10 horniest horror films ever
.