Loki's O.B. - Ke Huy Quan is the best new thing the MCU has had in years
O.B. is the kind of person you'd want to share a drink with (although maybe skip the caffeine).
When you watch Marvel Studios' Loki season 2 on Disney+, you'll need to stay focused - it's busy. But amidst it all, Ke Huy Quan's O.B. serves as a buoy in the rough multiversal and time tides of the MCU.
As press, I watched the first four episodes of Loki season 2 early - but don't worry, I'm not spoiling you here. I'm here to talk to you about the new MCU face you'll be meeting.
It's tough to see where the script ends and Quan's innate talent begins in creating this instantly familiar (but at the same time innocently mysterious) character who works in the bowels of the TVA. O.B. (or Ouroborus if you're not close friends with him) is inquisitive and kind, knowledgeable while still being admittedly fallable.
He's the kind of person you'd want to share a drink with (although maybe skip the caffiene).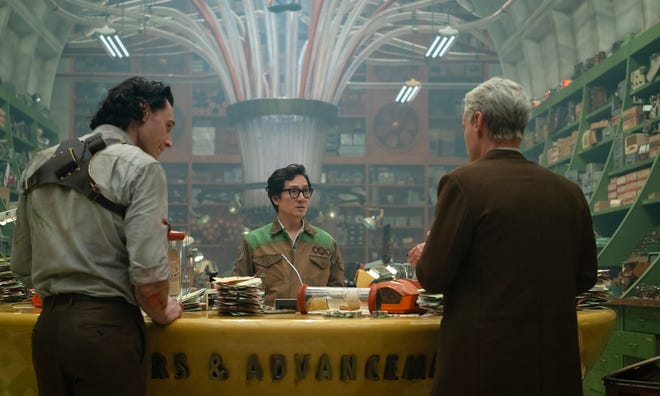 Whereas the TVA is suits-and-ties in the veneer of nostalgia business life as you'd see in Mad Men, O.B. and his office is much more grungy - while still being warm. In fact, it's akin to something you'd find in Marc Caro and Jean-Pierre Jeunet's City of Lost Children.
I look forward to you meeting him for yourself later this week, then tell me what you think.
Marvel Studios' Loki season 1 premieres on Disney+ Thursday, October 5 at 9pm PST. We here at Popverse will be talking more - much more - about it then. While you wait, here's Five shows to watch while you're waiting the second season of Disney+'s Loki.
---
Confused? Here's how to watch all of the MCU in order.