Loki: Everything you need to know about the third season of Marvel Studios' time traveling trickster show
No, a third season hasn't been officially announced yet, but we're convinced one is coming
Look, we get it: Loki season 2 has yet to debut, and there's been no official announcement of a third season as yet. But we're calling it now: there's going to be a Loki season 3. Why are we saying that? Well, there's the irresistible allure of a trilogy — never doubt the power of filmmakers who grew up on Star Wars and Lord of the Rings — as well as the fact that there have been rumors that the show would get three seasons for years now.
There's also the fact that it feels as if such a thing is necessary for the show to have a complete arc: season 1 was, to some degree, the birth of Kang, season 2 looks to be Kang's plans unfolding, so… surely we need a season post-Kang, or at least featuring Kang in his decline, just to bring some sense of closure to things. So: season 3 it is. Mark our words.
What is the Loki season 3 release date?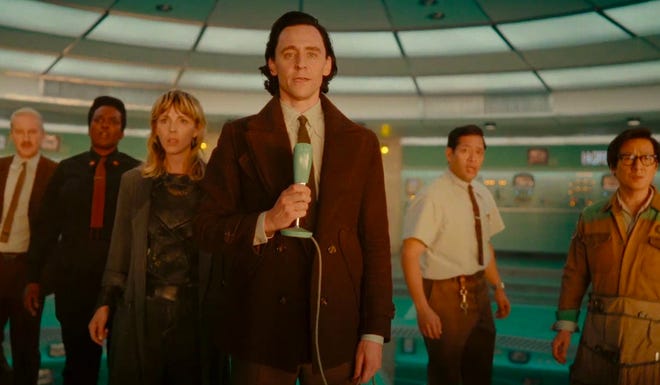 Again, no season 3 has been officially announced by Marvel, so there is no official release date. However, if you consider that there were two years between Loki seasons 1 and 2, it stands to reason that the very earliest we could expect Loki season 3 would be at some point in late 2025 or early 2026. If you factor in potential delays because of the WGA and SAG-AFTRA strikes — as well as the fact that Marvel has been pushing its schedule out in general over the last few months — it might make more sense to expect one in 2027, however. Just in time for Avengers: Secret Wars.
What was I just saying about a season about Kang in decline…?
Who is in the Loki season 3 cast?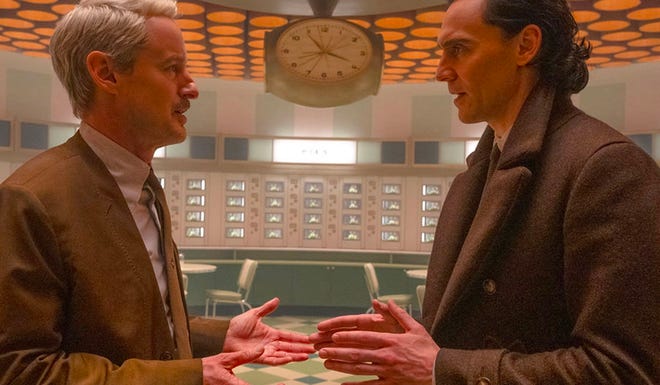 Based on what we've seen so far, it would be smart to assume that both Owen Wilson and Sophia Di Martino would return for any potential third season of the show, accompanying Tom Hiddleston. The question would be whether or not Gugu Mbatha-Raw, Eugene Cordero, and Tara Strong, each of whom has been with the show since its first season, would also be back. (That would depend on where season 2 ends, after all.) And what about Jonathan Majors…?
Is there a Loki season 3 trailer yet?
Hold your time horses, friends; not only hasn't the season been announced, but the second season of the show hasn't even finished yet. No trailer for season 3 yet… but let's wait and see if we can say the same by the time the second season finale airs.
How many episodes will be in Loki season 3?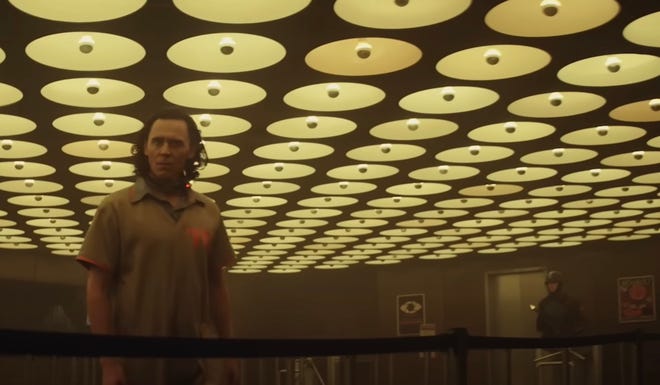 Given that both seasons of Loki to date have run six episodes, it would only make sense that any third season of Loki would also run six. Of course, Loki is a show that runs on upsetting expectations — see, for example, the sneaky introduction of Jonathan Majors in the first season — so don't assume our word is law on this topic just yet.
What is the Loki season 3 plot?
It's too risky to speculate on the plot of any third season of Loki at this point — who, after all, would have thought that the second season would be about Loki et al dealing with the multiverse and a rewritten timeline thanks to the machinations of Loki before the first season debuted? That said, we can assume that there would be time travel involved, and the concept of closing out the show's own Kang arc separate and apart from the MCU's wider Kang storyline feels like it would be something close to a necessity, purely from a dramatic standpoint. So… Check in at the end of season 2 and we'll all see where things stand.
New episodes of Loki drop Thursday evenings at 6pm PST/9pm EST from October 5 through November 9.
---
Based on the trailers, Loki season 2 looks more action packed than the first season.