The Marvels confirms that (SPOILER) is coming to the MCU
Yes, the Marvel Cinematic Universe is really building towards (SPOILER).
Warning: Spoilers ahead for The Marvels!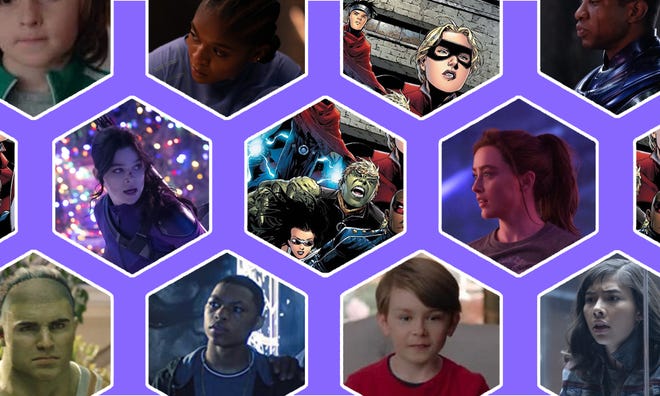 We've been speculating about it for a while, and now The Marvels has confirmed it – Marvel Studios is assembling the Young Avengers.
If you aren't familiar with the team, The Young Avengers is a group of teenage superheroes in the Marvel Universe. Their 2005 comic by Allan Heinberg and Jim Cheung was a critically acclaimed hit, propelling the group - with the original lineup featuring Hawkeye (Kate Bishop), Wiccan, Hulkling, Patriot, Stature, and Iron Lad - to superstardom.
If you've been paying attention, then you've probably noticed some of these characters slowly making their way into the MCU. It hasn't escaped Kamala Khan's notice as well. At the end of The Marvels, Kamala Khan uses intel from Nick Fury to track down Kate Bishop.
If you head out to see the The Marvels right now, you'll catch a scene featuring Kate returning home, with Kamala sitting in the dark waiting for her. The scene is clearly a slight parody of Nick Fury's introduction from the post-credits scene in Iron Man (2008). "Kate Bishop. Did you think you were the only kid superhero in the world," Kamala asks in a faux-serious voice. "I'm 23," Kate replies.
After a brief exchange regarding the source of her intel, Kamala continues her spiel. "You've just become part of a much larger universe. Which, at the moment, is just me mostly. I do have a list though. Did you know that Ant-Man has a daughter," Kamala says.
"What do you want," Kate asks. "I'm putting together a team, and I want you on it…please," Kamala replies. Unfortunately, the credits begin to roll before we get Kate's response.
You might be wondering how Kamala knew the staging and dialogue of the Iron Man post-credits scene. After all, I don't think she can just watch the movie on Disney+. I have a few theories. One possibility is that Tony Stark recounted the meeting in a press interview at some point in time. As a superhero fangirl, Kamala probably absorbed every bit of the interview. Another possibility could be Kamala reading a report on the S.A.B.E.R. tablet she had been using for intel.
Honestly, the funniest possibility is Fury telling Kamala himself. After their adventure had ended, it's easy to imagine Kamala eagerly asking Nick for details about his adventures with the Avengers. I like to think that Fury indulged the young girl and recounted her with the story of how he assembled the original Avengers.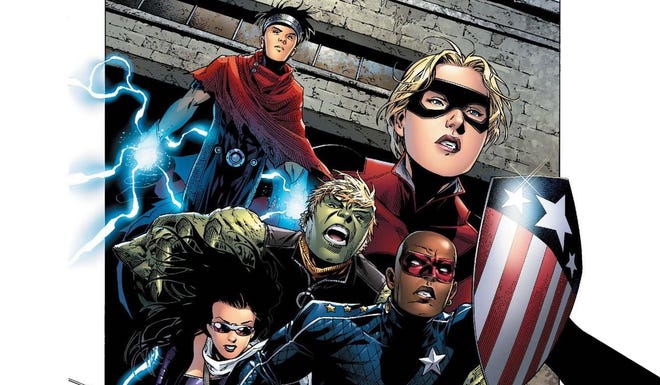 If Kamala is looking to assemble the Young Avengers, she has plenty of options when it comes to recruits. Here's a quick breakdown of possible members, and where you can find them.
And of course, Kate Bishop (introduced in Hawkeye), and Ms. Marvel herself.
This sounds like quite a team. As of now, there is no Young Avengers movie or television series on Marvel's release schedule, but at the rate we're going, I have a feeling it won't be long until we'll be shouting "Young Avengers assemble."
---
Want to know what's coming up next in pop culture? Check out our guides to upcoming movies, upcoming TV shows, upcoming comics, and upcoming comic conventions. If you're looking for specific franchises or genres, we have all the upcoming MCU, upcoming Star Wars, upcoming Star Trek, and upcoming DC movies & TV for you. If you're a fan of superheroes and not specific to just Marvel or DC, we have overall guides to all the upcoming superhero movies and upcoming superhero TV shows (and new seasons) as well.