The mutants of the MCU: Looking at the X-Men's slow permeation of Marvel Cinematic Universe
The mutants are coming, the mutants are coming
Spoilers for The Marvels appear in the following piece. Be warned.
It's been a long time coming, and it's almost here: the X-Men are finally right here in the MCU. Well... kind of. The Multiverse counts, right?
While the X-Men had successful movies long before Marvel Studios did, the so-called "Fox X-Men era" is a thing of the past - subsumed creatively and financially by the juggernaut success of Marvel Studios. And thanks to its success, Marvel was able to claw back the rights to do X-Men movies & TV shows on its own as part of Disney's acquisition of much of 20th Century Fox's assets... and since then, we've gotten hints and teases.
While a more full scale integration of the X-Men characters into the MCU is seemingly imminent with 2024's Deadpool 3 (co-starring Wolverine) and the heavily-rumored X-Men movie(s), we're sticking here to who's actually appeared in released MCU movies and TV shows so far.
Professor X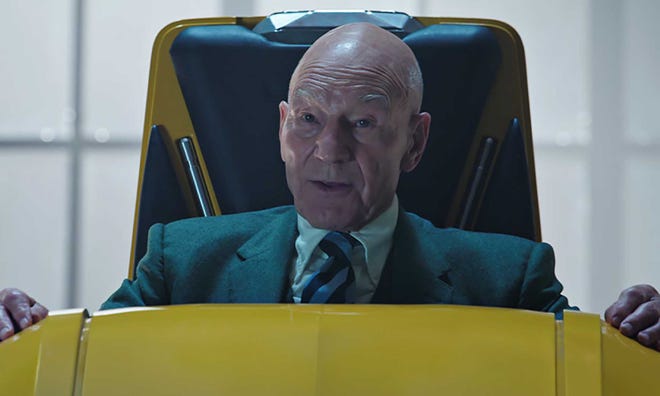 After playing the character on and off for 20 years, Patrick Stewart reprised his role as Charles Xavier in 2022's Doctor Strange in the Multiverse of Madness. While his screen time was brief, it was impactful - and set the stage for the impending wave of X-Men characters and storylines into the MCU.
It's important to note that Xavier's appearance in Dr. Strange 2 didn't specify if this was Xavier from the X-Men movie timelines, or some variant from other universe we're meeting for the first time.
Namor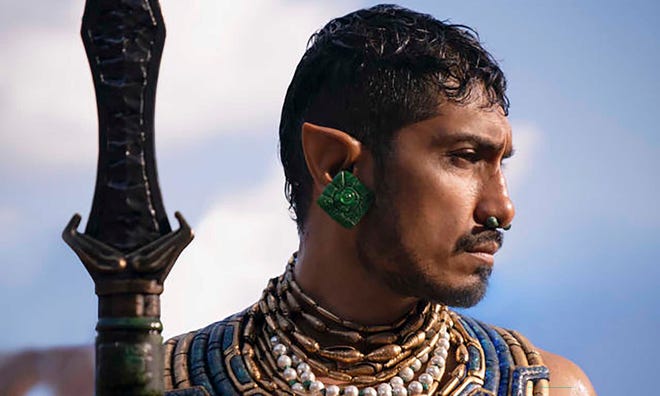 Marvel Comics' first ever character is also, in comics, one of its first mutants. With his debut in 2022's Black Panther: Wakanda Forever and him self-identifying in the movie (and in interviews) specifically as a "mutant," Tenoch Huerta joins the MCU's growing mutant cadre.
The Beast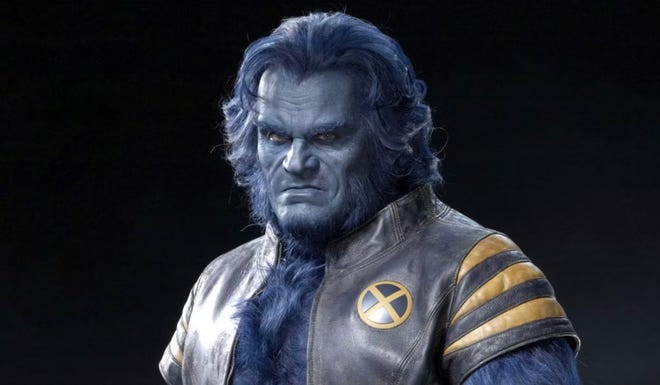 In the surprise mid-credit sequence of 2023's The Marvels, Monica Rambeau wakes up only to be met by Hank McCoy, as played by Kelsey Grammar reprising his role from 2006's X-Men: The Last Stand, and 2014's X-Men: Days of Future Past. (Technically, they're two separate timelines; X-Men movie continuity is complicated.)
It's unclear whether or not the appearance of Grammar's Beast is meant to imply that Monica has crossed over into the Fox X-Men movies timeline, or if he's simply another multiversal variant, but given that Deadpool 3 is coming up and rumored to tie in very closely with the Multiverse Saga... this could be the first official crossover between the X-Verse and the MCU.
Ms. Marvel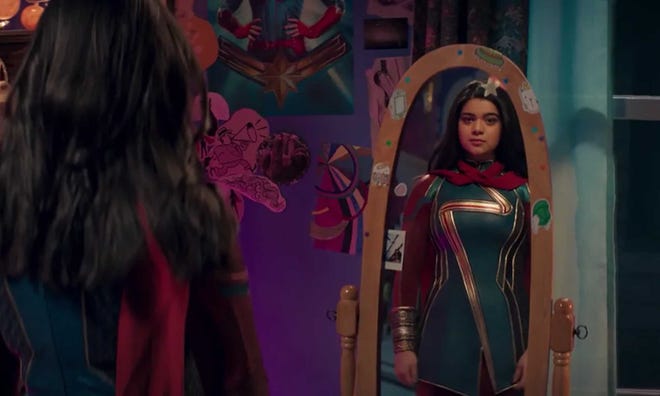 While Ms. Marvel was only recently revamped to be a mutant (and then joined the X-Men) in comics, Ms. Marvel was revealed to be an MCU mutant just weeks after her MCU debut - in the finale of Ms. Marvel season 1.
Molly Hayes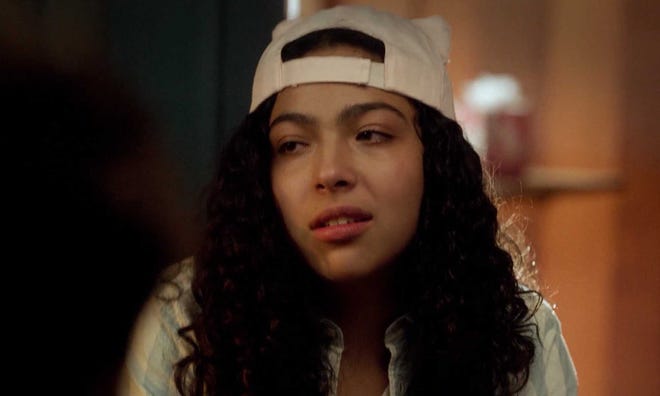 Our personal favorite member of the Runaways, Molly Hayes, is a mutant in comics - and in the TV show. Played by Allegra Acosta, Molly Hayes MCU status can be debated by some as Runaways (and all of the pre-Disney+ MCU TV shows have retroactively been considered iffy as far as their continuity goes), we stand up for Molly Hayes - especially given her comics membership in the X-Men as part of the X-Corporation.
Mister Immortal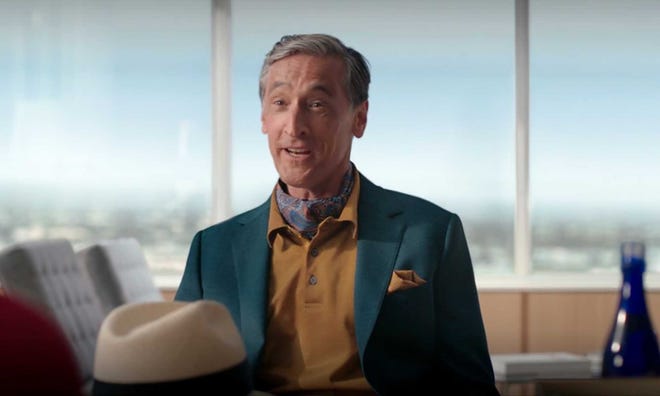 A fondly remembered part of She-Hulk: Attorney at Law (for me at least), was the appearance of Mister Immortal (played by David Pasquesi). This C-level Marvel Comics character is an Avenger (Great Lakes forever), comedy gold, and a mutant. He was even briefly part of an unsanctioned X-Men team in comics.
Ursa Major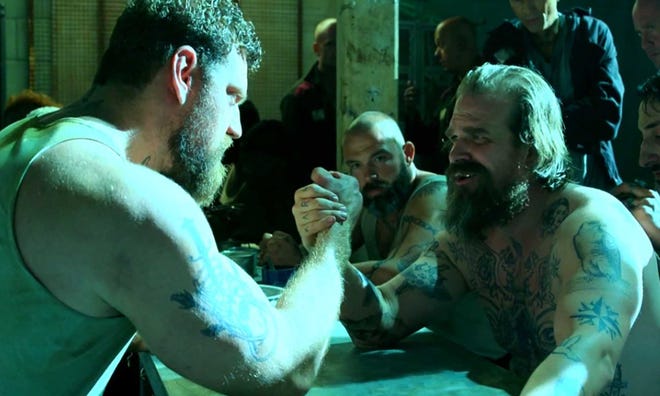 Mikhail Urus is a man who has the power to transform into a bear. That he's a Russian and bears are the state symbol only makes it even cooler. Unfortunately, only his name and his Russian accent mae it to the MCU when Olivier Richters played him in 2021's Black Widow. But there's hope for more, someday.
---
Want to know what's coming up next in pop culture? Check out our guides to upcoming movies, upcoming TV shows, upcoming comics, and upcoming comic conventions. If you're looking for specific franchises or genres, we have all the upcoming MCU, upcoming Star Wars, upcoming Star Trek, and upcoming DC movies & TV for you. If you're a fan of superheroes and not specific to just Marvel or DC, we have overall guides to all the upcoming superhero movies and upcoming superhero TV shows (and new seasons) as well.