The origin of Marvel's Nightcrawler and Mystique are getting BAMFed in a new X-Men comic
You think you know Nightcrawler & Mystique? Marvel says you can forget all that, as they're changing it all in a new comic
Marvel Comics' Nightcrawler has evolved over the years, going from being a demon from hell, an aborted DC character, a mutant, a priest, to an uncanny Spider-Man, to a little bit of everything. But this November, Marvel will be a releasing a project that "redefines" Nightcrawler and his biological mother, Mystique.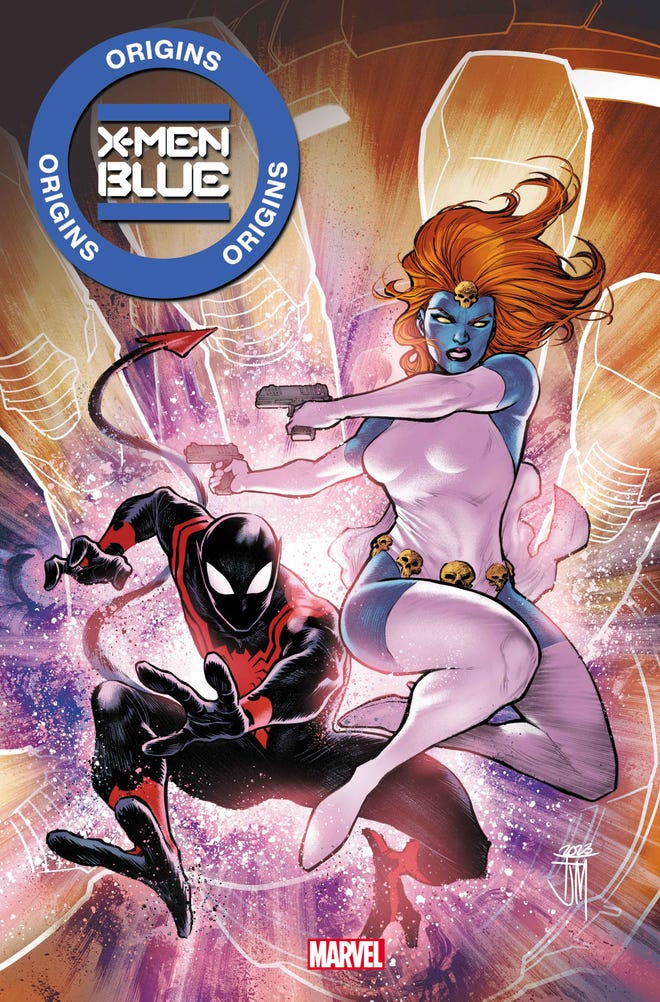 X-Men Blue: Origins #1 is a new one-shot announced during Marvel's Designing the X-Men panel at SDCC 2023, to be written by longtime Nightcrawler writer Si Spurrier with art by Wilton Santos.
Described by the publisher as "the definitive Nightcrawler story," X-Men Blue: Origins #1 is framed as a significant change to the fuzzy blue elf's origin. So much so that Marvel is calling it "a collector's item in the making."
"This is the one you can't miss, True Believer! You think you know how the beloved blue devil came into this troubled world? You think you know the tale of his mendacious mamma Mystique? You don't!" reads Marvel's description of the issue. "Mother and son reunite in a mold-shattering tale that exposes secrets held for decades and redefines both characters forever."
From the looks of it, the Nightcrawler's recent turn to become a Spider-Man (in the series Uncanny Spider-Man) may be sticking around longer than we thought.
"I've been working with Si Spurrier for a long time, we're doing Uncanny Spider-Man coming up, this is closely tied to that," says editor Sarah Brunstad. "It's going to redefine Nightcrawler's origin, it's going to have a lot of Mystique and Destiny, and it's a vital issue."
"It's really going to redefine Nightcrawler," adds Marvel editor-in-chief c.B. Cebulski," from Claremont to Chuck Austen, we're going to revisit all the issues."
X-Men Blue: Origins #1 is anticipated to go on sale in November 2023.
---
Popverse saw it and did most of it, and you can find all about our guide to All the big news, magic, and moments from San Diego Comic-Con. And if you want to go to SDCC next year, we have the San Diego Comic-Con 2024 dates as well.