SDCC 2023: All the big news, magic, and moments from San Diego Comic-Con
4.5 days of comics, movies, TV, and walking (sometimes running). Here's the highlights of SDCC 2023
Sure, San Diego Comic-Con 2023 didn't have the big movie and TV panels fans might have expected — aside from Star Trek and The Continental, and surprise Hall H hit Kalki 2898-AD, of course — but neither fans nor retailers seemed to care, based on anecdotal experience. (In fact, many comic publishers and retailers talked about great sales when asked.)
Nothing, it seems, can keep SDCC down — but for those who didn't manage to make it for themselves, here are some of our big highlights from the five-day event.
The announcements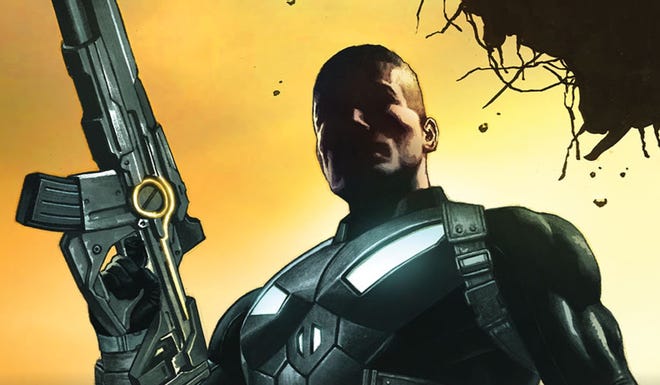 As Stan Lee (presumably) once said almost a half century ago, Bring on the Bad Guys. Whether it was DC announcing Kneel Before Zod or Marvel announcing a new Punisher, it seems as if it's time for the villains of the story to get some time in the spotlight… and also for some heroes to turn villain, as the hook for DC's late-2023 event story Beast World would have it. (Poor Gar Logan.) Spider-Man is going Superior again later this year, as well. Heck, even the X-Men are getting in on the act, with the reveal of Doctor Doom's own personal mutants, set to debut later this year! Clearly, there's something… malevolent in the water in the major comic publishers.
It wasn't all evil, though; we're getting a Return of Superman 30th Anniversary Special later this year, a Wonder Woman event series called Amazons Attack, and a 50th anniversary special for Howard the Duck. And, you know, the Justice League is taking on Godzilla and King Kong, which isn't nothing.
Elsewhere, IDW announced a follow-up to one of its biggest series in years with Teenage Mutant Ninja Turtles: The Last Ronin II - Re-Evolution, and Rebellion is reviving some classic UK comic book characters in October's Smash!.
The surprises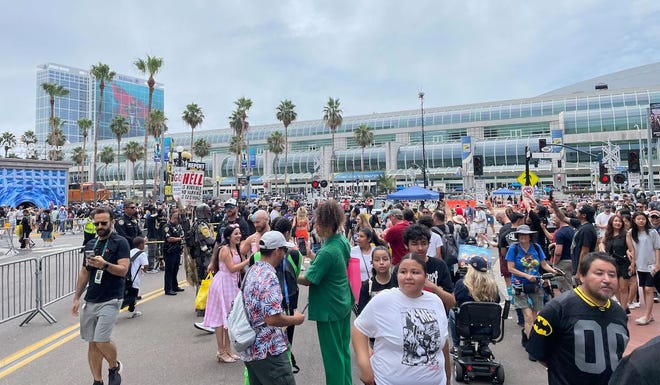 Really, who expected Marvel to bring two-and-a-half minutes of X-Men '97 footage to SDCC? That's one of the particular joys of the show, that we can get more than what we expected, even when we're expecting a lot. Were we expecting as much as Comic-Con International announcing a Comic-Con Cruise? Of course not, but that's the point. We weren't expecting someone's burnt dinner to panic an entire convention center, either. That's what we're talking about; sometimes, you really have no idea what to expect.
Was there a bigger surprise than Rob Liefeld not showing up to his own panel, though? Actually, if you consider that he apparently really didn't know anything about it, maybe so…
The looks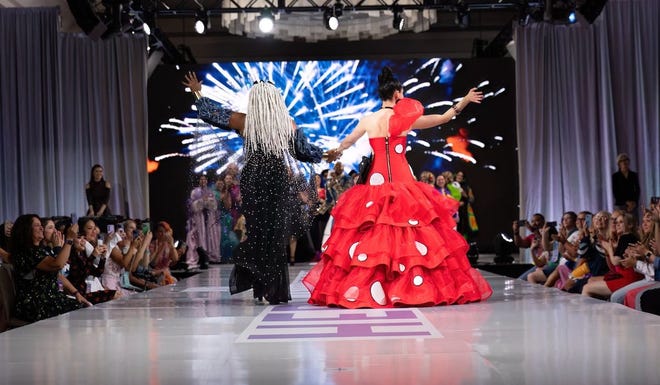 Look, we love great cosplay, and San Diego Comic-Con 2023 did not disappoint on that front. Especially notable were all the Barbies, celebrating a big weekend for the iconic doll by bringing the character to cosplay life.
But even if you're not looking for cosplay, you could enjoy all of Ashley V. Robinson and Illianna Gonzalez-Soto's reporting from the Her Universe Fashion Show, or even their pre-show "What Are You Wearing" video before this year's Eisner Awards. Yes, really. Jim Lee's in it. Really.
The booths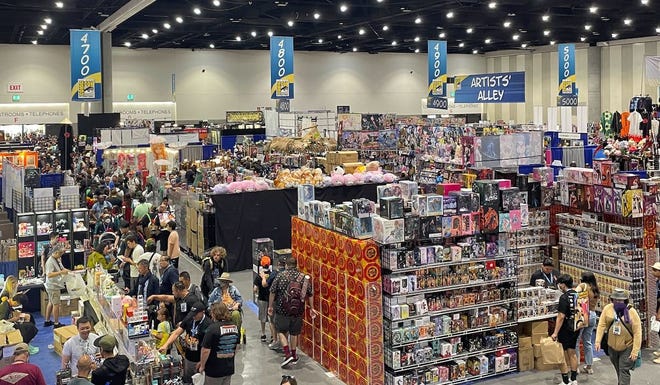 Blockbuster fever inexplicably hit the SDCC show floor this year, but even if retro-video store nostalgia wasn't your thing, you could enjoy Marvel's massive licensing saturnalia, Funko building an entire town, Nickelodeon splitting the difference with the Turtles and Good Burger, or the delights of the Elhoffer Design booth.
Of course, only Image Comics was bold enough to sell its booth for parts to fans, but that's a trend we hope will continue in years to come.
The politics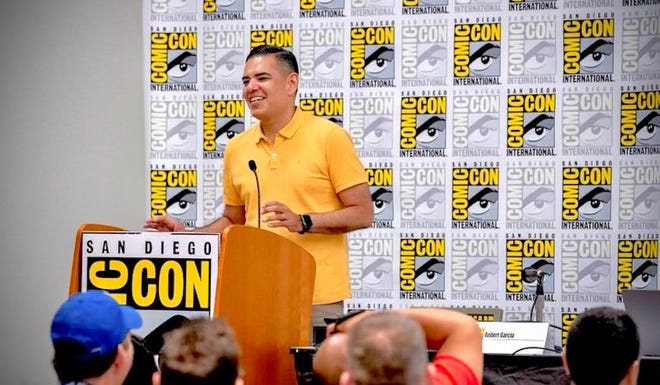 More reporting from this is upcoming, but trust us: the appearance of US Congressman Robert Garcia at SDCC 2023 was everything we wanted it to be, and not just because he revealed that Free Comic Book Day will be coming to the Capitol next year. What a world we're living in, friends. Keep your eyes peeled for more, because it's amazing.
It might be hard to believe, but that's not even everything we saw at San Diego Comic-Con this year. Take a look at our SDCC 2023 tag for much, much more. And spare a thought for us; it was fun, but we're tired now.
---